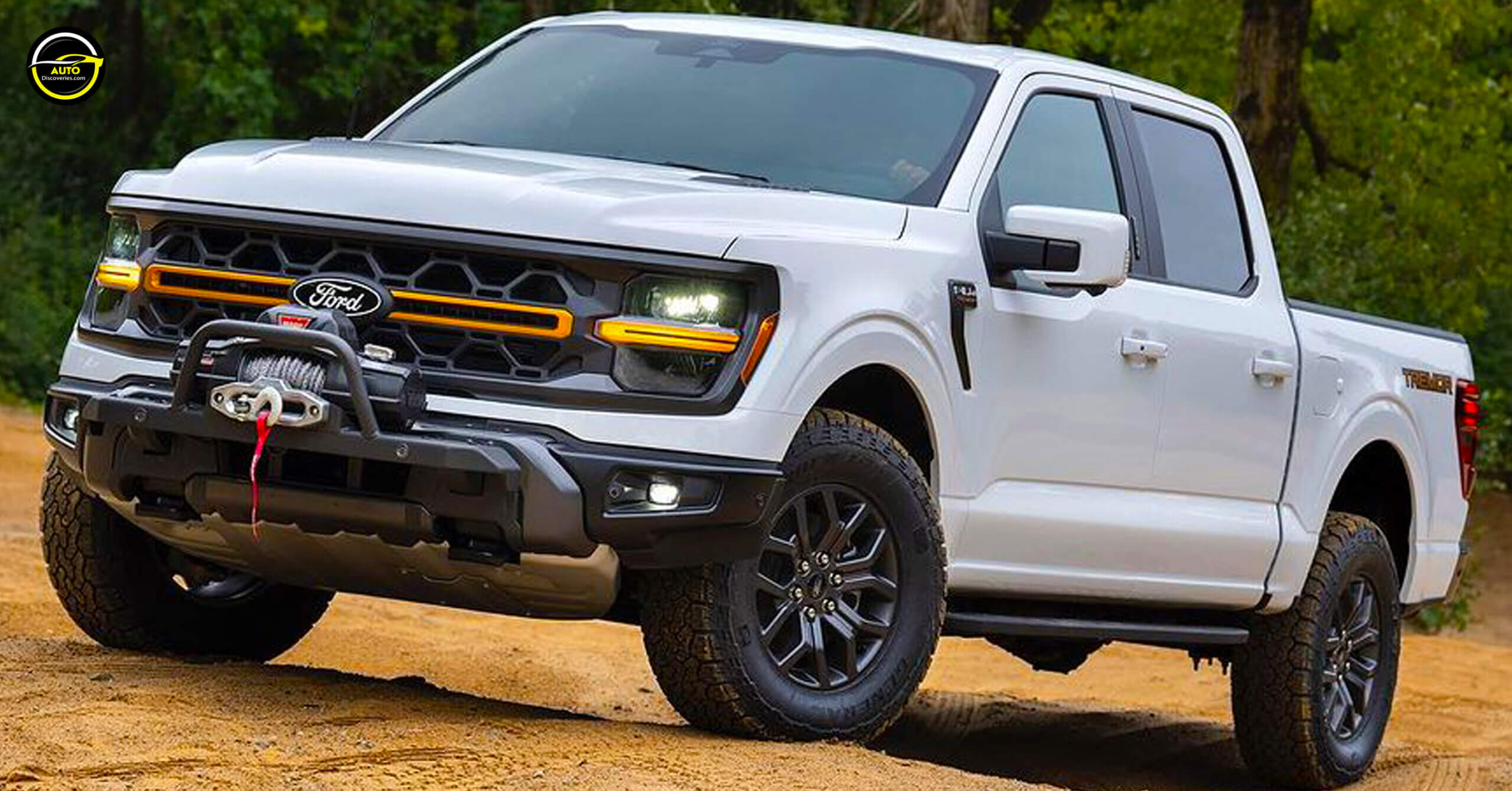 The Ford F-150 gets a refresh for 2024. In addition to updated exterior styling, a 2.7L EcoBoost V6 is now the base engine for the lineup, bringing standard power up to 325 horsepower and 400 lb.-ft. of torque. There's also a new tailgate option: Called ProAccess, A middle portion of the new tailgate can open up to 100 degrees horizontally, easing access to the bed. The F-150's interior hasn't changed much, but a fully digital gauge cluster is now standard across the lineup, as is a 12-inch touchscreen.⁠
Five fast facts:
1: The new standard engine is a 2.7-liter EcoBoost V6 with an expected 325 horsepower.
2. Right now, 10% of F-150s are hybrids. For 2024, Ford plans to double that volume.
3. Ford says its PowerBoost Hybrid F-150s will now match the starting price of the F-150 with the 3.5-liter EcoBoost engine. The Hybrid, for the record, comes with 2.4kW of Pro Power Onboard, which is upgradable to 7.2kW.
4. It's the most connected F-150 ever; all models boast Sync 4 infotainment with a 12-inch capacitive touchscreen.
5. The 2024 F-150 also is available with a new Pro Access tailgate that makes getting at gear in the bed much easier, especially when you're hooked up to a trailer.
Share this