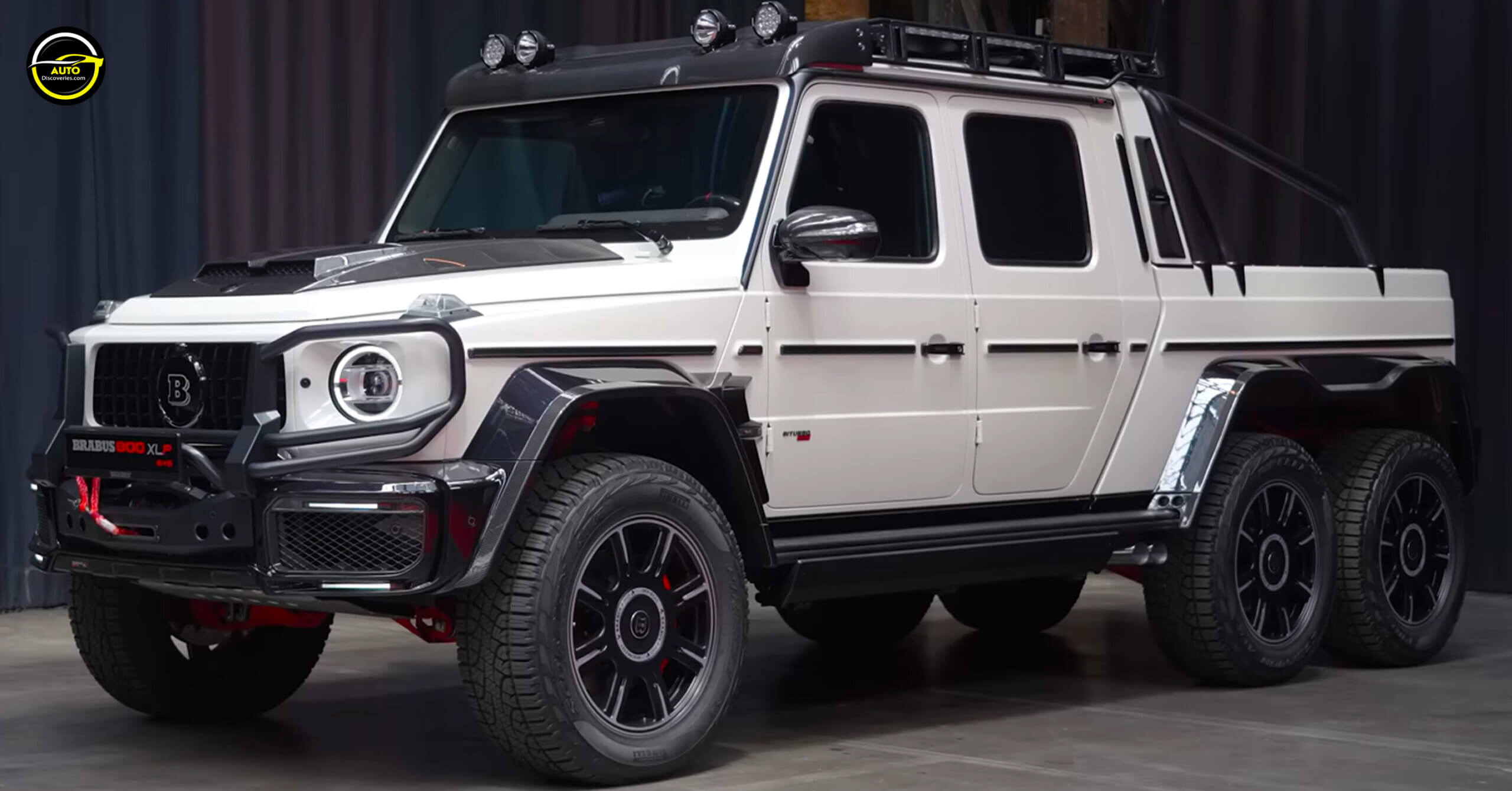 Perhaps the most recognizable Brabus of all time – the Six by Six G Wagon! Did you know, that well over HALF of the last gen 6×6 cars were converted to Brabus, which is why some people still think they were involved in the creation of the beast in the first place!
This actually isn't true – in the last generation, the G63 6×6 was created partly using the Australian Army version of the 6-wheeler – modified then by AMG to create the iconic vehicle. In Right-Hand Drive format, the only ones ever available were Brabus conversions!
Fast forward to the new Gen, and Mercedes AMG has made a G63 4×4 Squared, but there is no intention to make a 6-wheeler probably because they're afraid of the climate change lobbyists. Enter the #Supercar Factory of Dreams – Brabus! Don't think they have simply taken AMG's Squared and added a rear – that is NOT the case.
Instead, Brabus have used their tried and tested "XLP Adventure" platform, and created a whole new rear for this beast! It features two rear axles with independent suspension and a new suspension setup created with KW Suspension. It features 2 dampers PER WHEEL on the rear, and 2 in the front – so that's TEN in total! This required two brains to control the damping, a first for even KW to tackle – So cool. The furthest axle disengages for normal driving to keep the drive as G Wagon as possible and then reactivates when you use the locking differentials to off-road.
One of the coolest features is the tire pressure control – you can do it sitting in the car!! All thanks to the compressed air tanks sitting in the rear between the wheels – just choose your desired pressures or off-road mode, and they'll change in a matter of seconds.
In terms of performance, they do what they say on the tin: The G800 produces 800HP, and the G900 gives 900HP, with 1000NM and 1250NM respectively. But the G900 features Brabus' ultimate V8, the bored-out 4.5 liter V8!
Click Here To See 2024 New Rolls-Royce Wraith by Mansory – Ultra-Luxury Sedan!!
Share this