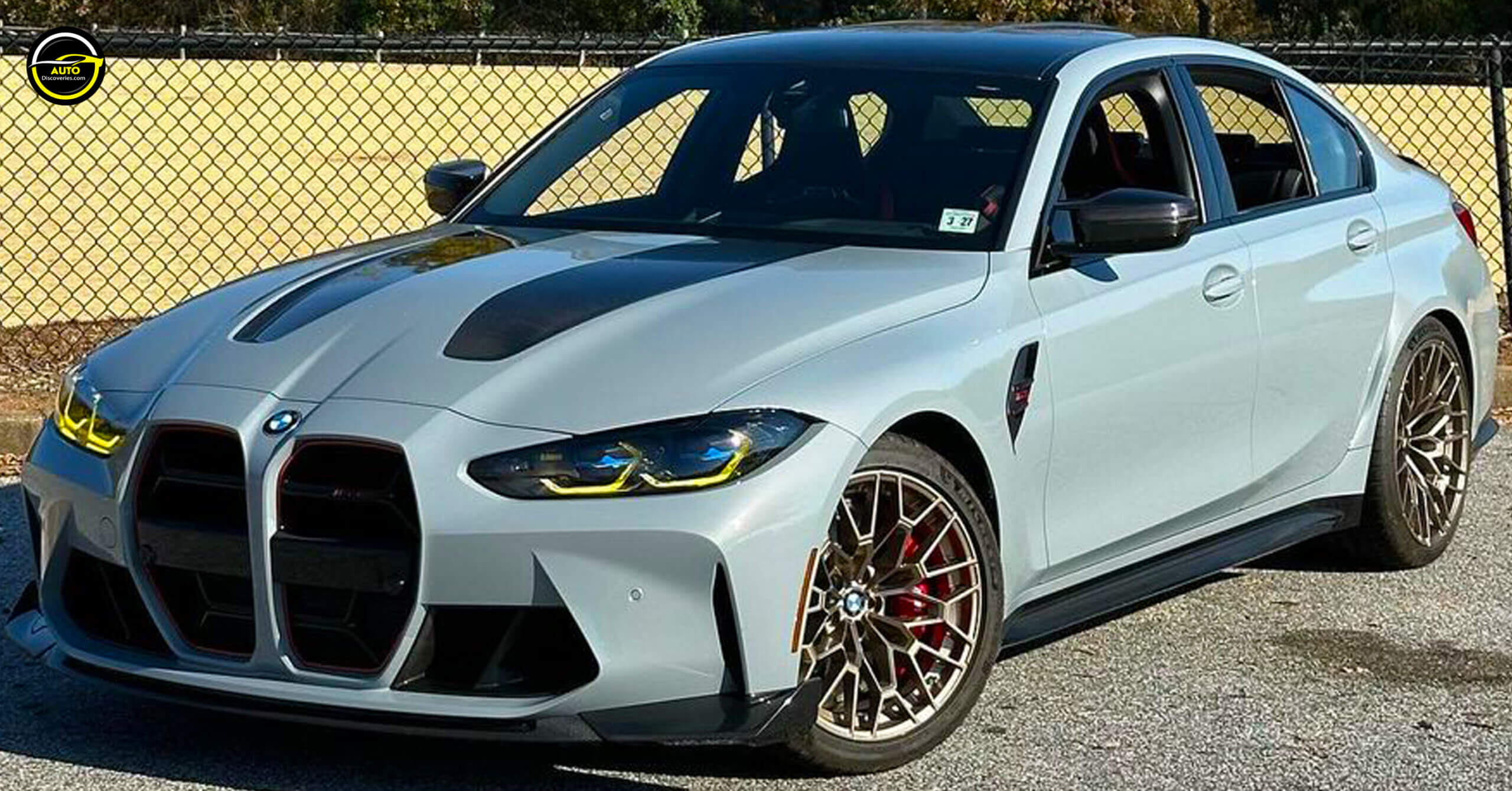 The ultimate track weapon in a practical sedan body? This is the limited-production 2024 BMWM3CS! We haven't seen an M3CS since 2018, and BMW has outdone themselves with this new model!
The 3.0L twin-turbo I-6 has been massaged to produce 543 HP, about 40 more ponies than the M3 Competition we last tested. And unlike the M4CSL, this BMWM3 comes standard with the M xDrive AWD system. Combined with the 8-speed AT and launch control BMW says this model will sprint to 60 MPH in only 3.2 secs while reaching a top speed of 188 MPH! Unlike the M4 CSL, the interior still has most of the modern luxury and tech touches you want, like iDrive 8, the carbon bucket seats with full power adjustments and 2-person memory on the driver side; along with heated front seats. Plus there is real carbon fiber trim EVERYWHERE! It helps to reduce the weight of this model by 75 lbs compared to the M3 Competition, but bc it's AWD, it's still about 300 lbs heavier than the M4 CSL.
BMW hasn't confirmed how many they will build. Still, we'd assume it'll likely be around 1000 units worldwide, which means the $118k asking price seems reasonable given the exclusivity and track capability, but our test car with the Carbon Ceramic brakes checks in at just over $128k as tested.
Click Here To See 2024 BMW X5 M60i 523HP – Looks Sporty And Stylish
Share this