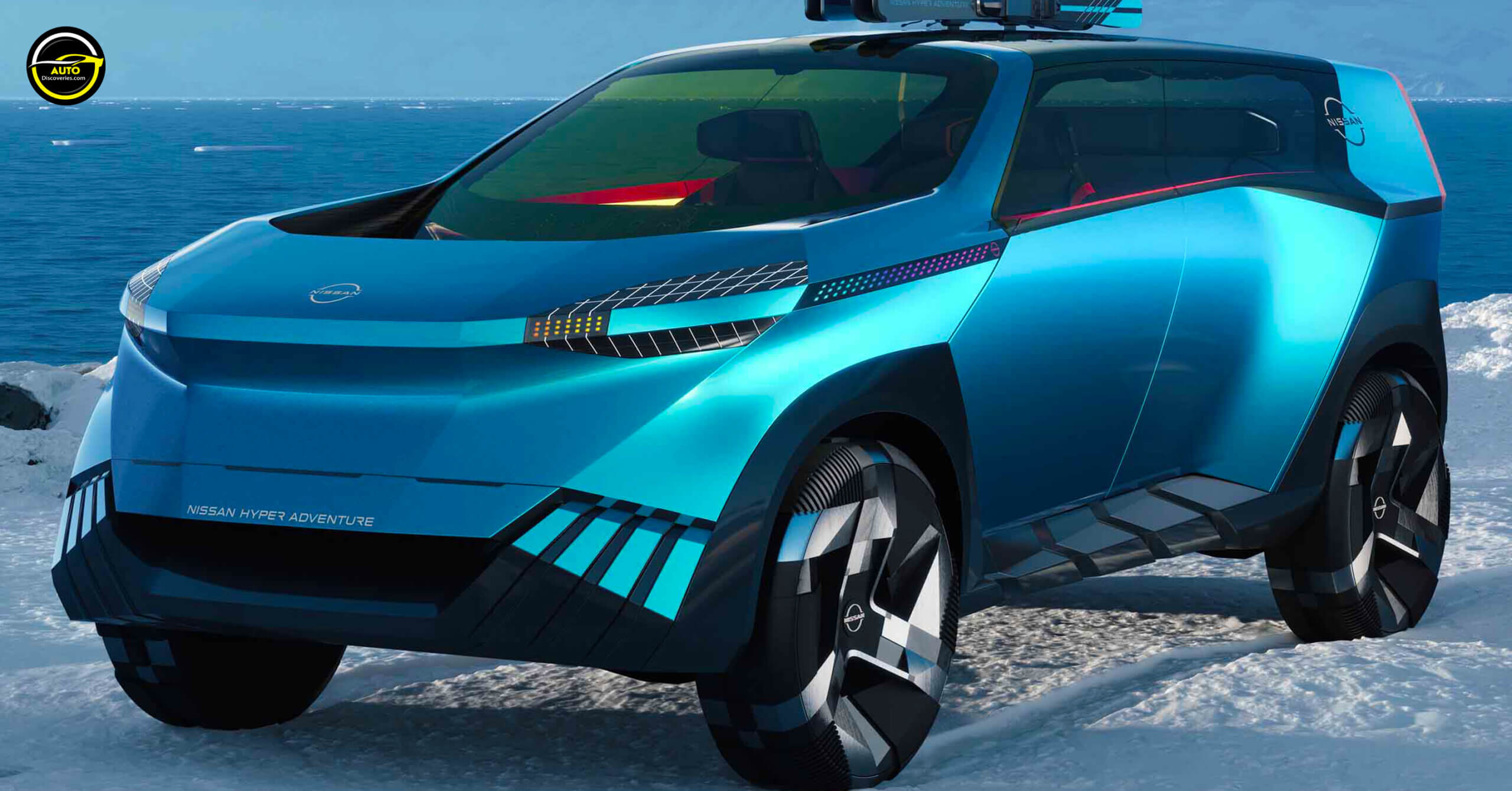 Nissan Unveils Futuristic Hyper Adventure Concept, Offering a Glimpse Into the Future of Electric Mobility
Nissan Reveals Hyper Adventure SUV Concept:
Nissan has unveiled its second fully electric SUV concept, the Hyper Adventure, designed for outdoor adventures and an eco-friendly lifestyle. The exterior features Nissan's evolved styling language, with complex LED headlights, mountaineering boot-inspired bumpers, side skirts, and futuristic alloy wheels. The concept's interior is futuristic with a widescreen dashboard, a head-up display, and ambient lighting. The Hyper Adventure has a large-capacity battery that can also power gadgets, light up campsites, recharge electric jet skis, and contribute to the grid.
Unique Features of the Hyper Adventure
The Hyper Adventure has gullwing rear doors and a rear bench that rotates by 180 degrees, converting the boot into a seating area. The cabin has a yoke steering wheel that folds away in autonomous mode, and ample space to carry outdoor equipment. The vehicle uses Nissan's e-4ORCE all-wheel-control system and V2X technology for energy sharing and vehicle-to-everything communication. The exterior design elements of the Hyper Adventure may influence future Qashqai models.
The Hyper Adventure will be displayed digitally at the Japan Mobility Show 2023. While not intended for production, some of its styling features could be adopted by future Qashqai models. The current generation Qashqai will receive a facelift before any potential adoption of Hyper Adventure features.
Click Here To See 2024 Chevy Corvette E-Ray Sets America's Sports Car On A Radical New Course
Share this