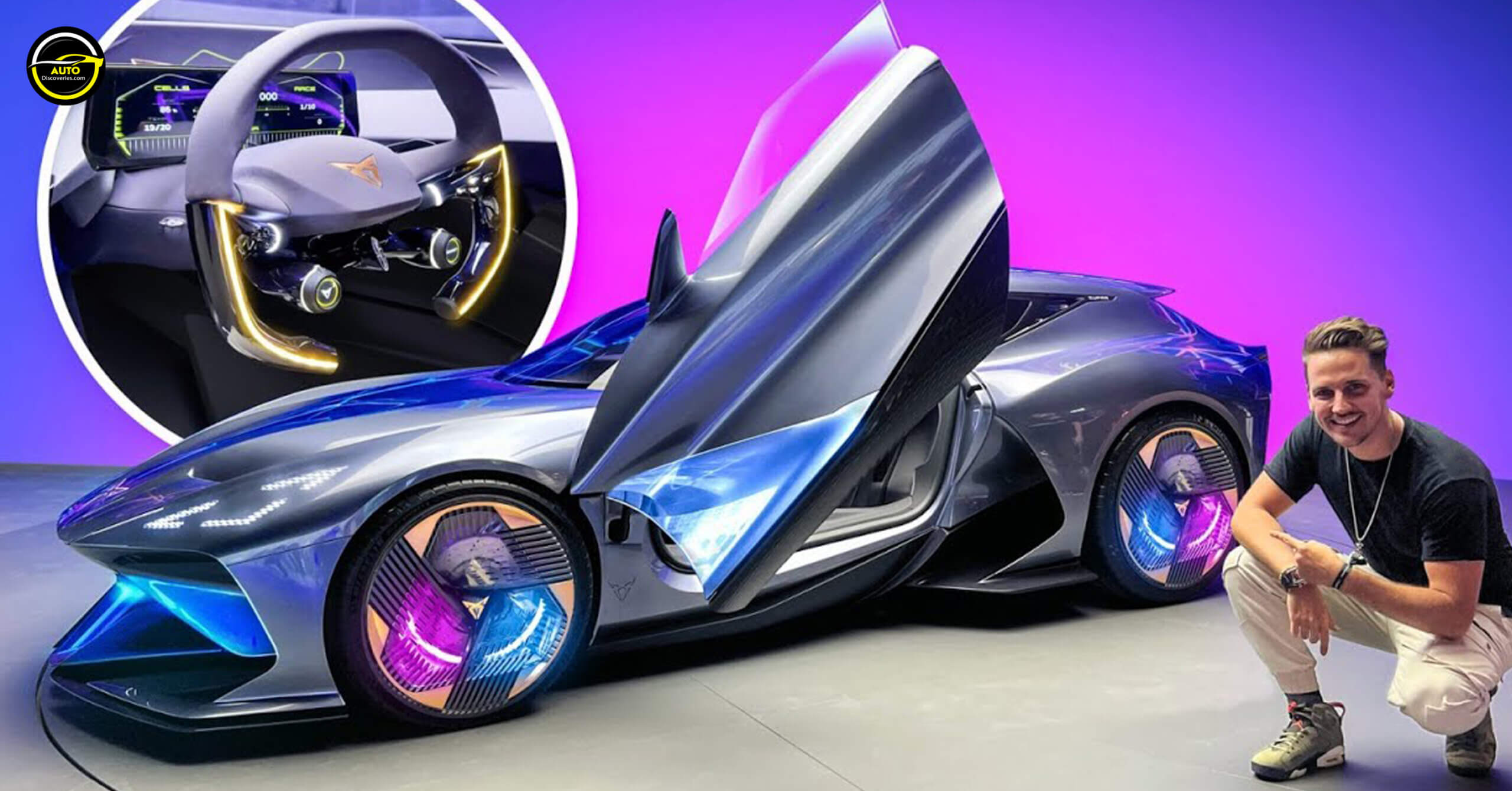 The Cupra Dark Rebel is a futuristic two-seater sports car. It features scissor doors, headlights integrated into the bodywork, and a gaming-style steering wheel. The car is described as one of the best-looking concept cars of 2023.
Unique Headlights: The car's headlights have a distinctive design where lights burst through the paint, creating a captivating effect.
 Striking Exterior: The car boasts a stunning "Mercury drop" color with intricate details, including illuminated intakes and a dynamic front end.
Signature Details: Cupra's signature copper accents and LED color-changing interior lighting enhance the car's aesthetic appeal.
Aggressive Stance: The Dark Rebel's compressed, electric shooting brake design exudes an aggressive and forward-leaning stance.
Dynamic Tail Lights: The tail lights change colors based on the driving mode, with prominent triangular elements throughout the car's design.
Futuristic Interior: The interior features a high-tech steering wheel with customizable digital displays and a Barcelona-inspired map projection.
 Virtual Reality Experience: The presentation includes a virtual reality driving experience that seamlessly blends gaming and real-world driving.
Click Here To See Manhart Has Given The Ford Bronco 415bhp And Giant Wheels!
Share this