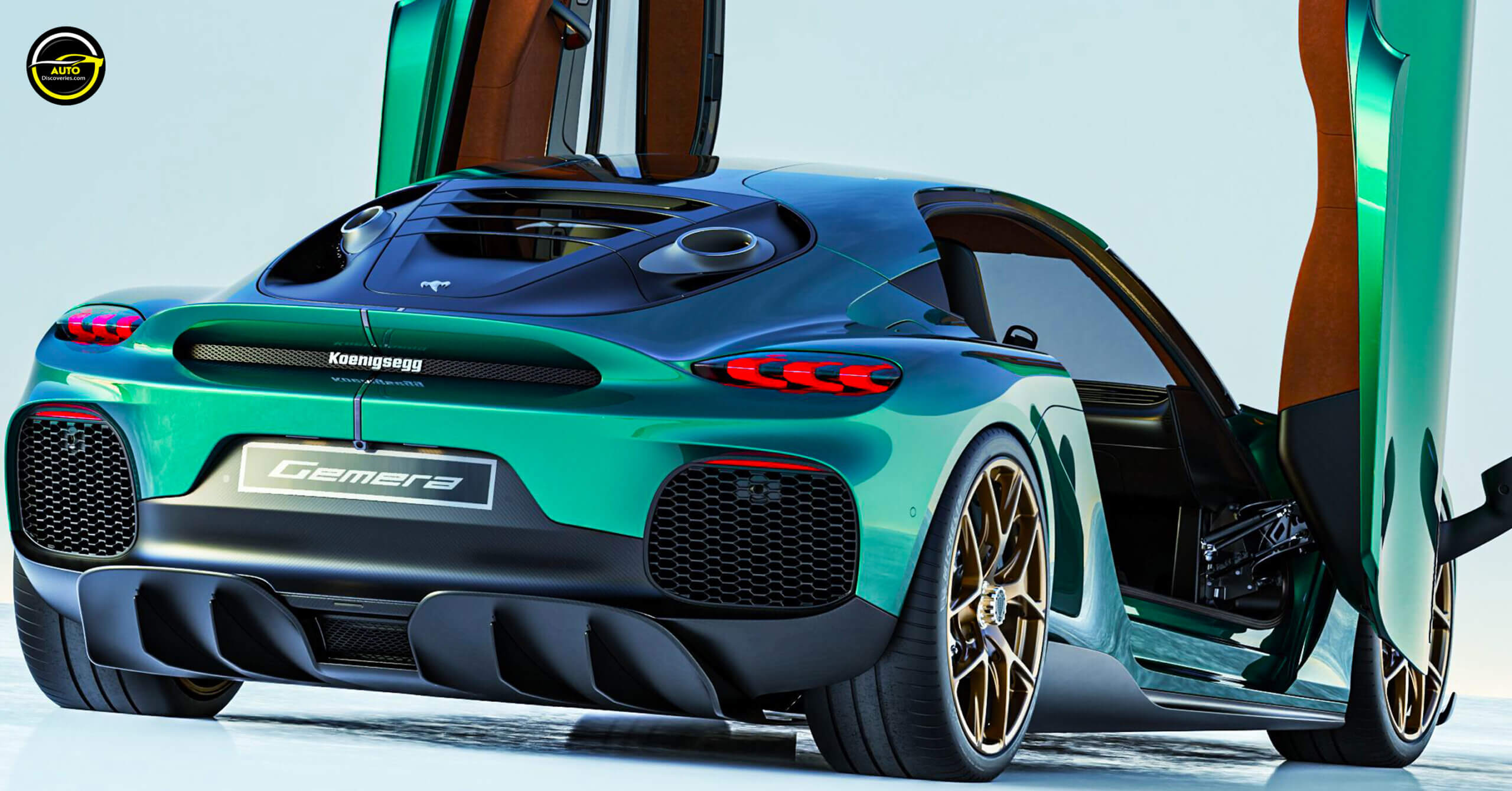 Koenigsegg revealed the official production specification for the four-seat Gemera, with deliveries scheduled for 2025.
The Gemera will now be available with a V-8 hybrid powertrain, churning out 2300 hp and 2028 pound-feet of torque.
Koenigsegg will still offer the unorthodox inline-three engine, and the company also designed a new electric motor for the Gemera's hybrid component.
Introducing the Koenigsegg Gemera – a true beast on wheels that is set to redefine the limits of automotive performance. With its stunning exterior in Pearlescent Marine Green and luxurious Brown Leather / Alcantara interior, this masterpiece of engineering combines style and comfort in a way that only Koenigsegg can.
But it's not just about looks – the Gemera packs a punch under the hood. With an astonishing output of 2300 horsepower, this powerhouse is ready to leave all other supercars in its dust. Accelerating from 0 to 100 kilometers per hour in just 1.9 seconds, and reaching an estimated top speed of 400 kilometers per hour, the Gemera is truly a force to be reckoned with.
What sets the Gemera apart from its competitors is its innovative engine configuration. Featuring a new optional V-8 engine, this car delivers unmatched power and performance while still maintaining exceptional fuel efficiency. It's a testament to Koenigsegg's commitment to pushing boundaries and creating groundbreaking technologies.
Whether you're cruising on the open road or tearing up the track, the Koenigsegg Gemera promises an exhilarating driving experience like no other. With its breathtaking speed and unparalleled luxury, this car truly embodies the spirit of automotive excellence.
Click Here To See 2023 McLaren Artura V6 671HP – Electric Motor
Share this