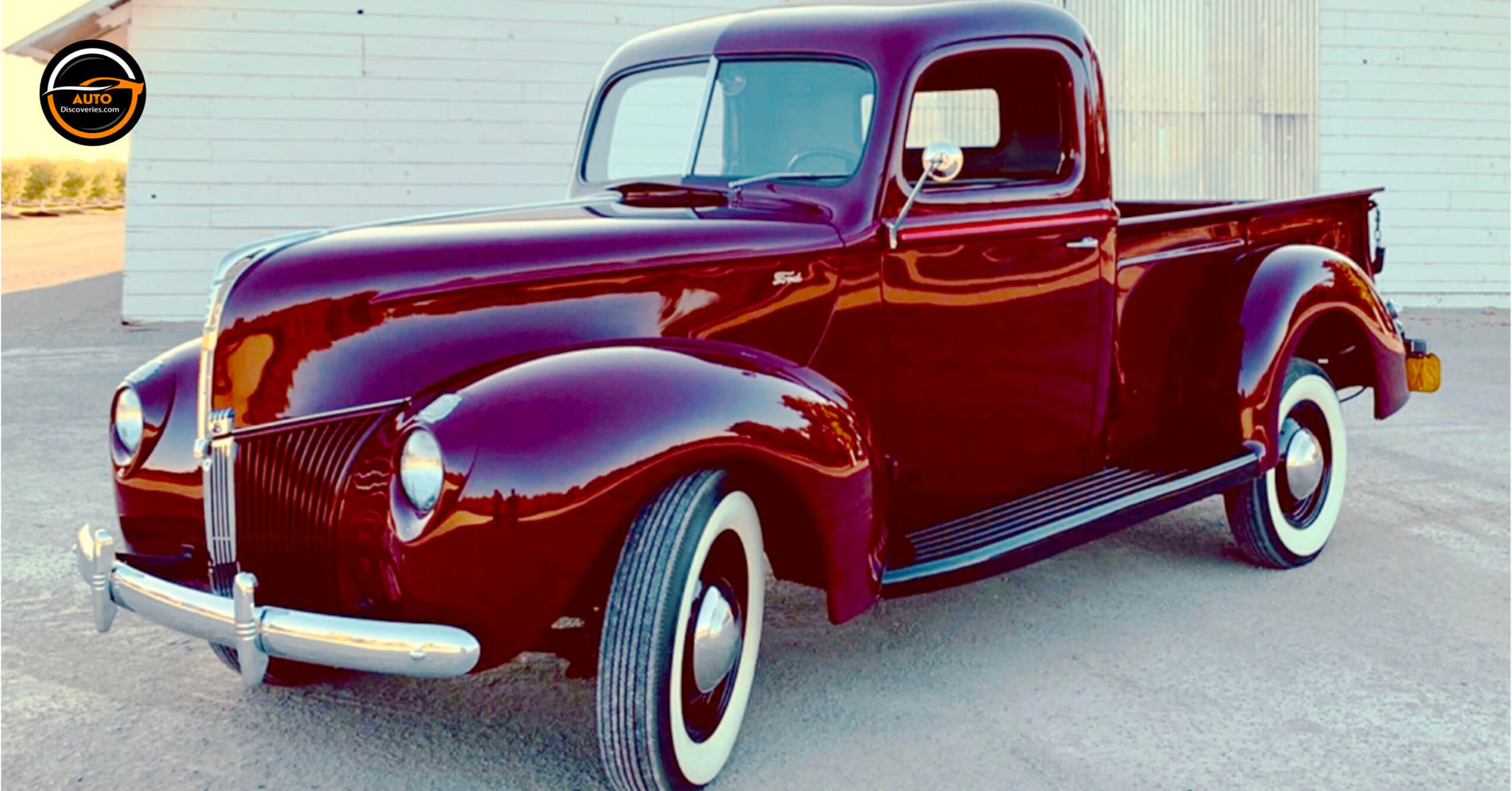 This gorgeous 1940 Ford pickup truck was purchased new by the owner's uncle in Indiana and used to deliver tombstones until 1950 when it was sold to the brother of its first owner. The truck was subsequently refurbished in dark red with black running boards between 1985 and 1994 by the seller's cousin and has been with the seller for nine years.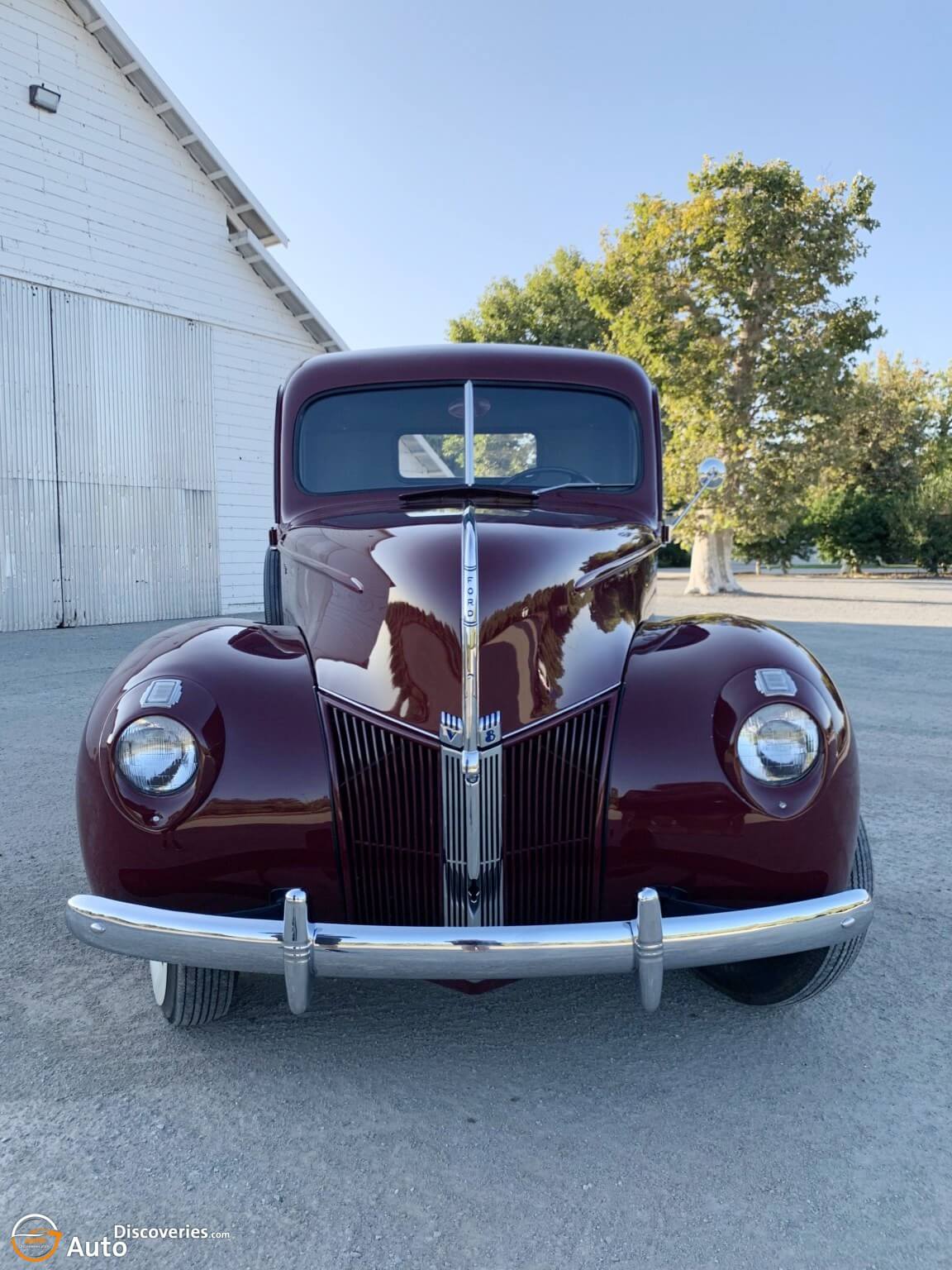 The owner's cousin refinished the truck in its factory dark red during a refurbishment between 1985 and 1994. A wood-floored bed with polished load runners has been added, as have chrome bumpers. Black-painted steel wheels wear polished hubcaps and BFGoodrich Silvertown wide-whitewall tires, including the side-mounted spare.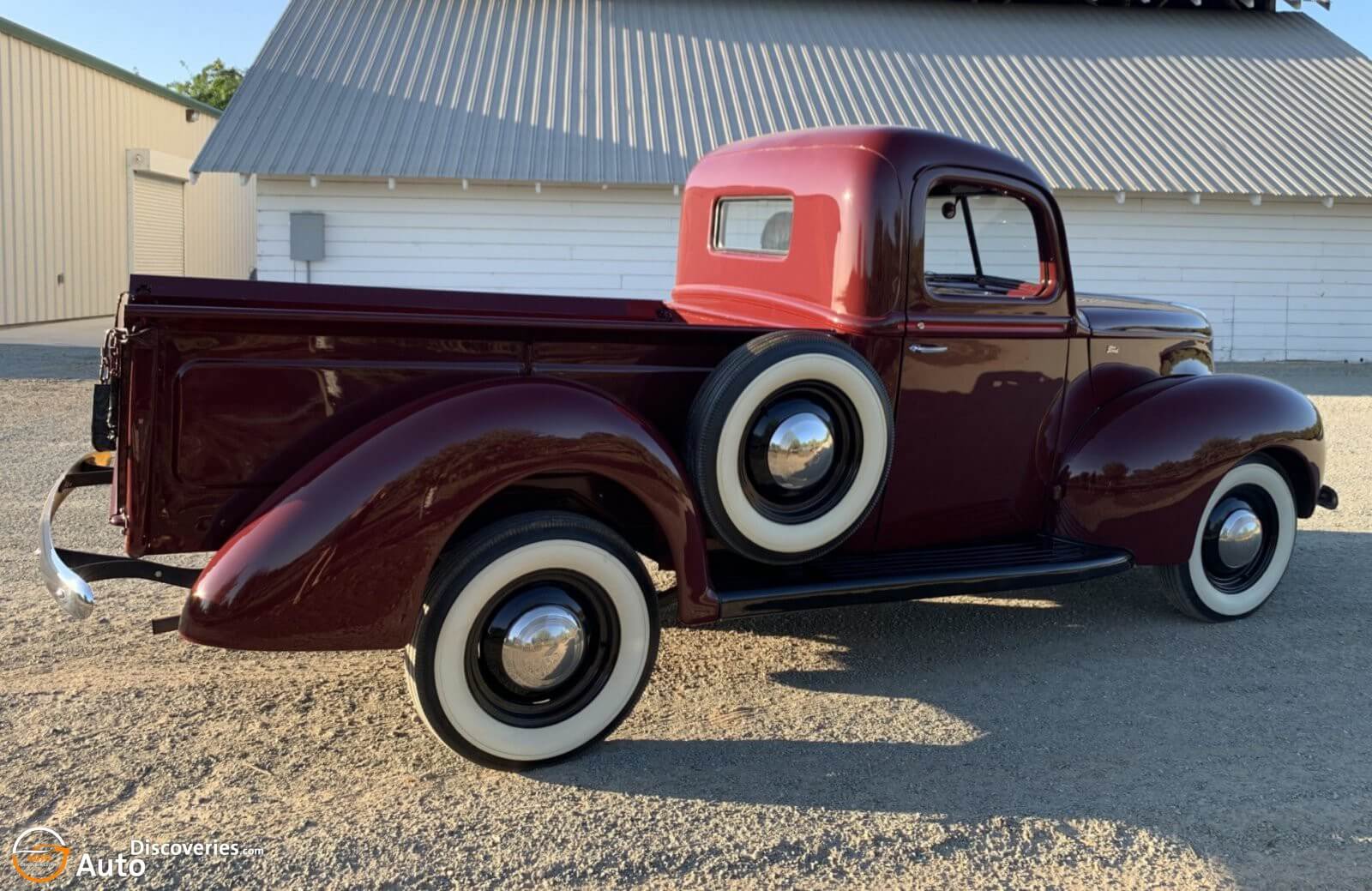 The interior features a bench seat upholstered in green vinyl with matching kick panels and black rubber floor mats. Instrumentation includes fuel level, coolant temperature, oil pressure, and amperage gauges. The five-digit odometer indicates 2,000-miles and is said to have been reset when it showed approximately 74k.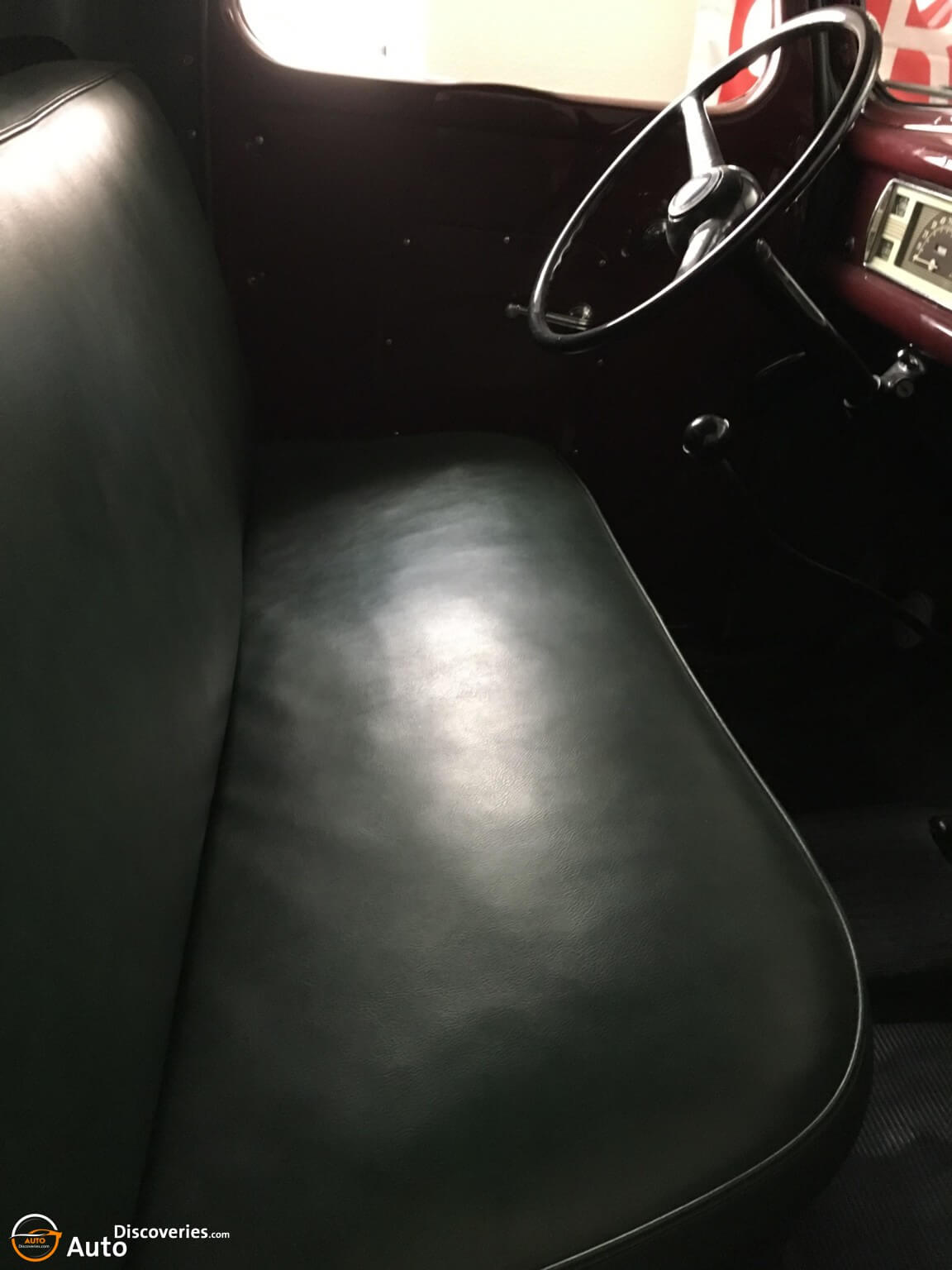 Power comes from a 221ci flathead V8 paired with a three-speed manual transmission, and the truck features a wood-floored bed as well as steel wheels with whitewall tires.
Click Here To See 1,000HP Plymouth Road Runner with Big Cube HEMI V8
Share this