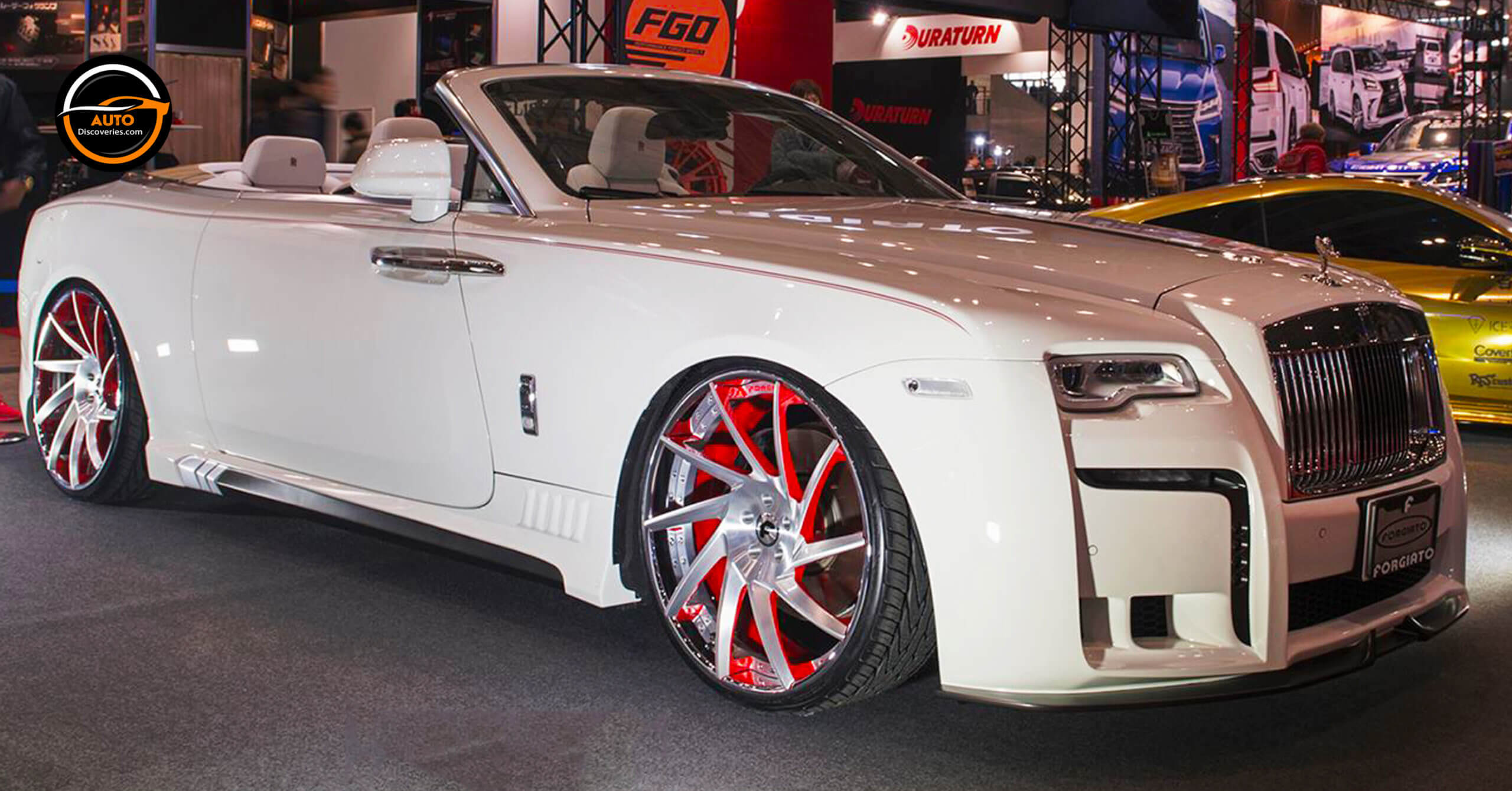 Displayed at Forgiato's 2017 Tokyo Auto Salon stand, the WALD Black Bison Edition for Rolls-Royce's most affordable convertible shares most of its parts with the company's offering for the Wraith, which is the coupe version of the Dawn.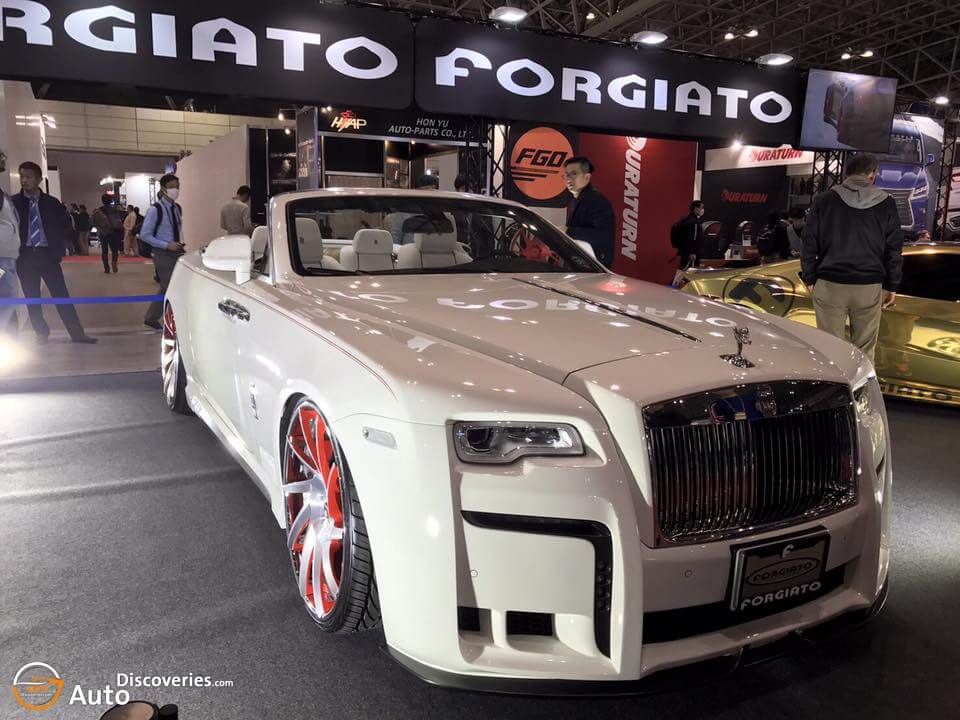 It does, however, sport a different and slightly more aggressively styled front bumper that incorporates LED units and a lip spoiler, while maintaining the same side skirts, rear apron, and exhaust tips as the Wraith Black Bison Edition. Furthermore, it drops the latter's boot lid spoiler.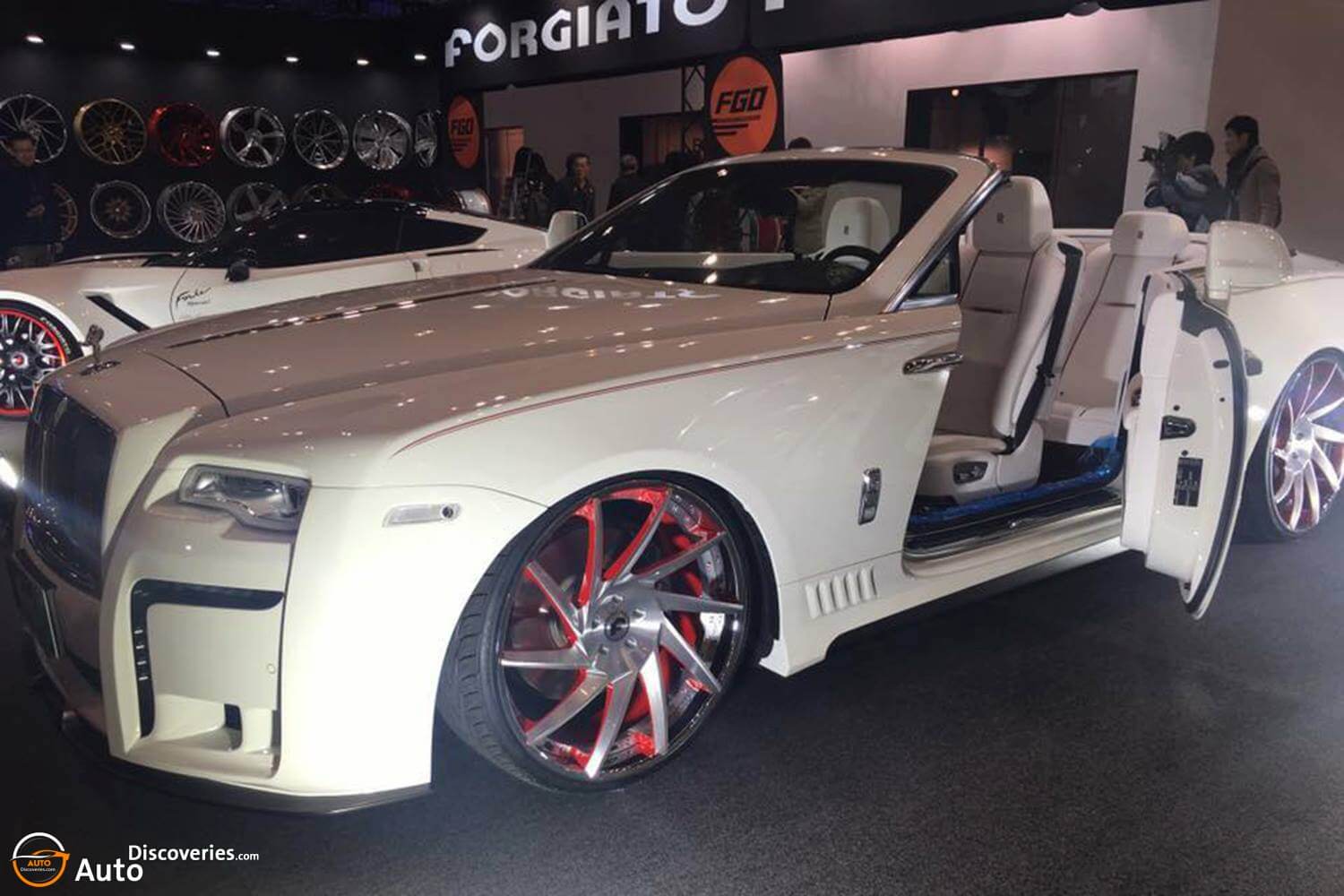 The tuned Black Bison Edition Rolls Royce Dawn also swapped Wald's more understated, Illima 22-inch wheels for some red-accented, 'hey, look at me!' rims from Forgiato wrapped in super-low profile rubber.
Click Here To See 2022 Mercedes SL 55 AMG V8 In Alpine Grey, Full Review
Share this