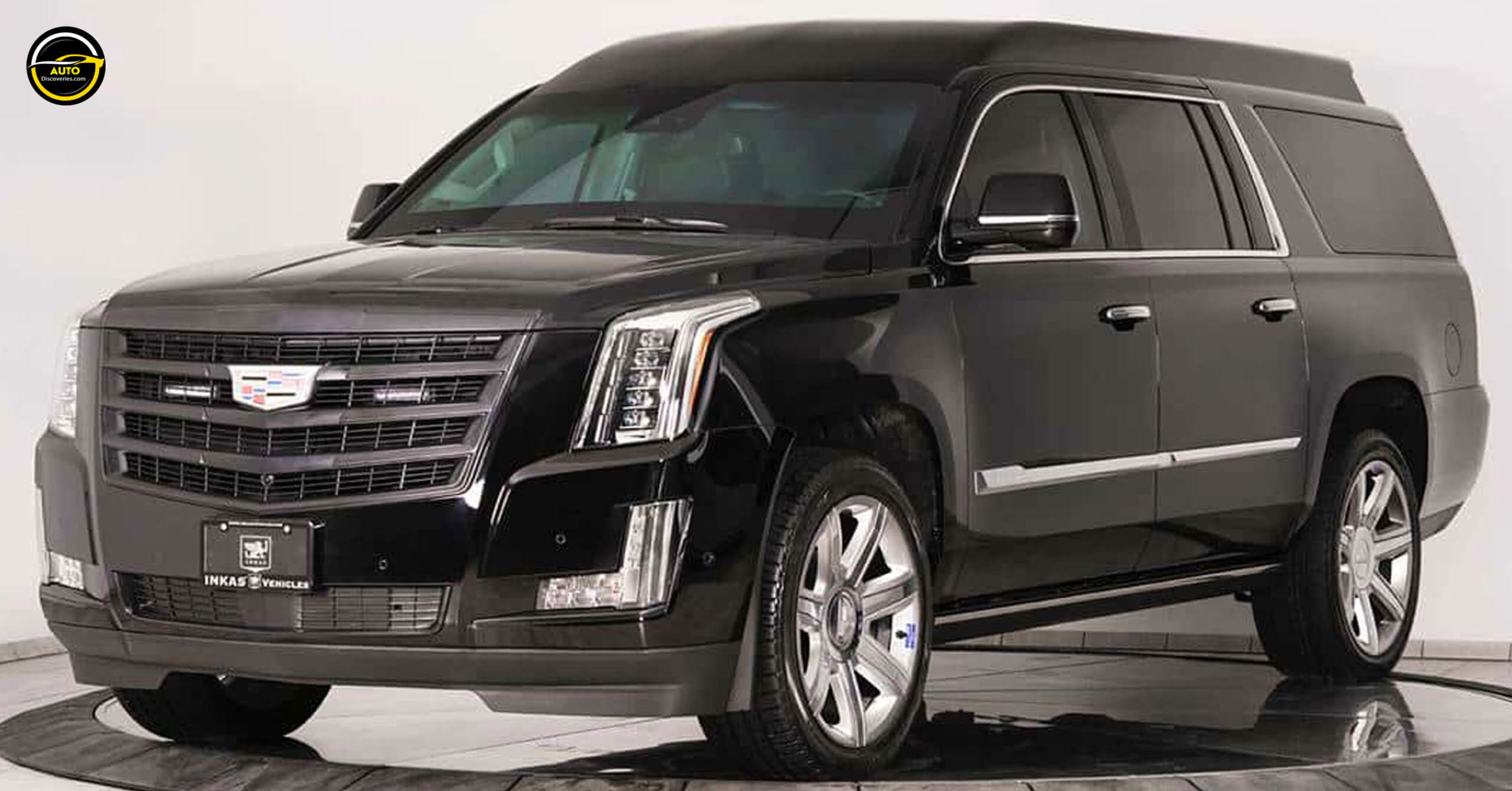 This is a grenade and bulletproof Cadillac Escalade built by Inkas, a Canadian armored vehicle manufacturer. On the outside, it appears to be any other blacked-out Escalade, but when you open the doors, you'll find a cabin, unlike anything you've ever seen. Inkas fitted BR6 bulletproof body panels to the 'Chairman Edition,' which means it can withstand fire from assault rifles with 7.62 mm bullets as well as the explosion of up to two hand grenades.
Furthermore, the vehicle has night vision, optional thermal vision, a fire suppression system, and bulletproof tires. The suspension system has also been improved, owing to the fact that the vehicle is now significantly heavier than the standard model. While the exterior is a bulletproof beast, the interior is packed with technology and luxuries. The automated driver partition includes a hide-away satellite TV with a 19-speaker sound system, as well as a 360-degree camera system with park assist.
Customers, according to Inkas, can customize the interior to their liking. Surprisingly, despite the increased weight, Inkas has made no changes to the engine, which means customers will have to make do with the standard Escalade's 420-hp 6.2-liter V8. On request, they can also get a 3.0-liter turbodiesel. These aren't bad engines, but the regular Escalade weighs 2.5 kg (5,600 lbs), and the modifications here have increased its weight by at least half a ton.
The Bulletproof Cadillac Escalade is completely customizable, so the price is determined by how many boxes you check when you specify it. We're probably looking at somewhere between $450,000 and $500,000.
Share this