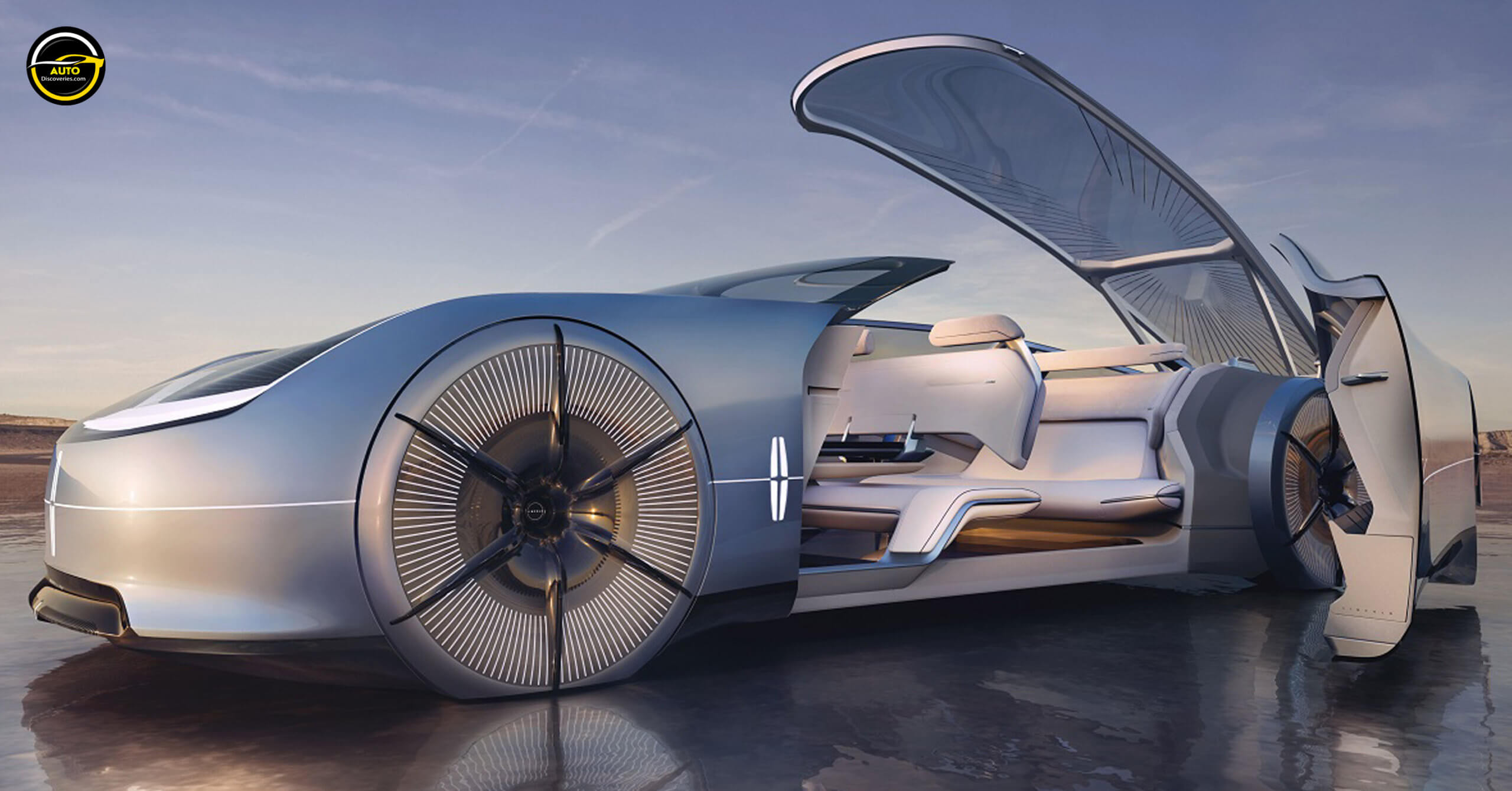 The new Lincoln Model L100 Concept is the most impressive concept car we've seen this year. It has a sleek, streamlined body and possibly the world's largest suicide doors. The L100 Concept, which made its debut at this year's Pebble Beach Concours d'Elegance, is a love letter to the brand's 100th anniversary. It also demonstrates what the company intends to do in the future.
Everything about the concept is designed to maximize aerodynamic efficiency. To begin with, the absence of a front grille improves airflow. However, because it operates on electricity, it does not require one. Furthermore, the integrated headlamps form a u-shaped figure that circles the entire circumference of the hood.
To that end, you can lift the entire rear section as well as the massive suicide doors to gain access to the car's cockpit. When you open the doors, you'll find a roomy, driver-focused cabin with two bench seats. The rear one, however, is fixed, whereas the front one is foldable. Because this is an autonomous vehicle, you can convert the cabin into a usable living room and have the front bench face the rear bench as the car drives itself.
Everything about the L100 Concept serves a specific purpose, including the name, which is a direct reference to the 1922 Model L from 100 years ago. The Model L100 Concept will be visible at the Pebble Beach Concours d'Elegance in Monterey, California from August 19-21, 2022. If you're around, you should definitely go check it out.
Share this