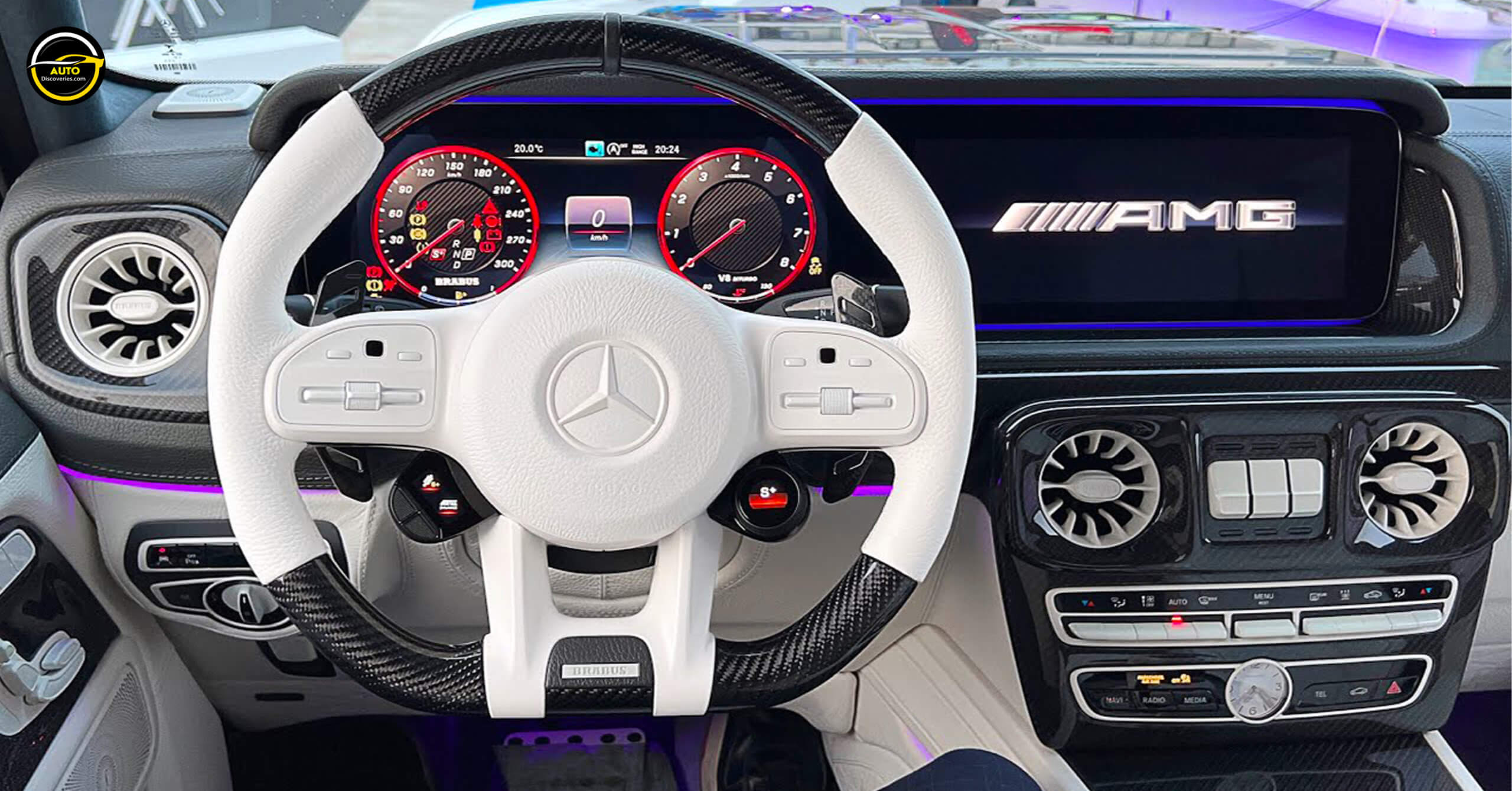 BRABUS 800 Adventure XLP offers luxury and individuality at its finest in the interior. Each vehicle can be enhanced in the company upholstery shop with a BRABUS fine leather interior tailored to the vehicle owner's personal preferences in every detail.
The "First Edition" pickups are outfitted with the finest leather, whose burned oak color creates a contrast with the optional ROCKET silver matte paintwork. The center sections of the seats feature shell-shaped quilting and perforations applied with pinpoint precision. Some areas such as the headliner were upholstered with black Alcantara. For the other BRABUS 800 Adventure XLP pickups, customers can have every detail of the interior upholstered in virtually any desired color. In addition, they can choose from a wide variety of upholstery layouts. Tailor-made aluminum components such as pedals, door-lock pins, and ergonomic paddle shifters on the steering wheel add markedly sporty touches to the cockpit.
Details about the Mercedes Benz 2022 G63 G800 Brabus XLP Adventure for PetrolHeads:
It's equipped with an 800 HP V8 engine that produces 1000 Nm of torque SPEEDSHIFT MCT 9-speed sports transmission and all-wheel drive. Brabus G800 XLP 0-100 km/h (62mph) can be reached in 4.2 seconds! The top speed VMAX is electronically limited to 210 km/h (130mph)
What's the price for the Brabus G800 XLP Adventure?
The BRABUS G800 XLP Adventure is currently listed at 726.259,83 EUR € (including VAT in Germany!).
Click Here To See The Ford F-650 Is The Epitome Of The "Big Is Beautiful" Motto
Share this