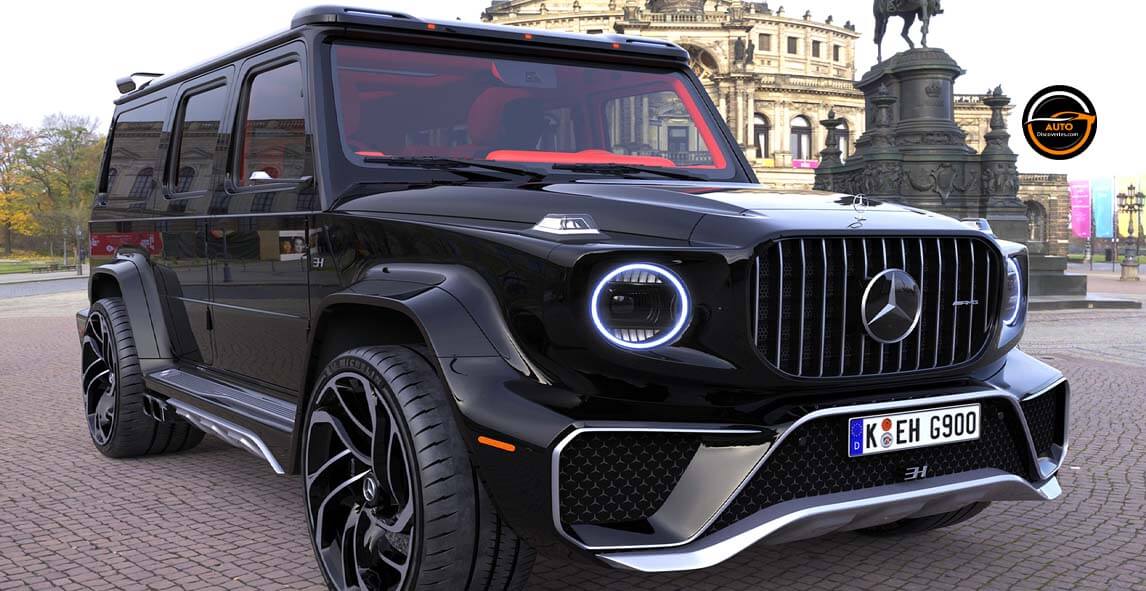 At first glance, Maybach is doing nothing more than asking obscene amounts of money for a Mercedes S-Class. But that's not what's going on. The brand is deeply aspirational and responsible for some seriously insane machines, ranging from $2 million limos to a one-off roadster that measured something like 19 feet.
We don't count the Mercedes-Maybach G650 Landaulet, although it is still one of the coolest versions of the G-Class. This render from an independent designer shows that the idea of ​​the Maybach G-Class can be developed even further.
The author is a guy named Emre Husmen. Although he calls his creation Maybach-AMG, we think the name Maybach G900 fits better for several reasons. And the first one is style.
Modern Maybachs are known for their ultra-expensive paintwork, which is handcrafted in multiple layers. Sometimes the body is painted in two colors, which is rarely seen on the G-Class. In addition, as you may have noticed, the body itself has also been redesigned.
For example, there is a completely new front end with a bumper that looks like it was removed from an old E63 AMG. The main grille, however, is inspired by the Vision Mercedes-Maybach Ultimate Luxury concept car. In any case, everything seems a little less jagged and edgy than the regular G63.
But that is not all. The body of the SUV has become 300 mm longer at the rear, which made it possible to accommodate a couple of more seats inside. While that would make it more practical, most people who spend huge amounts of money on cars like this probably don't want to carry that many people with them.
Share this