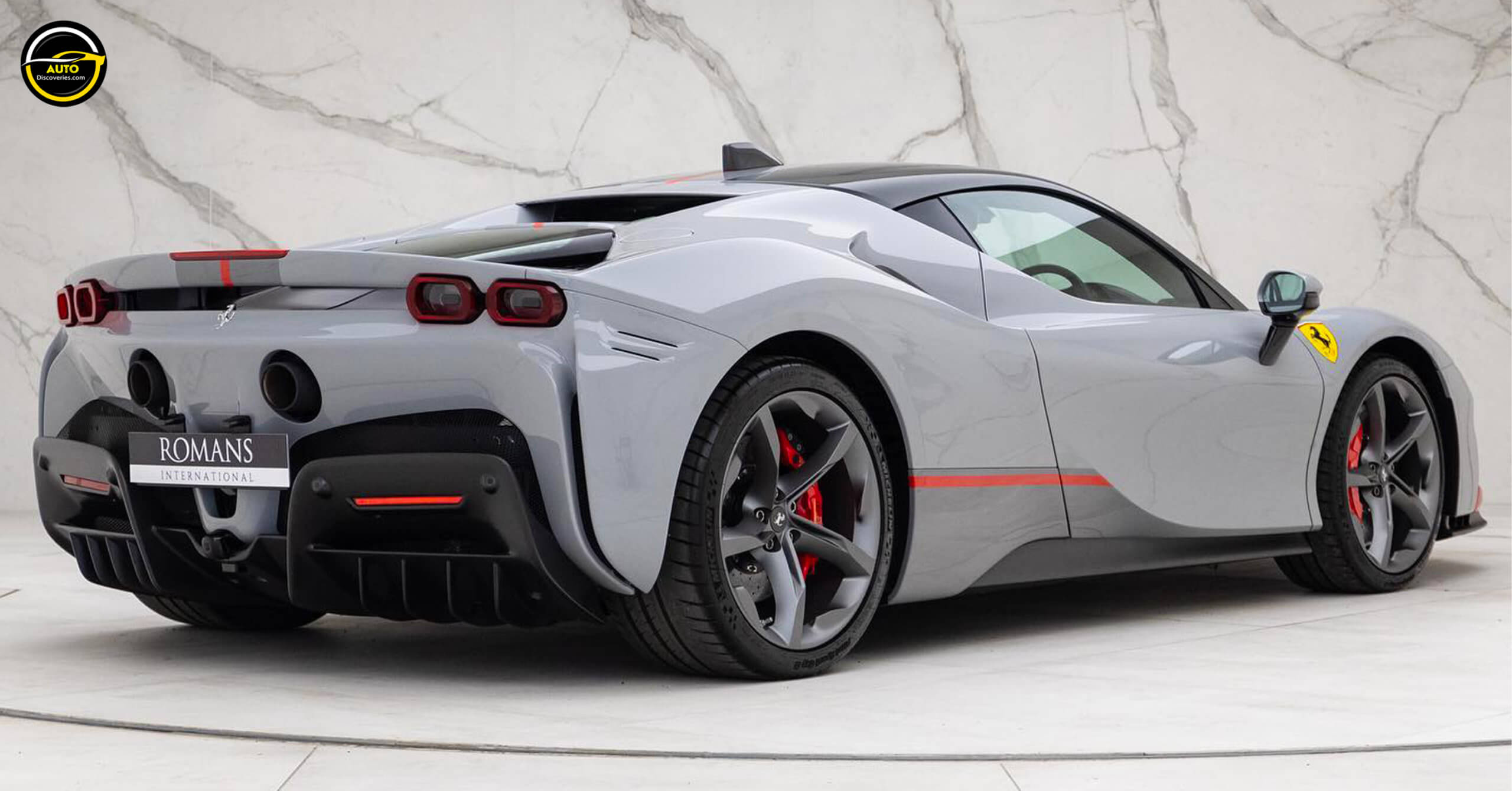 This very rare SF90 is a 'Tailor Made Ispirazioni' car, meaning that it's unique specification is inspired by historical Ferraris and legendary race cars.
Some of the exclusive options include:
Brand New 1 Off Specification
Massive Spec 'Tailor Made Ispirazioni' Example
 Exclusive Grigio Squalo Paint with Livery
 Including £185,000 Worth of Options & Two-Tone Stripe (£20,160)
UK Supplied Car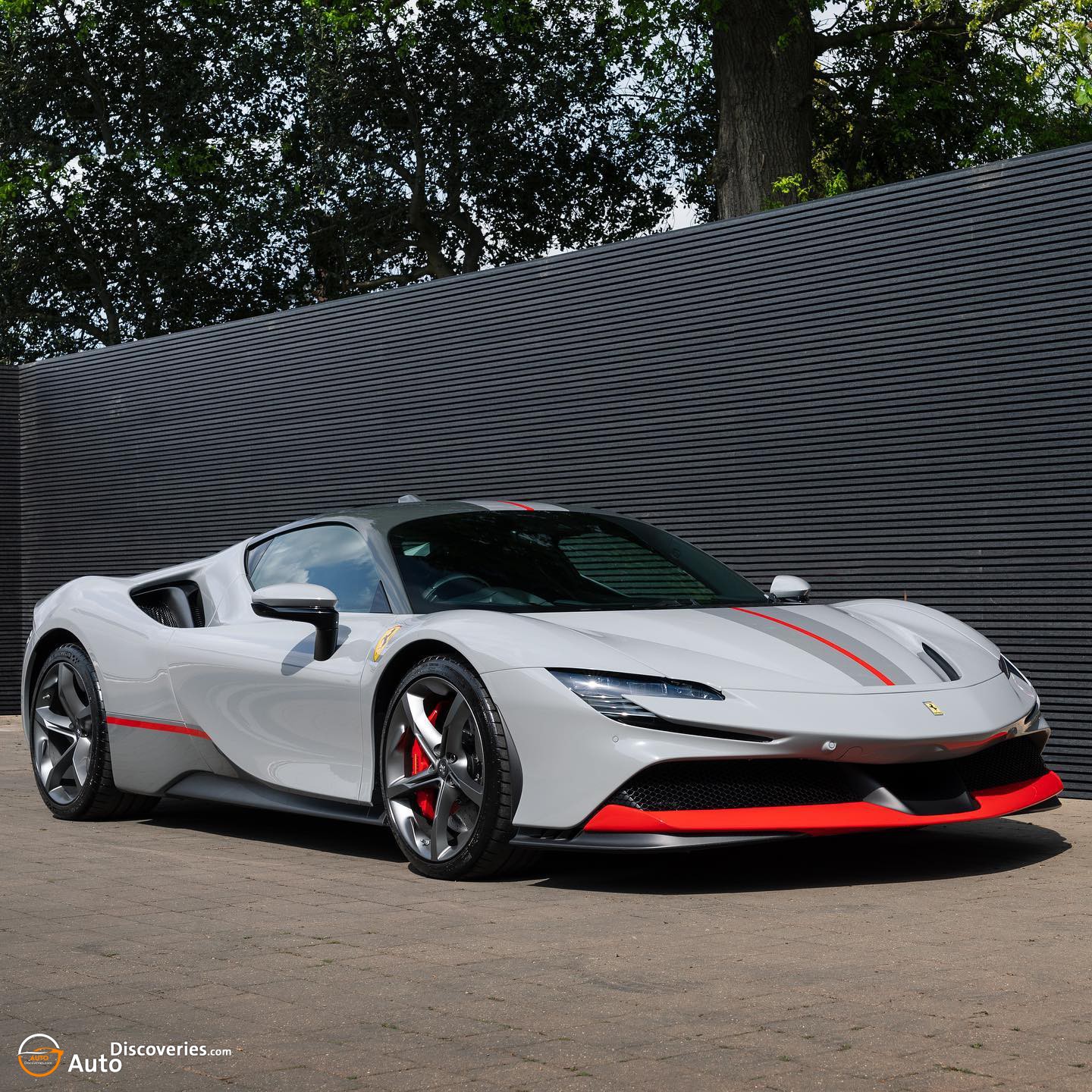 This specific example is a Tailor-Made Ispirazioni car, meaning it's a specification based on historical Ferrari models and legendary race cars. It also includes almost every carbon fiber option available, including carbon fiber Driver Zone + LEDs, Front & Rear Spoiler, and Engine Cover – with a total value of over £60,000.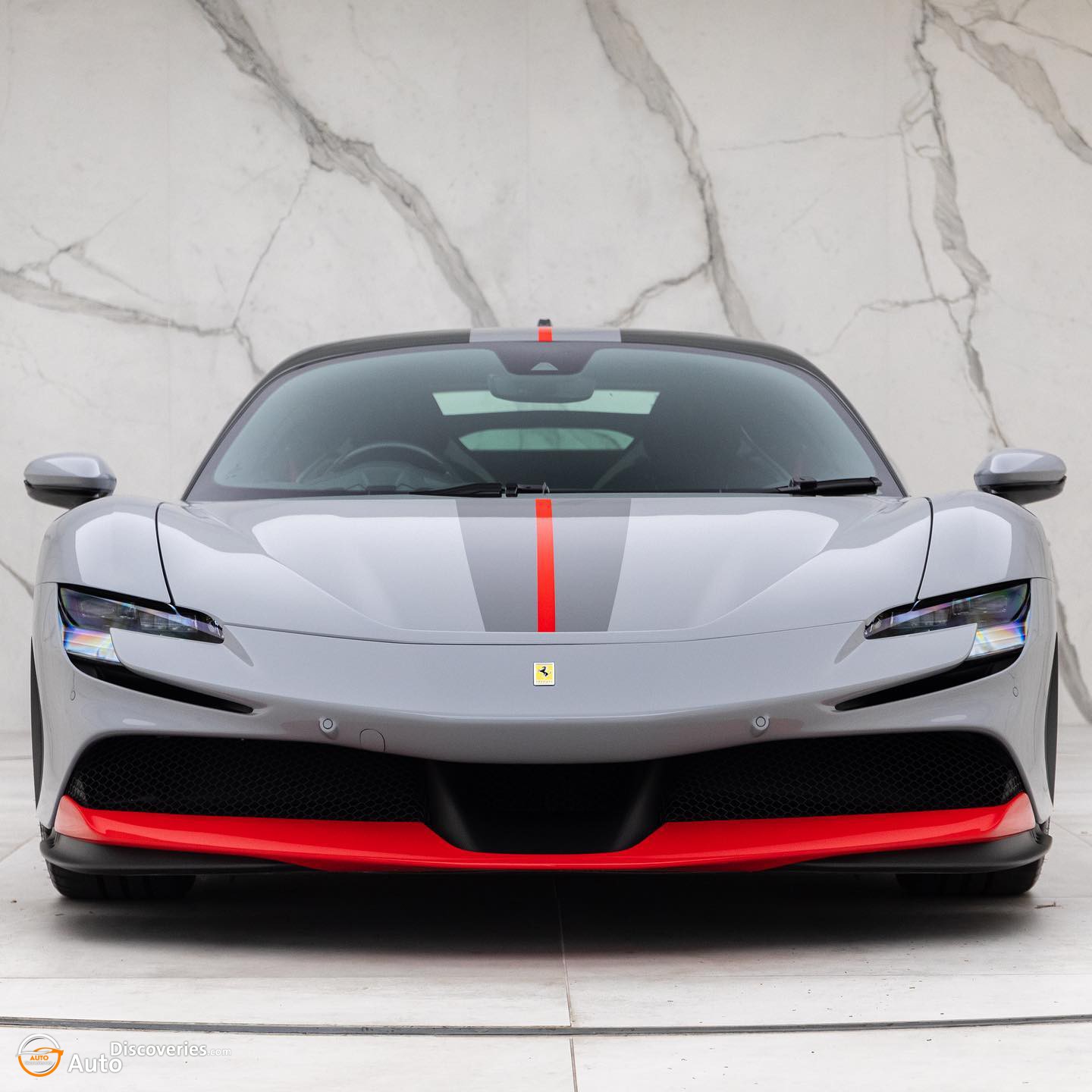 The biggest advancement here is the powertrain, now comprising of a 4.0L twin-turbo V8 and no less than 3 electric motors producing a combined output of 986bhp (1000hp). Whilst the bulk of the power comes from the V8 the electric motors contribute a healthy hot-hatched sized 217bhp. With one e-motor mounted to the engine and gearbox assisting with smoothing the torque curve and charging the battery, whilst the other two are located independently on the front two wheels making this futuristic missile of a car 4-wheel-drive. This whole system is controlled by the new eManettino haptic switch on the steering wheel opposite its analogue counterpart. The system has four modes (eDrive, Hybrid, Performance, Qualify), ranging from a silent fully electric mode good for 15 miles through to a hot-lap mode deploying the full nigh on 1000hp through all 4 wheels.
Share this