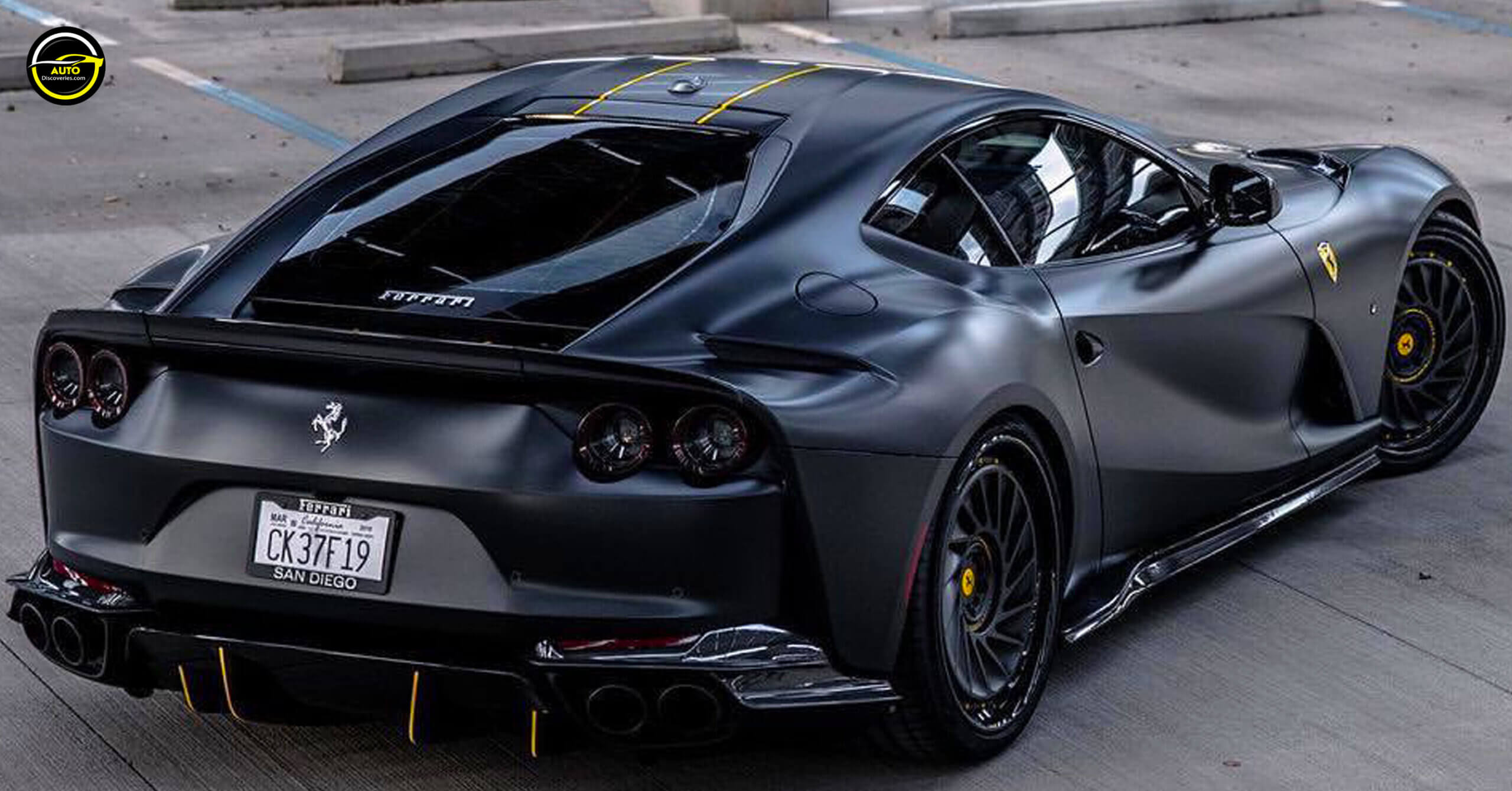 Prepare to be blown away by the sheer power and luxury of the Ferrari 812 Superfast. With a staggering 789 horsepower under its sleek exterior, this Italian sports car is truly a monster on the road.
The exterior of the Ferrari 812 Superfast is finished in an exquisite Satin Jet Black, giving it an aura of sophistication and elegance. Paired with the Nero Leather/Alcantara interior, every detail has been meticulously designed to create a luxurious driving experience.
But it's not just about looks – this beast is all about performance. With its impressive 789 horsepower engine, the Ferrari 812 Superfast can go from 0 to 100 kilometers per hour in just 2.9 seconds. And if that's not enough to satisfy your need for speed, it can reach a mind-boggling speed of 342 kilometers per hour.
Acceleration is nothing short of breathtaking, with the car reaching 0-200 kilometers per hour in just 7.9 seconds. Whether you're tearing down the highway or conquering winding roads, this supercar delivers unparalleled performance and exhilaration.
Produced by the renowned Italian sports car manufacturer Ferrari, the 812 Superfast represents the epitome of automotive engineering and craftsmanship. It combines raw power with refined luxury to create an unforgettable driving experience that will leave you wanting more.
If you're ready to unleash your inner adrenaline junkie and experience true automotive excellence, look no further than the Ferrari 812 Superfast – a true monster on wheels.
Click Here To See The Ferrari FF Is A $100,000 Family Car Bargain
Share this