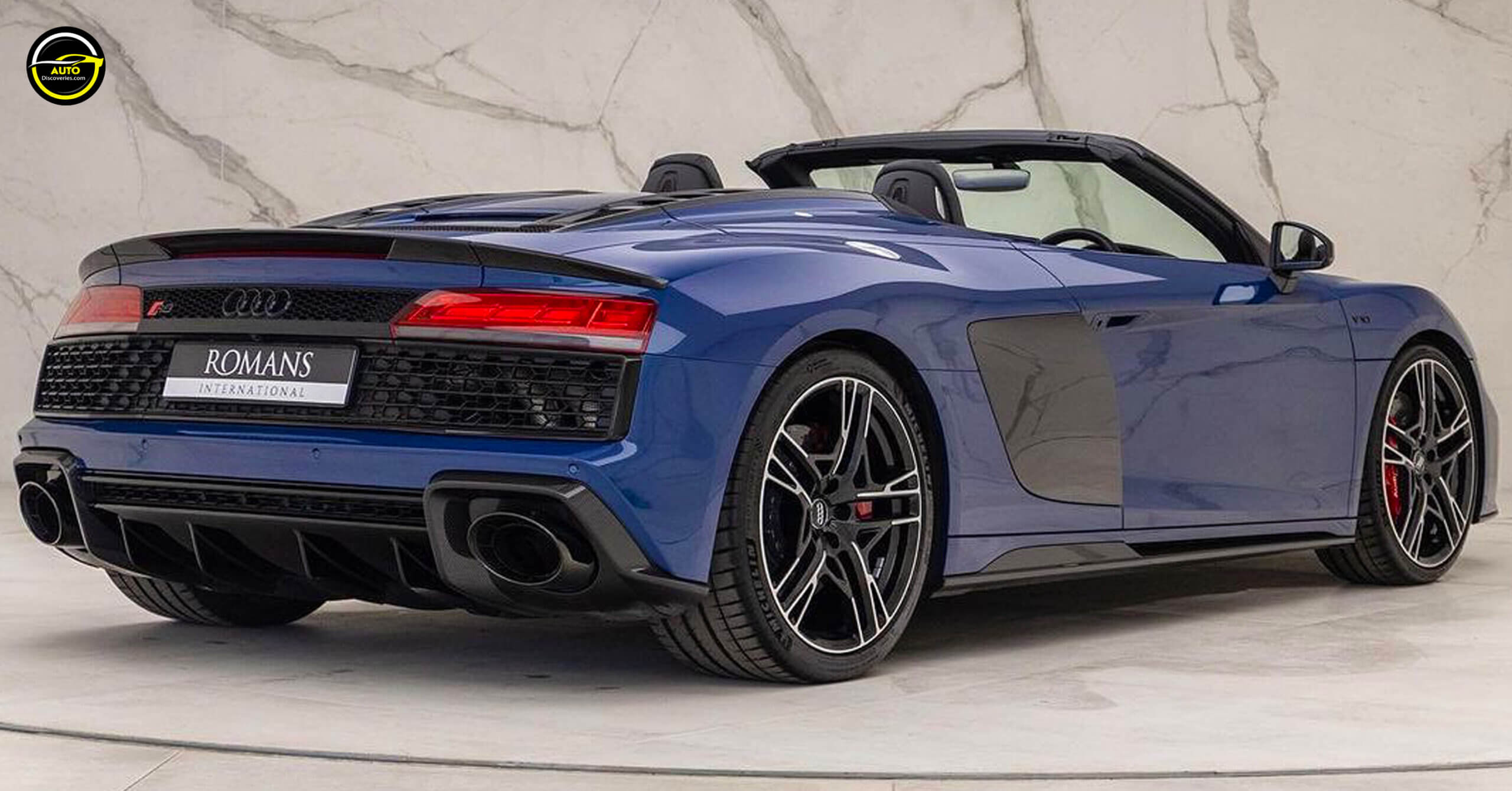 Introducing the NEW Audi R8 V10 Performance Spyder – a true beast on the road that will leave you in awe. With its stunning Ascari Blue exterior and sleek black leather interior, this car is a visual masterpiece.
But it's not just about looks. Under the hood, this powerhouse boasts an impressive 612 horsepower, propelling you from 0 to 100 kilometers per hour in just 3.1 seconds. Need more speed? The Audi R8 V10 Performance Spyder can go from 0 to 200 kilometers per hour in a mere 9.8 seconds, with a top speed of 329 kilometers per hour.
Crafted by the renowned German car manufacturer Audi AG, this vehicle combines cutting-edge technology with unparalleled performance. It's designed to deliver an exhilarating driving experience like no other.
Whether you're cruising down the highway or taking on winding roads, the Audi R8 V10 Performance Spyder will make every journey unforgettable. Get ready to unleash your inner thrill-seeker and experience automotive excellence at its finest with this remarkable machine.
Click Here To See The New 2024 Porsche Cayenne Makes Major Changes
Share this