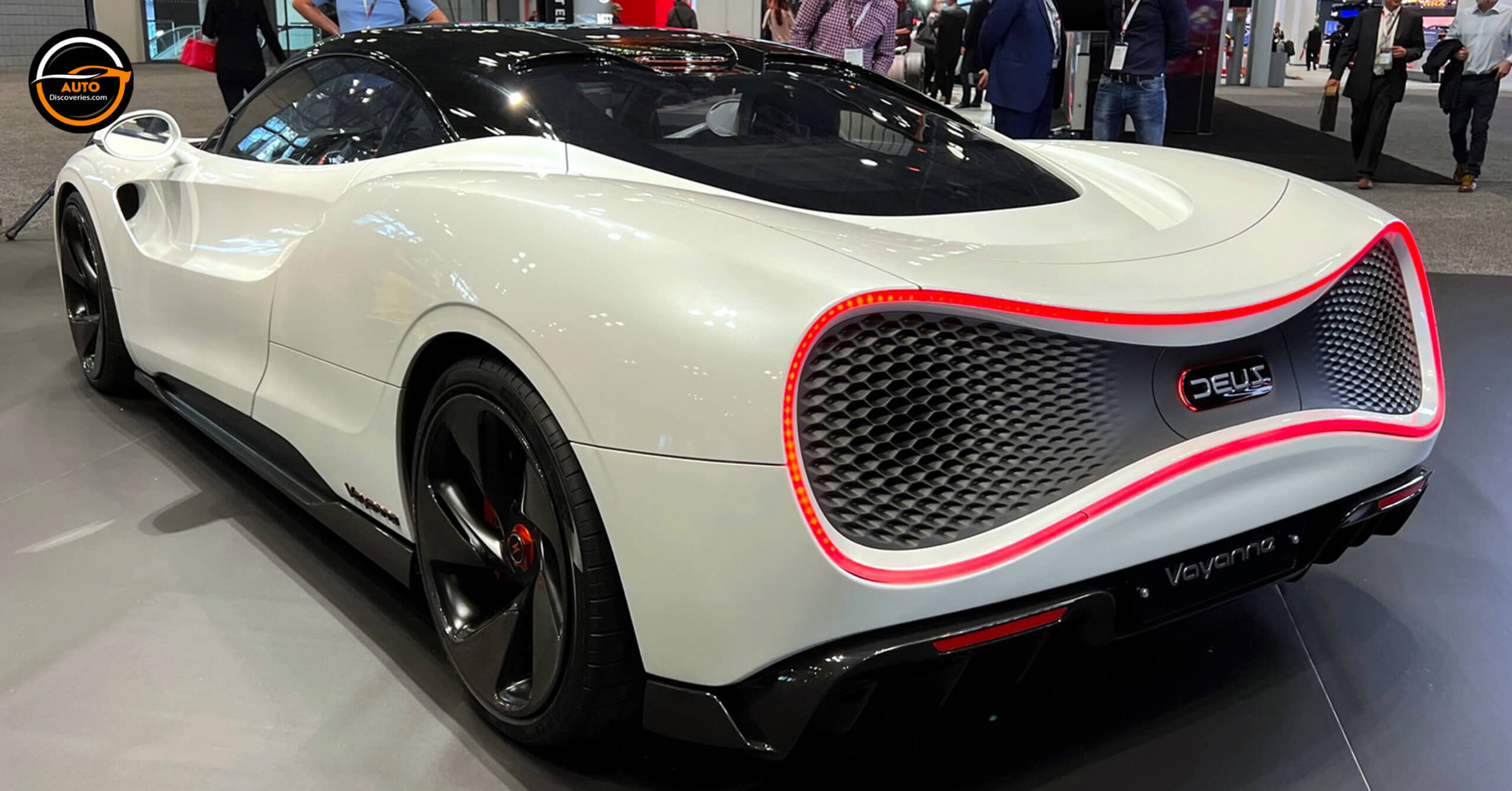 DEUS finally took the wraps off its upcoming electric hypercar, the Vayanne, at the New York International Auto Show today. The product of a collaboration between the Austrian company, Williams Advanced Engineering, and Italdesign, the hypercar should be powerful and exclusive enough for any enthusiast out there, but will its looks impress?
The automaker predicts that the Vayanne will make more than 2,200 hp (1,640 kW/2,230 PS) thanks to a vehicle platform created by Williams Advanced Engineering, which should allow it to accomplish some pretty impressive feats. DEUS wants the car to be able to hit 62 mph (100 km/h) in just 1.99 seconds and then continue accelerating all the way to a top speed of more than 248 mph (400 km/h).
Despite those monumental performance figures, it has been designed with practicality in mind, too. DEUS says that it will have 4.7-inches (12 cm) of ground clearance to get over any speed bump and will have ample storage space. Indeed, practicality was as important as performance in the creation of this vehicle. That same measured approach was taken to the exterior design, which was accomplished with the help of Italdesign.
First deliveries of the DEUS Vayanne are expected to begin in 2025 but you might want to get your order in before then because the company plans to build just 99 of these all-electric hypercars.
Share this