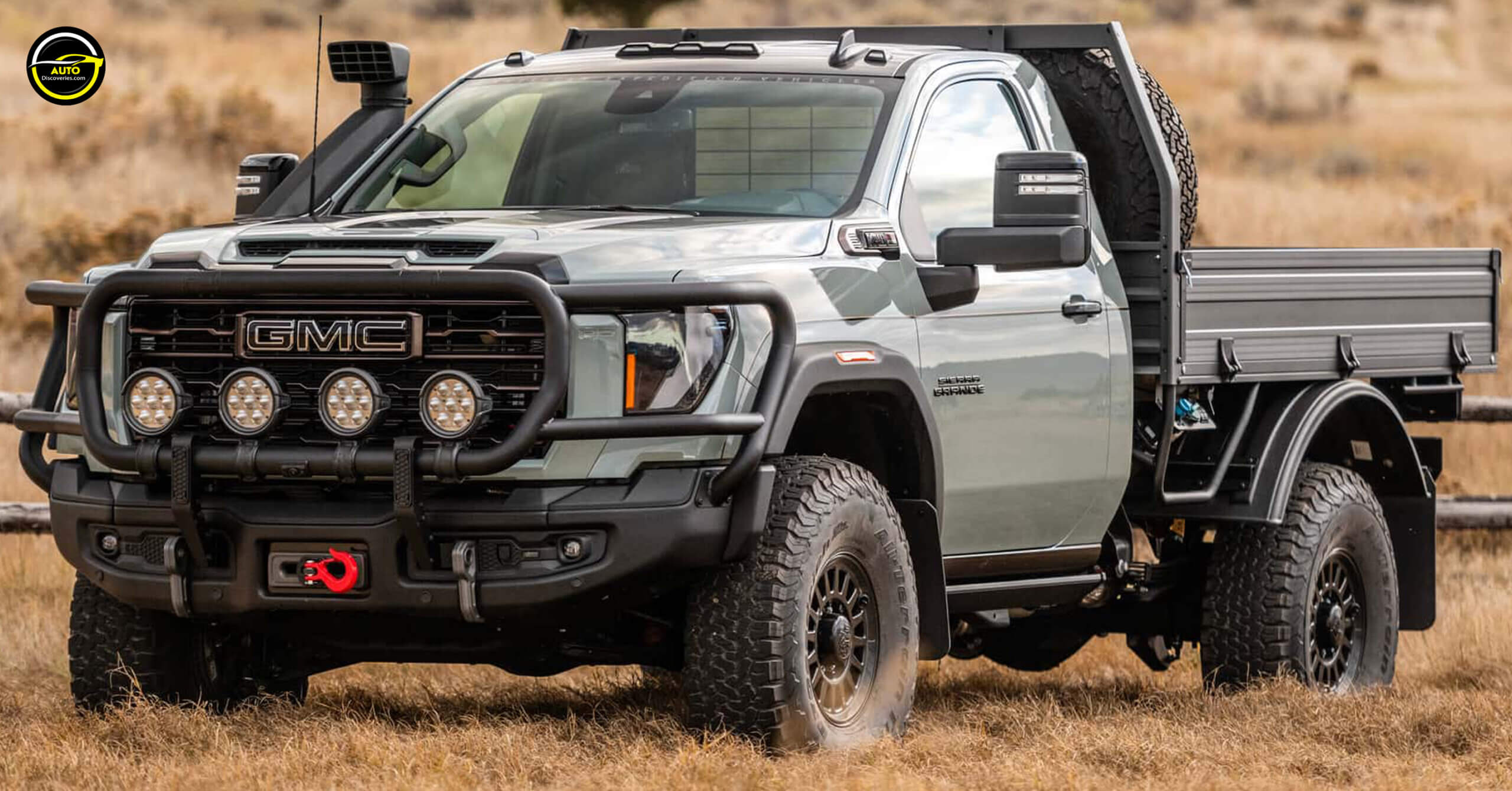 The AEV GMC Sierra Grande Concept is a stripped-down work truck based on the GMC Sierra HD AT4X AEV Edition. It features a rugged design and off-road capabilities.
Design and Features
The Sierra Grande Concept is a single-cab truck with a simple eight-foot aluminum tray bed.
It has AEV driveline components, multiple skid plates, and Salta XD wheels with 40-inch off-road tires.
The suspension upgrades provide a 1.5-inch lift, making it capable off-road.
The truck also includes a custom rear bumper with a winch, a stamped steel bumper with a winch, and a prototype brush guard.
It has an AEV snorkel for improved engine performance.
Functionality and Specifications
The Sierra Grande Concept is designed to be a functional work truck.
It can accommodate two people comfortably.
It has an on-board air system and a vertical tire mount for the spare.
The truck is powered by a stock 6.6-liter Duramax diesel engine.
It is a concept vehicle, and it is unclear if AEV will offer upfit packages or sell individual parts.
Click Here To See Funky Renault 4WD Truck With Electric RWD Would Make A Neat Nissan!!
Share this