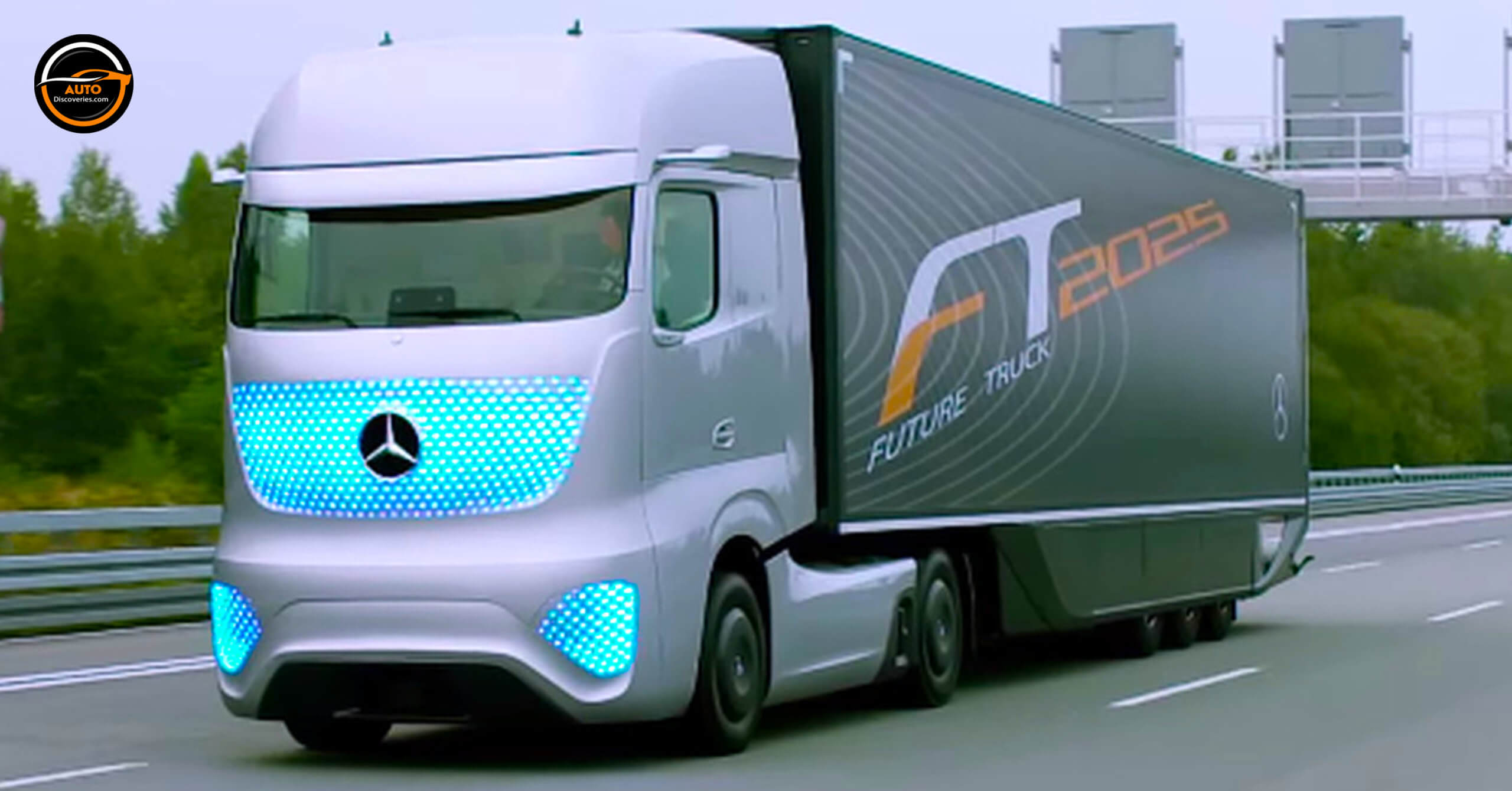 "In 10 years trucks will be able to drive autonomously on the motorways and highways of Europe," claimed a statement from Mercedes-Benz, after revealing the Future Truck 2025, developed by the company's Daimler Trucks department.
The prototype lorry is designed to reduce emissions, increase road safety and create a connected network of haulage vehicles.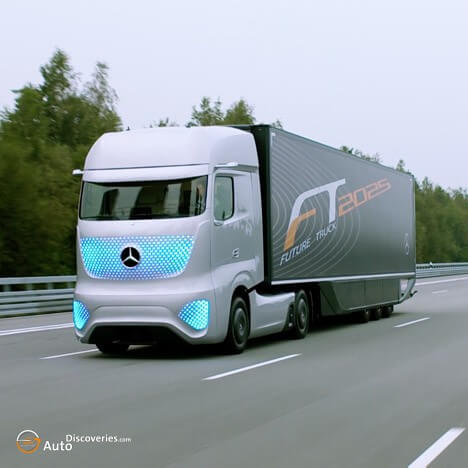 "The Mercedes-Benz Future Truck 2025 constitutes a revolution in efficiency and safety, a revolution for road traffic and its infrastructure, for professional driving and for the road transport sector," said a statement from the German automotive company.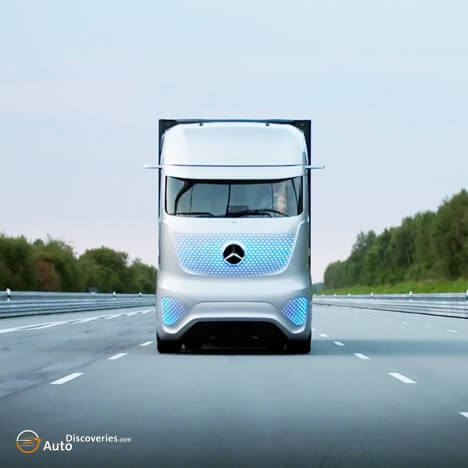 The curvaceous chassis of the cab is covered in LEDs rather than traditional headlights, while cameras are mounted on side wings instead of mirrors, making the design more aerodynamic.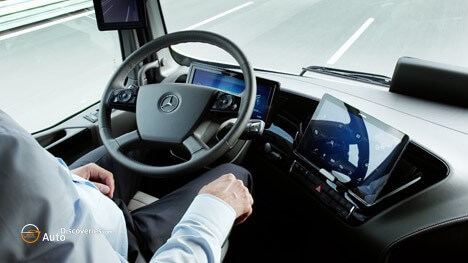 Radar sensors and camera technology allow the truck to drive autonomously, creating a Highway Pilot system similar to the autopilot function used by aircraft.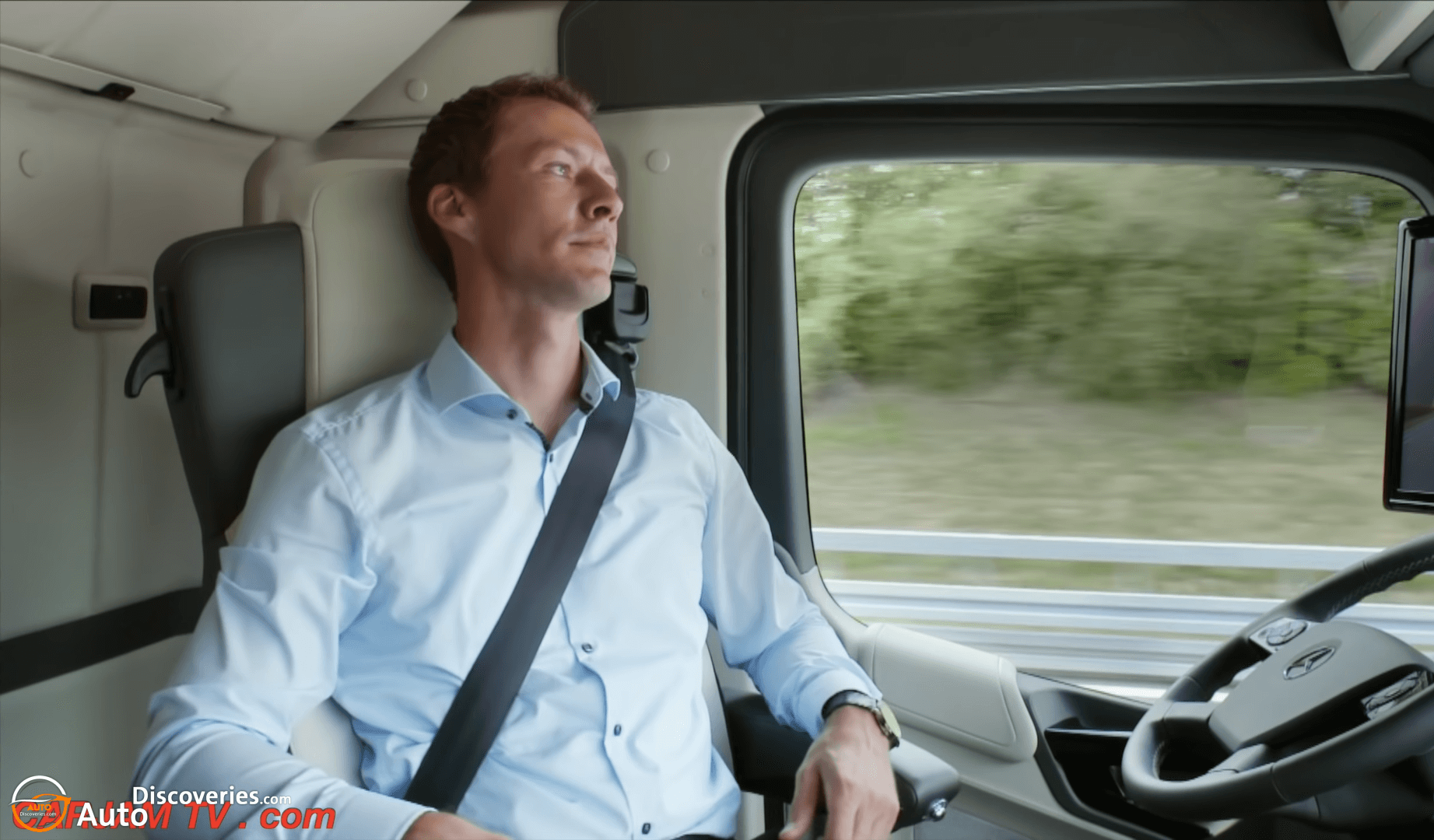 Sensors positioned all around the truck register both moving and stationary objects in the vicinity to form a three-dimensional map of the surroundings.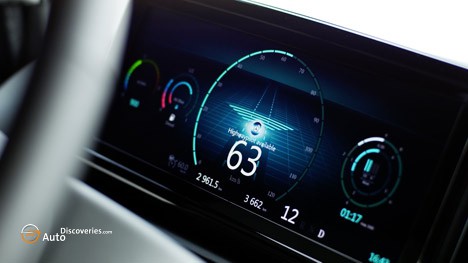 Using this information, the steering is automatically controlled to keep the vehicle in the center of the lane, and fuel consumption is kept at a minimum as the truck self-navigates different topographies.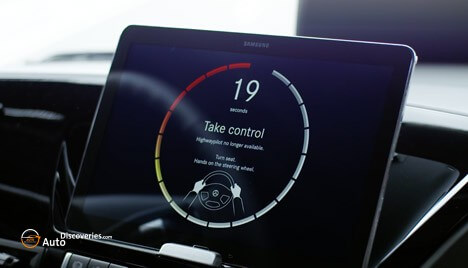 A feature named Blind Spot Assist employs radar sensors to monitor the sides of the truck and alert the driver to the presence of other road users that may not be immediately visible.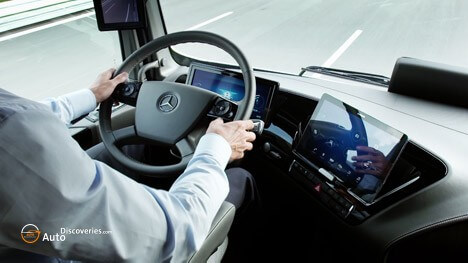 The truck also has the ability to connect with other vehicles on the road, increasing the awareness of their speed and proximity to help prevent collisions, but doesn't require this information to drive autonomously.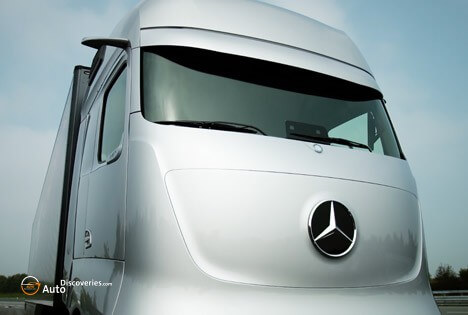 The design still features a driver's cab with a steering wheel, but instruments and switches are replaced with touch-screen displays.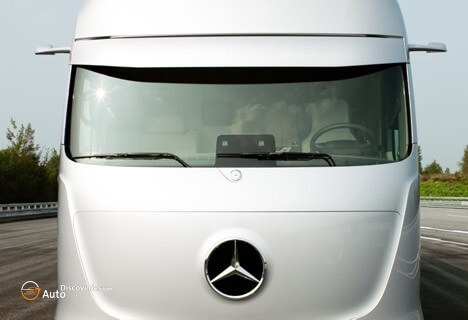 The driver's seat can be swiveled 45 degrees to allow the operator to perform other tasks while the vehicle is driving itself, including processing data or communicating with family and friends during long trips.
Daimler Trucks demonstrated the vehicle's autonomous driving capabilities at up to 80 kilometers per hour on a section of motorway in Germany in July.
The truck was unveiled as a prototype at the 65th International Motor Show for commercial vehicles in Hanover, Germany, last month. Its features will now be developed and refined over the next few years to make the vehicles safe for the roads within a decade.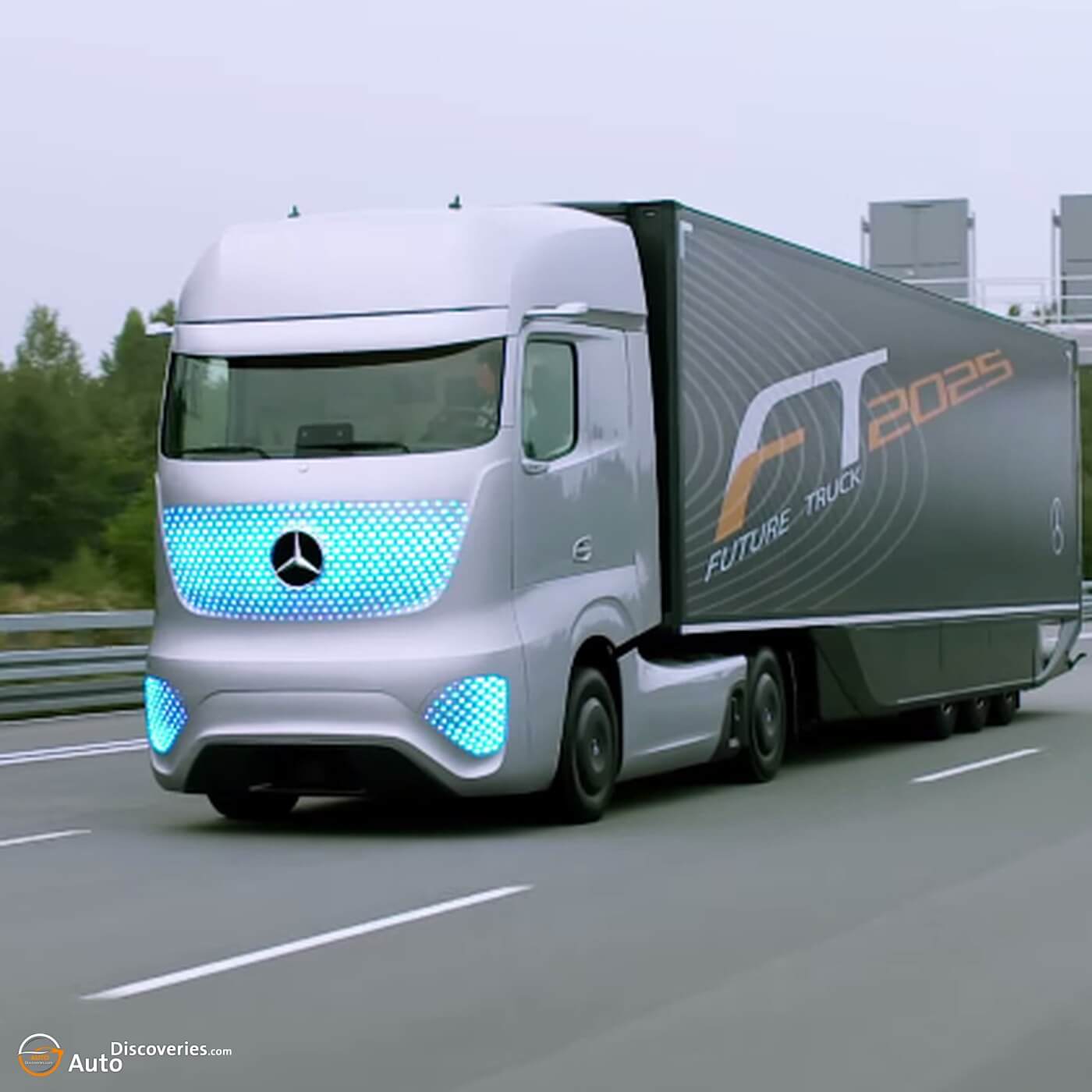 "The challenge now is to leverage this momentum and to continue our open dialogue with all parties involved, so that in 10 years' time the autonomously driving truck will indeed have become an accepted feature on our roads," said Wolfgang Bernhard, head of Diamler Trucks.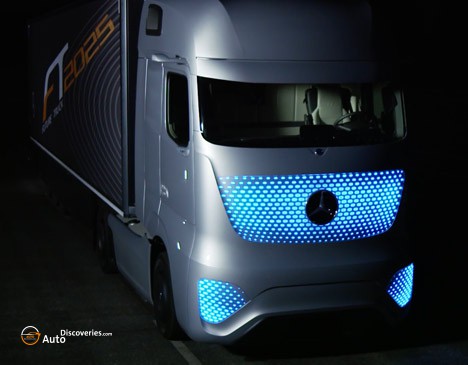 The announcement follows the reveal of Google's self-driving car in March, while last week, Priestmangoode unveiled trains for the London Underground that could become the network's first driverless vehicles when introduced in 2020.
Click Here To See The Future Of Trucks – Bugatti Hyper Truck Concept By Prathyush Devadas
Share this