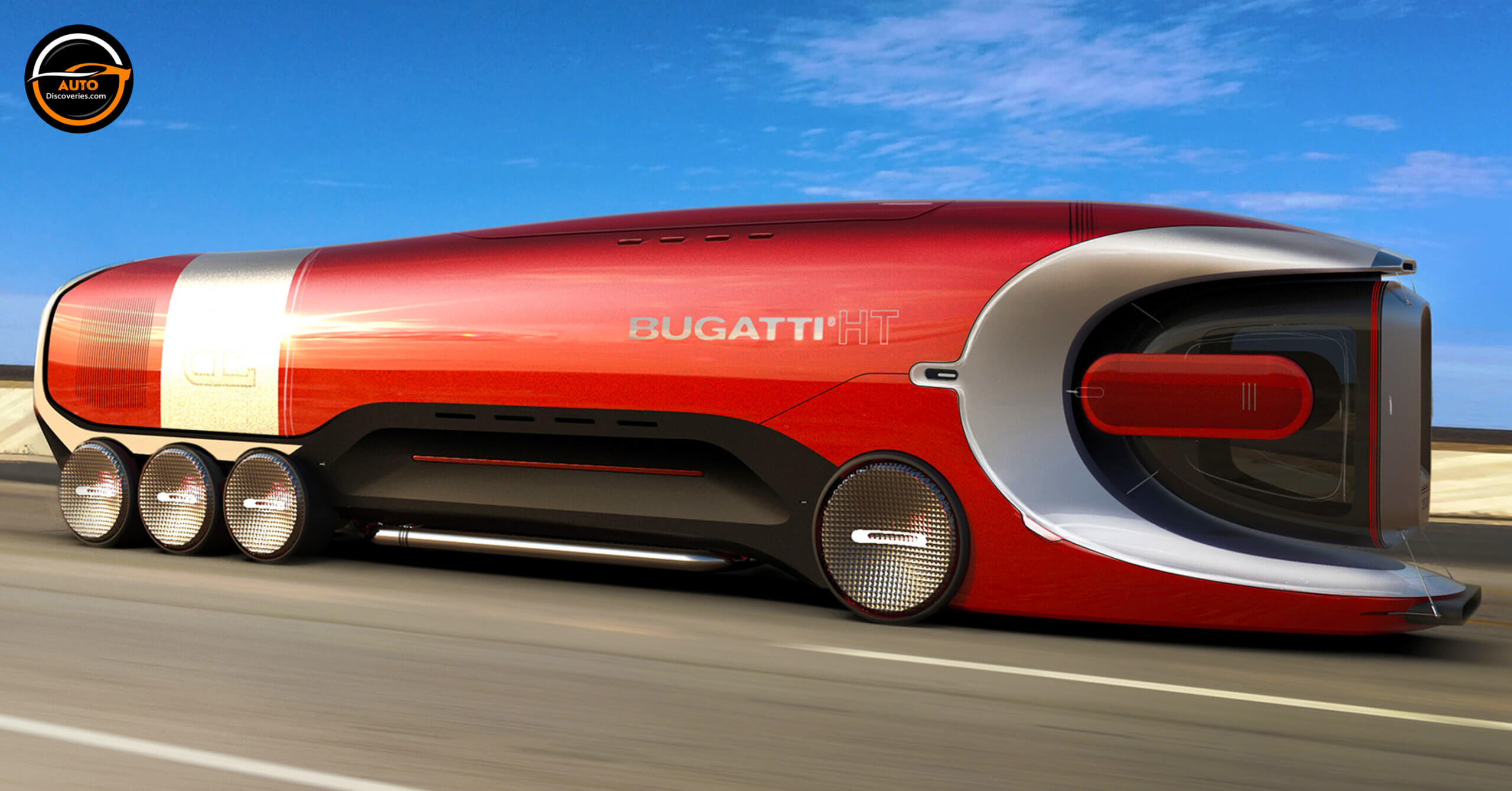 In The Future, This Bugatti Semi (Hyper) Truck Could Help Transport All the Crap You Buy on Amazon!
For a while now, Bugatti – maker of the world's fastest car, the 304.77mph Chiron Super Sport 300+ – has been teasing us about bringing a second line of cars into production to give the Chiron a little brother or sister to play with.
As you can imagine, this has caused quite a lot of speculation in the internet rumor mill. Could it be a new Atlantic? An EV? Or  – an SUV? Well, nobody knows. But you never know, Bugatti could throw a massive curveball our way and decide "screw it! Let's make a lorry".
Well, that's exactly what designer Prathyush Devadas has hedged his bets on. So much so, he's got busy with his digital crayons and mocked up an entirely unofficial Bugatti Hyper Truck. And these aren't back of fag packet sketches, but awesome, high-quality renders. And we've got to say, if we saw one of these trundlings down the motorway we'd more than likely look back in our rear-view mirror. It's awesome.
Using some of Bugatti's iconic design hardpoints (the horseshoe grille, the Bugatti line, and the center line from the Atlantic) Prathyush has really run with them and let his imagination flow.
With a gaping 'C' shape housing a vertical glass cab that takes inspiration from one of the Chiron's air vents, this eight-wheeler (a single-axle upfront, triple at the rear) is properly futuristic and purposeful. Admittedly, it does also look like a Bluetooth speaker from some angles and a sort of eight-wheeled moray eel from Molshiem at others. Nonetheless, it's interesting and that's what design is all about.
There's no word on who or what powers it, so it might as well be unicorns made of sequins but we're guessing – being a Bugatti – it'd be something monstrous and all-powerful. Hopefully a W16 from a Chiron. If not two. Hopefully, that'd make sure our deliveries get to us on time for once.
Click Here To See Alfa Romeo Semi Truck Envisioned – A Bit Of Style For The Trucking World
Share this