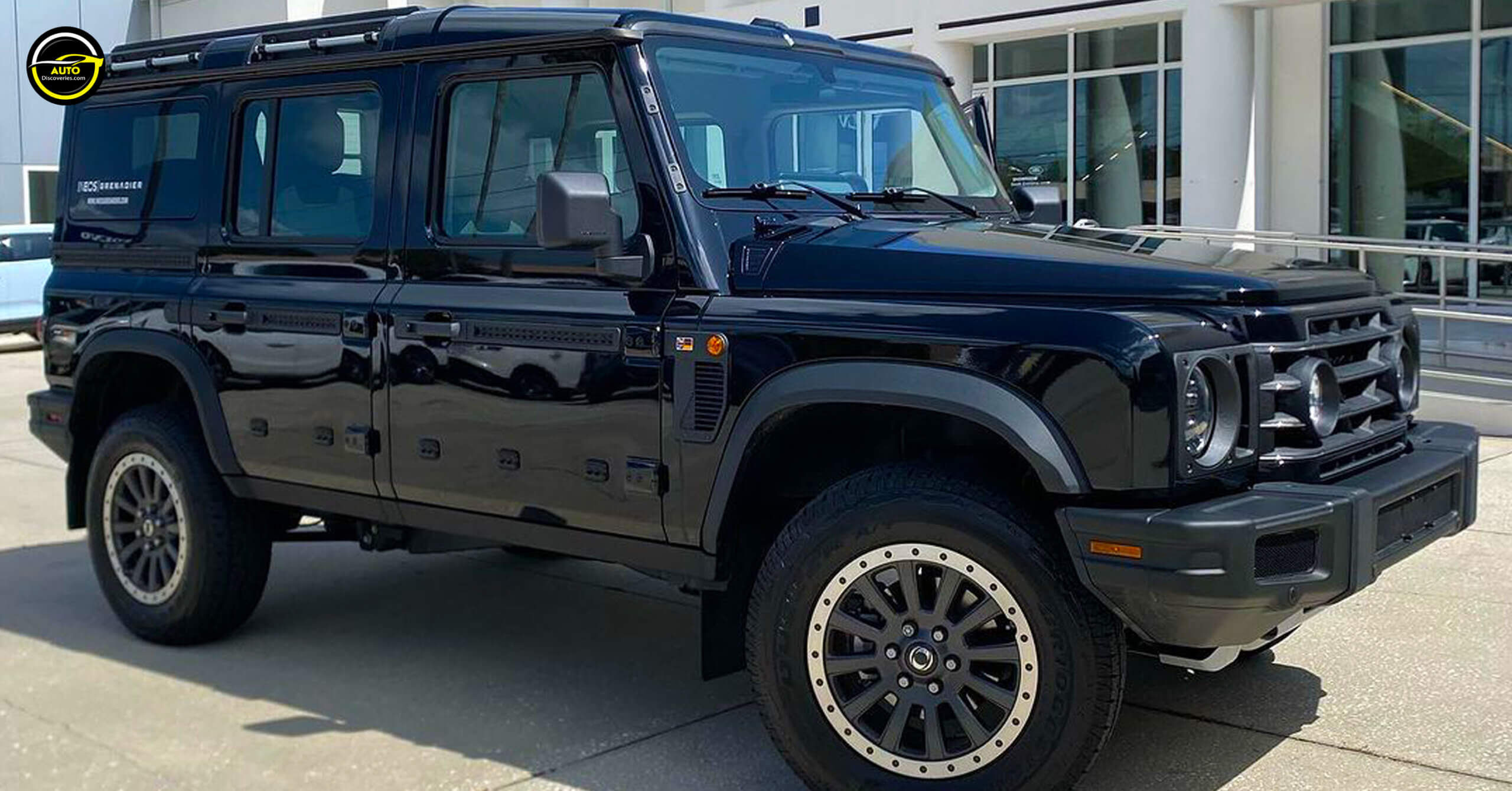 Looking for a luxury SUV that can conquer any off-road challenge? The 2024 Ineos Grenadier Fieldmaster might just be the perfect choice. With its unique design, impressive customization options, and powerful performance, this rugged SUV is worth considering as your next adventure companion.
Unveiling the Unique Design
The Ineos Grenadier Fieldmaster stands out from the crowd with its boxy yet rounded shape, LED headlights, stamp steel front bumpers, and aggressive side venting. But what really sets it apart is the front grill, featuring horizontal bars and round fog lamps that give it a distinctive look. The metal bumper, wire mesh, and real skid plates add to the rugged aesthetic, while the satin black tow hooks provide both style and practicality.
Unmatched Customization Options
One of the key highlights of the Ineos Grenadier Fieldmaster is its extensive customization options. From custom wheels and tires to different finishes for the ladder frame and various colors for the roof, you can truly make this SUV your own. Whether you prefer a sleek and modern look or a more adventurous and rugged style, the Ineos Grenadier gives you the freedom to personalize your vehicle to match your unique taste.
Power and Performance
Under the hood, the 2024 Ineos Grenadier Fieldmaster packs a punch. With a BMW sourced 3L straight 6-turbocharged engine delivering 281 horsepower and 332 lb-ft of torque, this SUV offers exceptional performance on and off the road. Equipped with a two-speed transfer case, a beefed-up drivetrain, and a BMW power plant, the Grenadier Fieldmaster is ready to take on any adventure with ease.
Luxury Features and Amenities
Step inside the Ineos Grenadier Fieldmaster, and you'll discover a world of luxury. The interior features a two-tone style with contrast stitching, creating a sophisticated and elegant atmosphere. While some may find the amount of gloss black on the door panels excessive, there's no denying the quality of the materials used throughout. With amenities like USB-C ports, Ricaro seats, optional glass roofs, and a stylish panel displaying the Grenadier name, this SUV puts your comfort and convenience first.
Capable and Spacious
Beyond its luxurious features, the Ineos Grenadier Fieldmaster is also a highly capable and spacious SUV. Whether you're heading off-road or simply need room for your belongings, this SUV delivers. With manual control for off-roading, ZF 8-speed automatic transmission, mechanical e bra, two cup fers, and exposed screws, it's clear that this SUV is built to handle tough terrains. Plus, the interior offers generous headroom, rear AC vents, and a spacious cargo area with all-weather protection for added convenience.
Click Here To See Alfa Romeo Will Sell Tonale Only As Plug-In Hybrid In USA
Photo Credit: Raiti's Rides
Share this