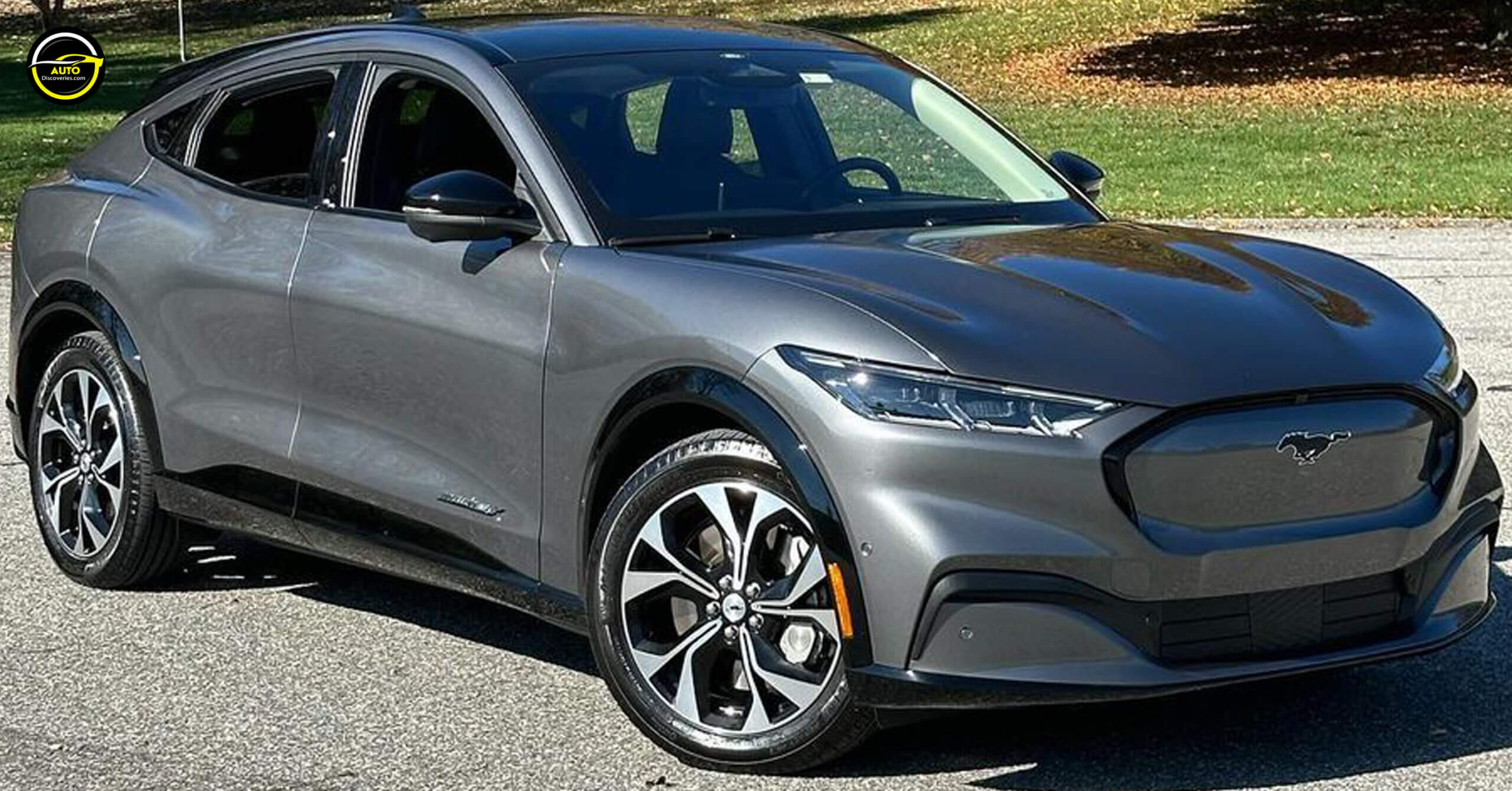 The Ford Mustang Mach-E was one of the first true challengers to the Tesla Model Y back in 2020 and since then, it has become the 2nd best-selling premium electric SUV, with nearly 40,000 units sold in 2022. For 2023, the Mach-E gets a new Lithium Iron-Phosphate battery pack for standard range models, improving HP torque and electric range, with figures varying from 224 miles to 312 miles on a full charge. This Premium trim is painted in the new Carbonized Gray Metallic color with the bigger 91 kWh battery pack and dual electric motors. With 346 HP and 428 lb-ft of torque, we clocked a 0-60 MPH sprint in just 4.9 secs, and on a full charge, the EPA says this model will do 290 miles of range, a 20-mile improvement since 2021.
The interior still has a high-quality feel and tons of great tech, with the massive 15.5" touch screen among the largest in the class. Pricing begins at just under $43k, but the Premium trim starts at just over $49k. With AWD and the bigger battery, our test car has an as-tested MSRP of $59k, but currently, Ford is offering cash on the hood of up to $6,250 on the GT trims, and this car qualifies for half the federal tax credit for now, at $3,750.
The Model Y is still a good bit cheaper, but we'd argue that the Mach E can still hold its own in terms of range, performance, tech, and styling wise, it still looks a lot better in our eyes.
Click Here To See 2022 Mansory Ferrari Roma – ULTRA Roma Here!
Share this