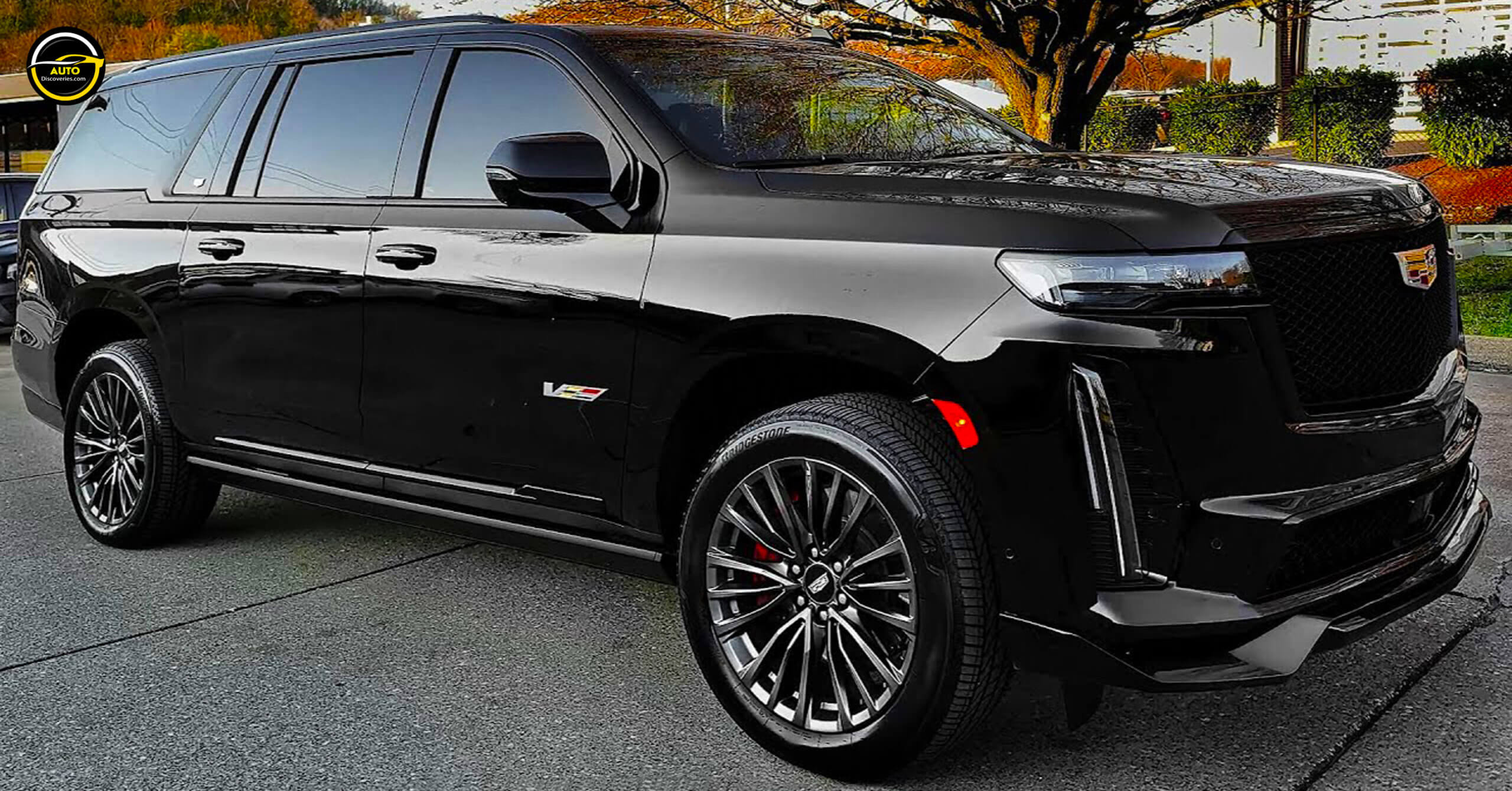 Cadillac has done to the Escalade something it should have done nearly two decades ago: give its full-size SUV the V treatment.
Admittedly, the ethos of the American luxury brand's performance arm has become somewhat muddled in recent years, what with the V lineup now split between tamer V-badged models and full-on V Blackwing high-performance variants, such as the 10Best-winning CT4-V Blackwing and CT5-V Blackwing. But there's nothing confusing about the new 2023 Escalade-V. Its mission is one of power and prestige.
We certainly won't call the Escalade-V tame, as it packs a 682-hp wallop from a supercharged 6.2-liter V-8—a hand-built mill that's closely related to the 668-hp supercharged V-8 found in the CT5-V Blackwing, though the engine in the SUV trades the sedan's 1.7-liter Roots-type blower for a larger 2.7-liter unit. With the help of standard all-wheel drive and a 10-speed automatic transmission, this blown V-8 propels the standard-wheelbase Escalade-V to 60 mph in 4.3 seconds—1.7 seconds quicker than a 420-hp 2022 Escalade Sport Platinum we tested.
Click Here To See Custom Brabus S63 AMG Cabriolet! Crazy Brabus Sound + Conversion
Share this