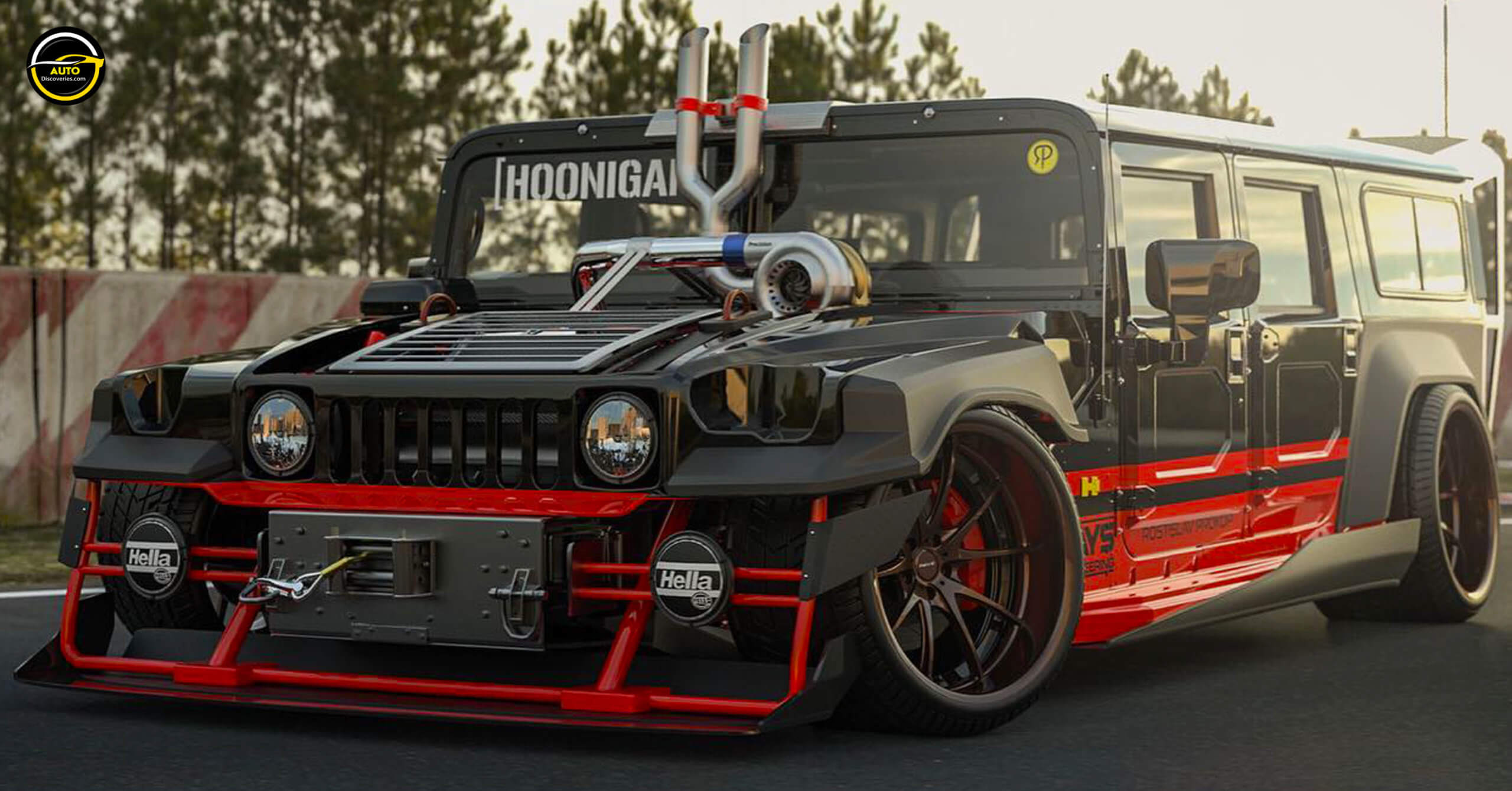 While much of the news related to the Hummer these days is about GM's 5000 lb electric SUV, many of us associate the Hummer with the full-size military-derived vehicle that got made available to civilian drivers after beginning as an army tool.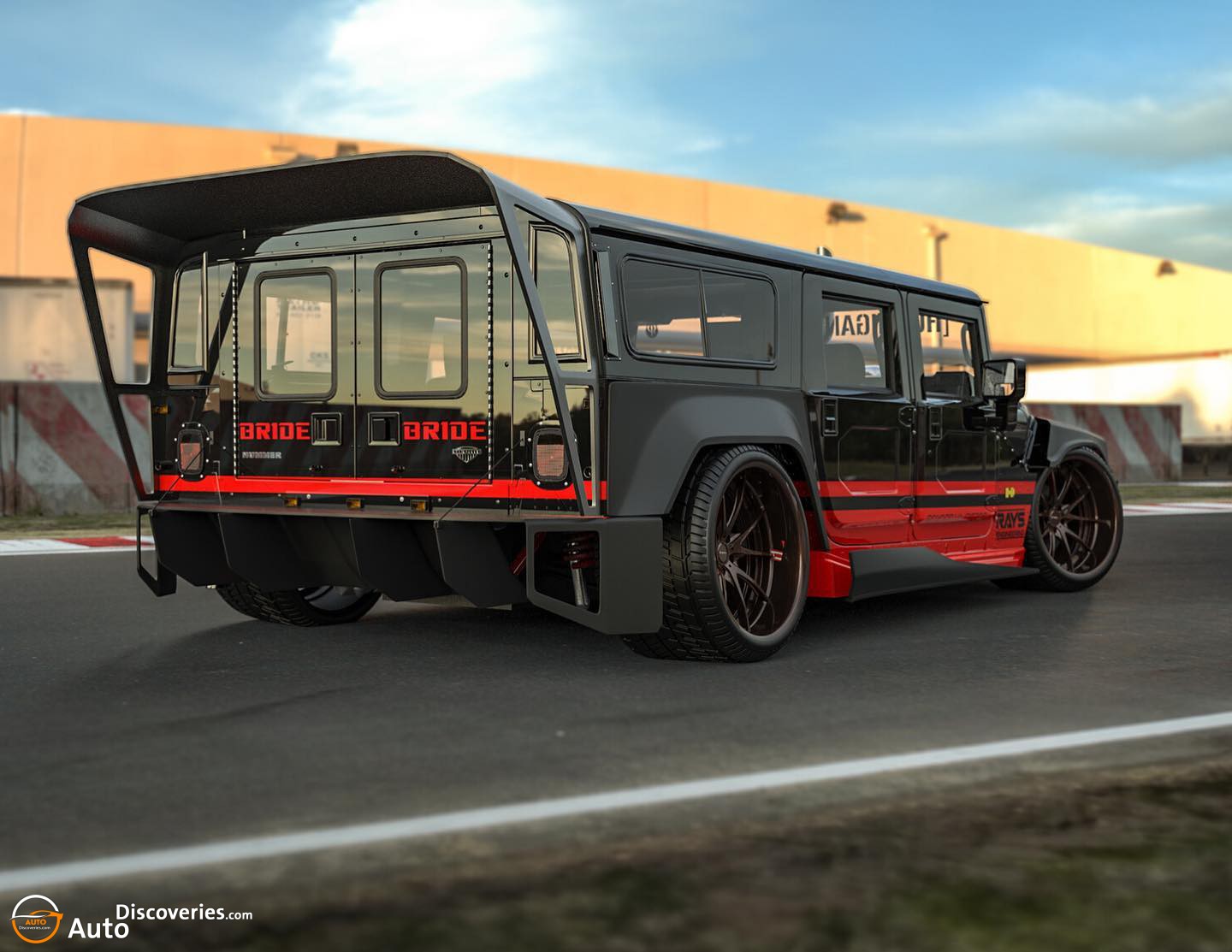 DRIFT ALPHA H1  3D artist Rostislav Prokop, who specializes in renderings that imagine crazy widebody kits for unconventional cars, showed off his latest creation on Instagram: the name is Drift Alpha H1, and it's nothing less than a monstrous track version of the legendary Hummer H1.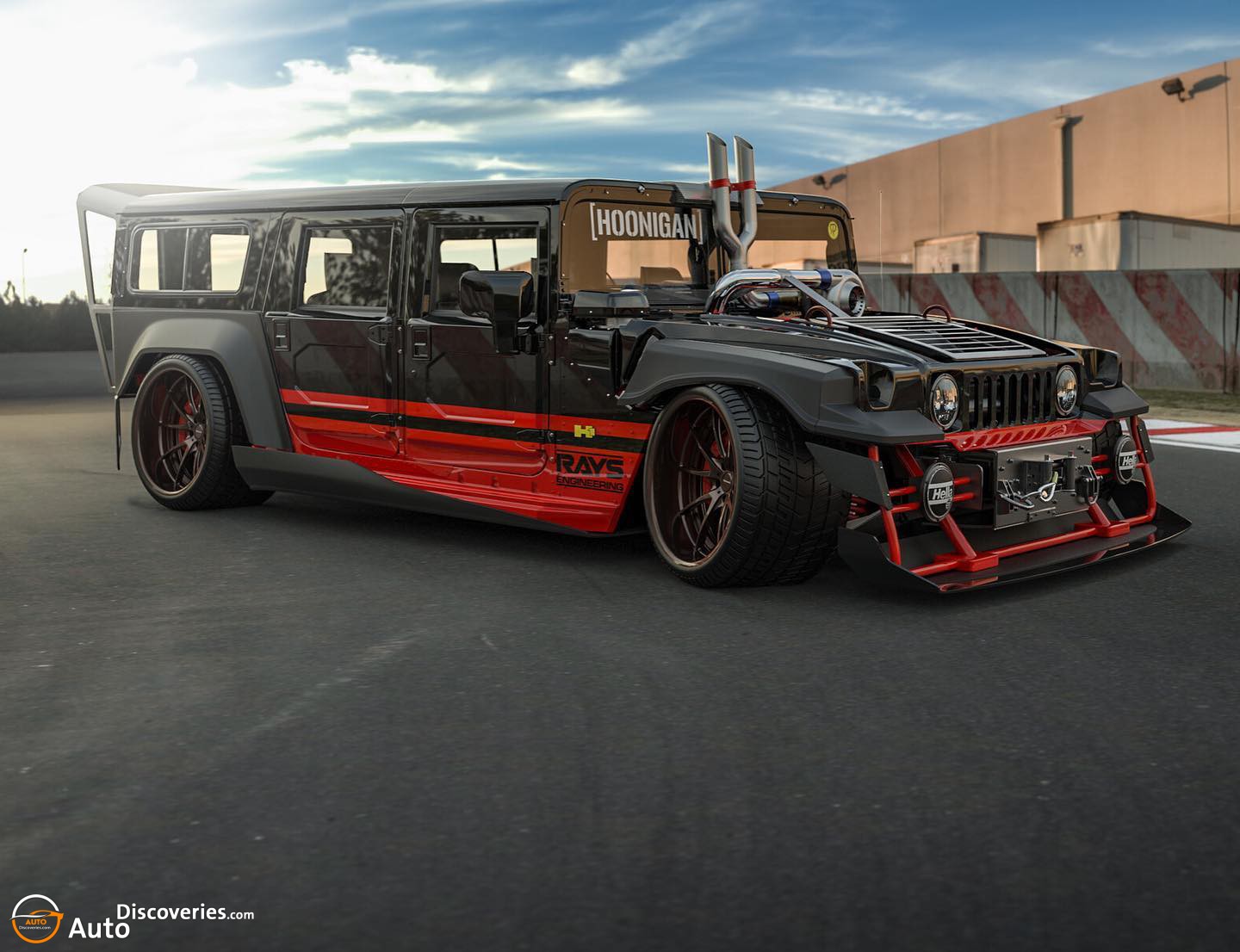 A HUMMER ON THE TRACK? It's not exactly the ideal car for racing: to begin with, it's certainly too wide, and then it's also definitely too heavy to be able to tackle a race in a competitive manner. But these are problems that concern reality, and not the digital world, where through renderings one can really imagine anything. Including a monster, extremely aggressive, track Hummer.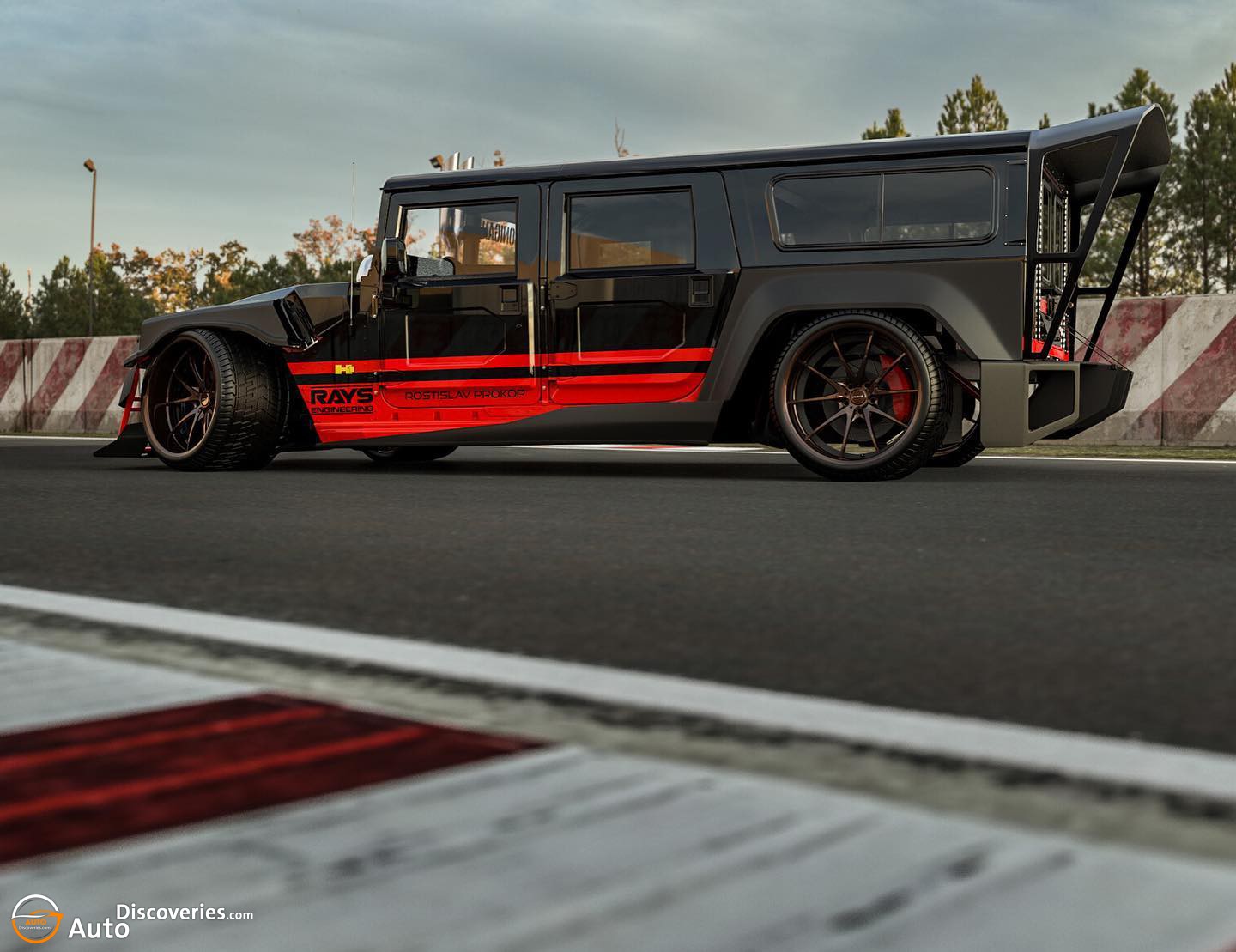 FEATURES The first thing that catches the eye is the turbo configuration, with the gigantic clamshell grille from which the pipes reach above the windshield to expel the exhaust gases. However, some parts have been removed to make the car lighter or more – as much as possible –  aerodynamic. The bumper has been replaced by a lighter grille, the fenders are flared and the suspension has been lowered. The back too of the car is made more aerodynamic and "pistaiolo", although using this term when speaking of a Hummer remains, rendered or not rendered, to all intents and purposes a nice paradox.
Click Here To See HYPNOTIZER Ford Mustang BOSS 429 by Rostislav Prokop
Share this