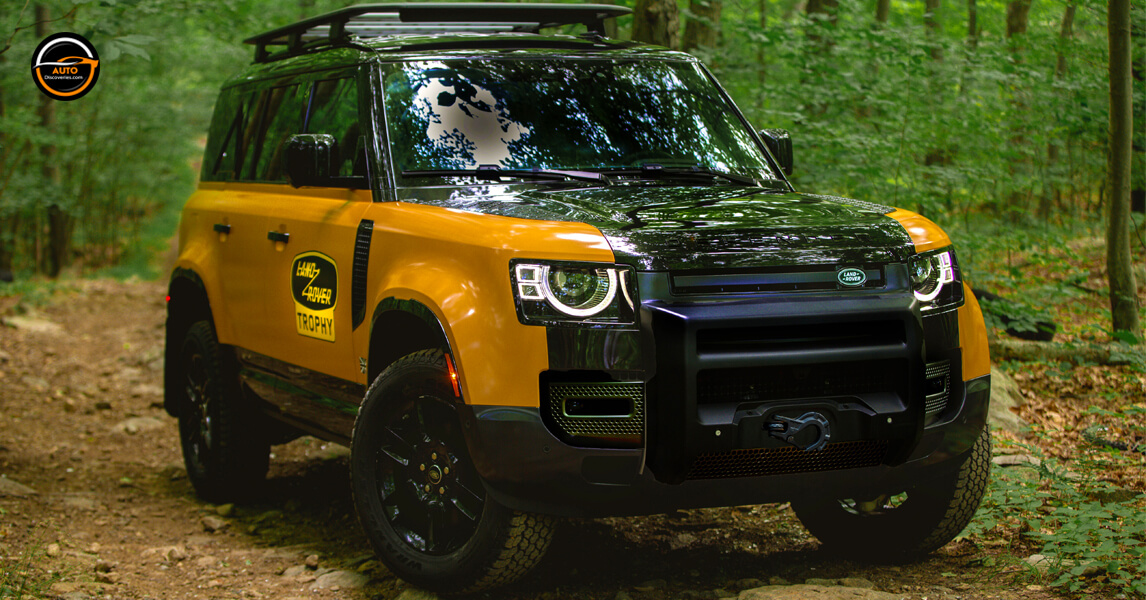 It was always going to happen, wasn't it? After the success of Land Rover's new-old Defender Works V8 Trophy, Land Rover North America has decided to build a new Defender in the style of old Camel Trophy competitors.
In fact, it'll build 220 of them and 90 of the eventual buyers will get a chance to compete in an off-road adventure called the Trophy Competition at the Biltmore Estate in Asheville. The overall winner of that will be offered entry into an 'extreme adventure competition' at Eastnor Castle here in the UK.
The actual Trophy Edition Defender doesn't get too many changes from standard. That iconic yellow is actually a wrap and there are plenty of accessories thrown in for the $90,000 purchase price. Check out the expedition roof rack, the ladder, and the winch kit.
There are some new mudflaps too, as well as underbody protection and plenty of rubber matting inside. Oh, and it's based on the 110 P400 X-Dynamic SE, so there's 394bhp but no V8 action here. Sorry folks.
Click Here To See 2022 Apocalypse Dark Horse 6X6 Ford Bronco, 400 HP BEAST
Share this