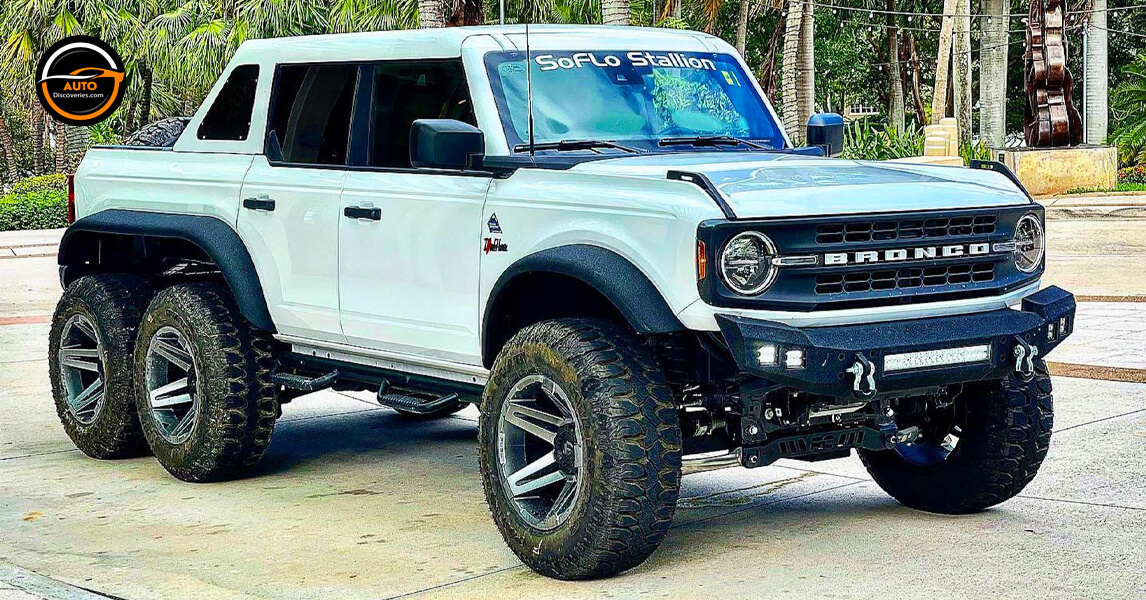 The team at Apocalypse Manufacturing took a new Ford Bronco and converted it into a fully functional six-wheel-drive vehicle. The Dark Horse is what the company calls this means creation because this stallion has a mean streak.
In front, the Ford Bronco 6×6 features a new bumper with a light bar in the center and stacked lamps on each side. It also has some huge tow hooks. The upgraded suspension gives the rig a 4.0-inch (10.16-centimeter) lift.
Apocalypse Manufacturing pushes the twin-turbo V6's output to 400 horsepower (298 kilowatts). The tweaks include revised software, larger injectors, increasing the boost, and a new exhaust.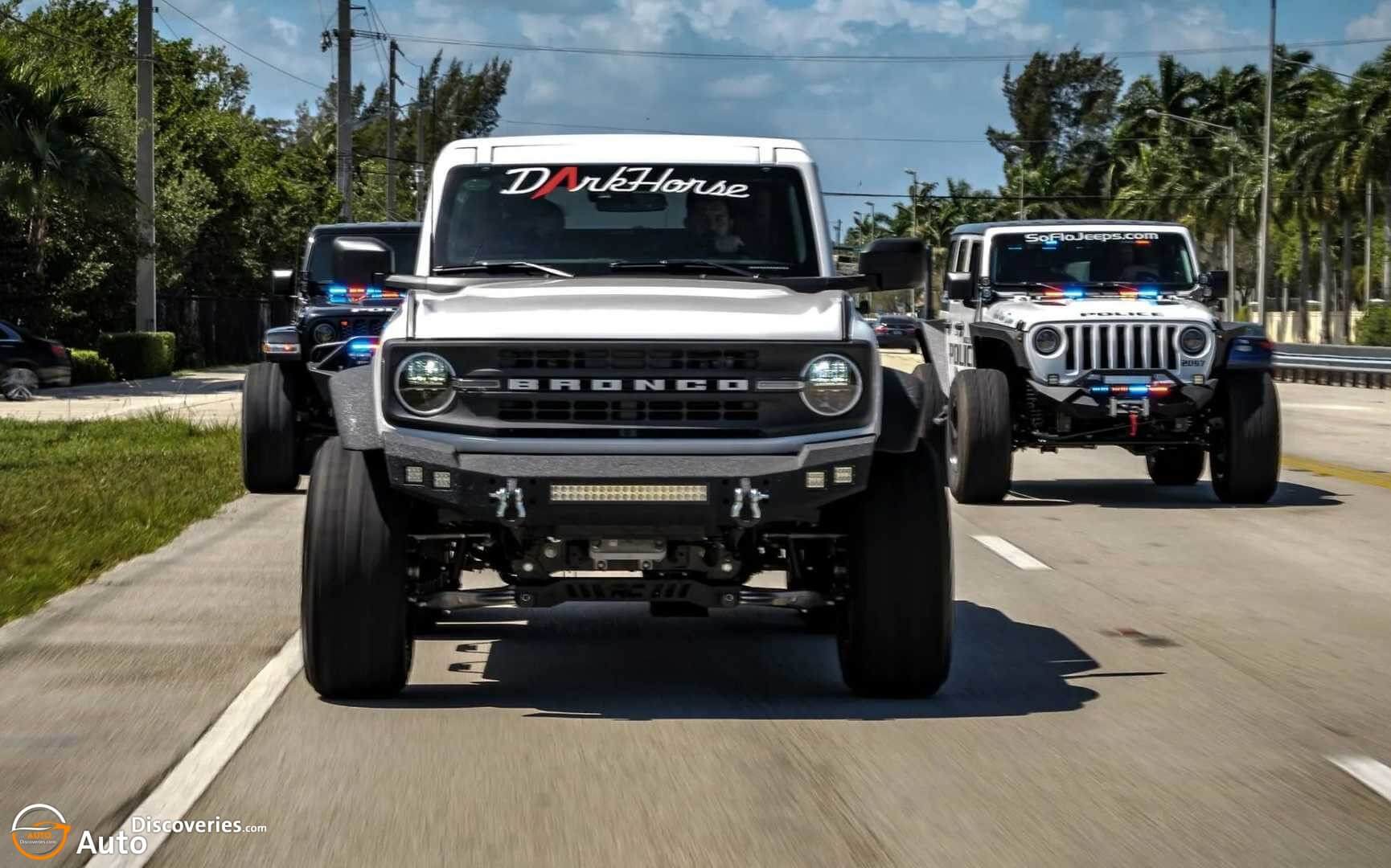 The bigger changes are at the back. The company extends the bed and fenders to make room for the extra axle. A revised roof panel has extra side and rear windows that aren't on a stock Bronco. A full-sized spare wheel mounts to the tailgate. The extension takes the vehicle's bumper-to-bumper length to 225 inches (5.715 meters).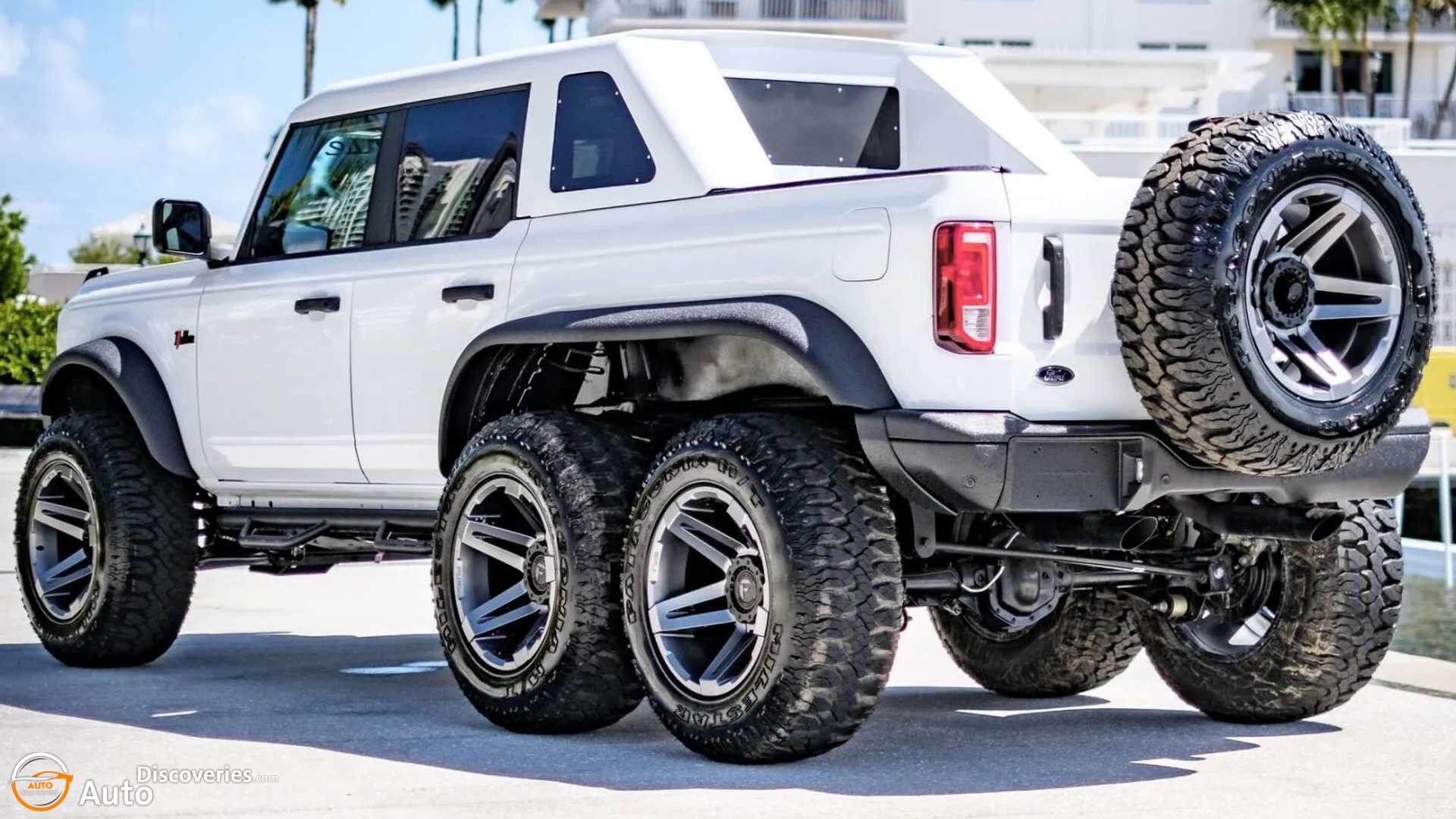 The Bronco Manufacturing rides on rugged, 37-inch Milestar Patagonia M/T tires. The dry mud on the sidewalls in a few of the images tells us that Apocalypse 6×6 is getting some off-road use from this truck.
The reupholstered interior has marine-grade leather in a brown-and-black color scheme.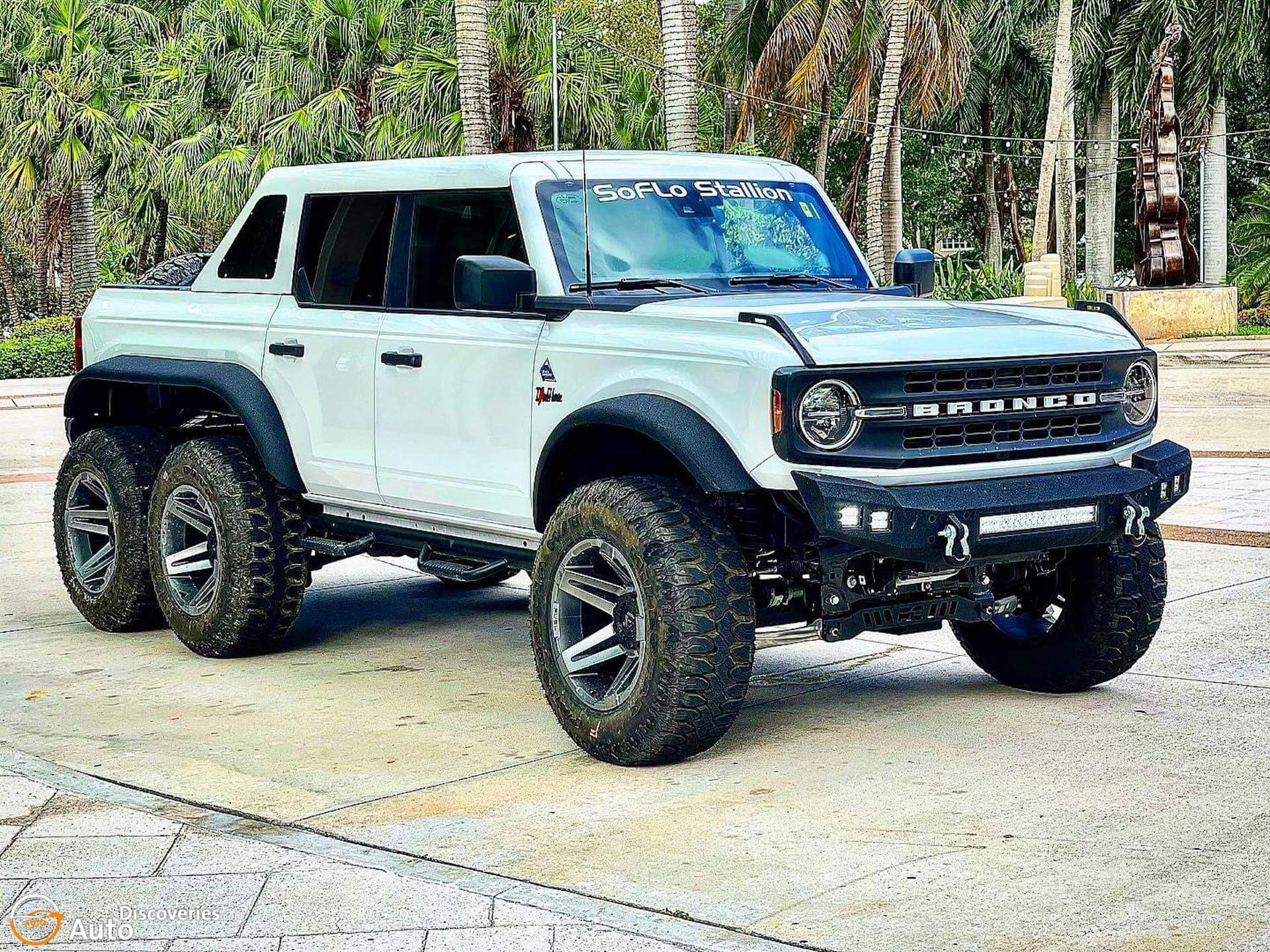 The builds from Apocalypse Manufacturing include the Ram-TRX-based Warlord. For $250,000, buyers get a burly truck with a lifted ride height and a style bar over the bed. Power remains unchanged from a supercharged 6.2-liter V8 making 702 horsepower (534 kilowatts) and 650 pound-feet (881 Newton-meters) of torque.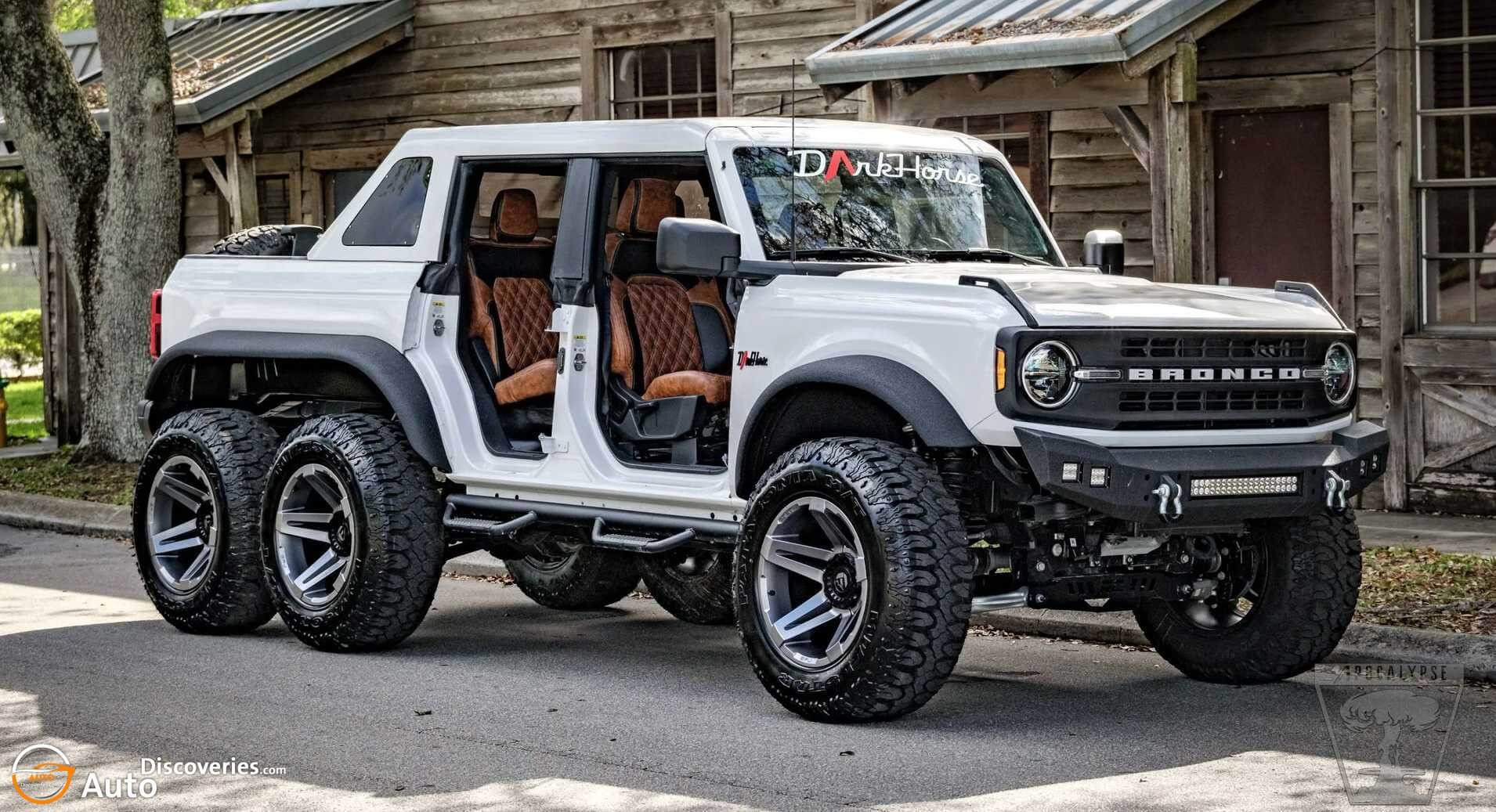 Click Here To See 2025 Alfa Romeo Barchetta Designed By Ugur Sahin, Pure Beauty
Share this