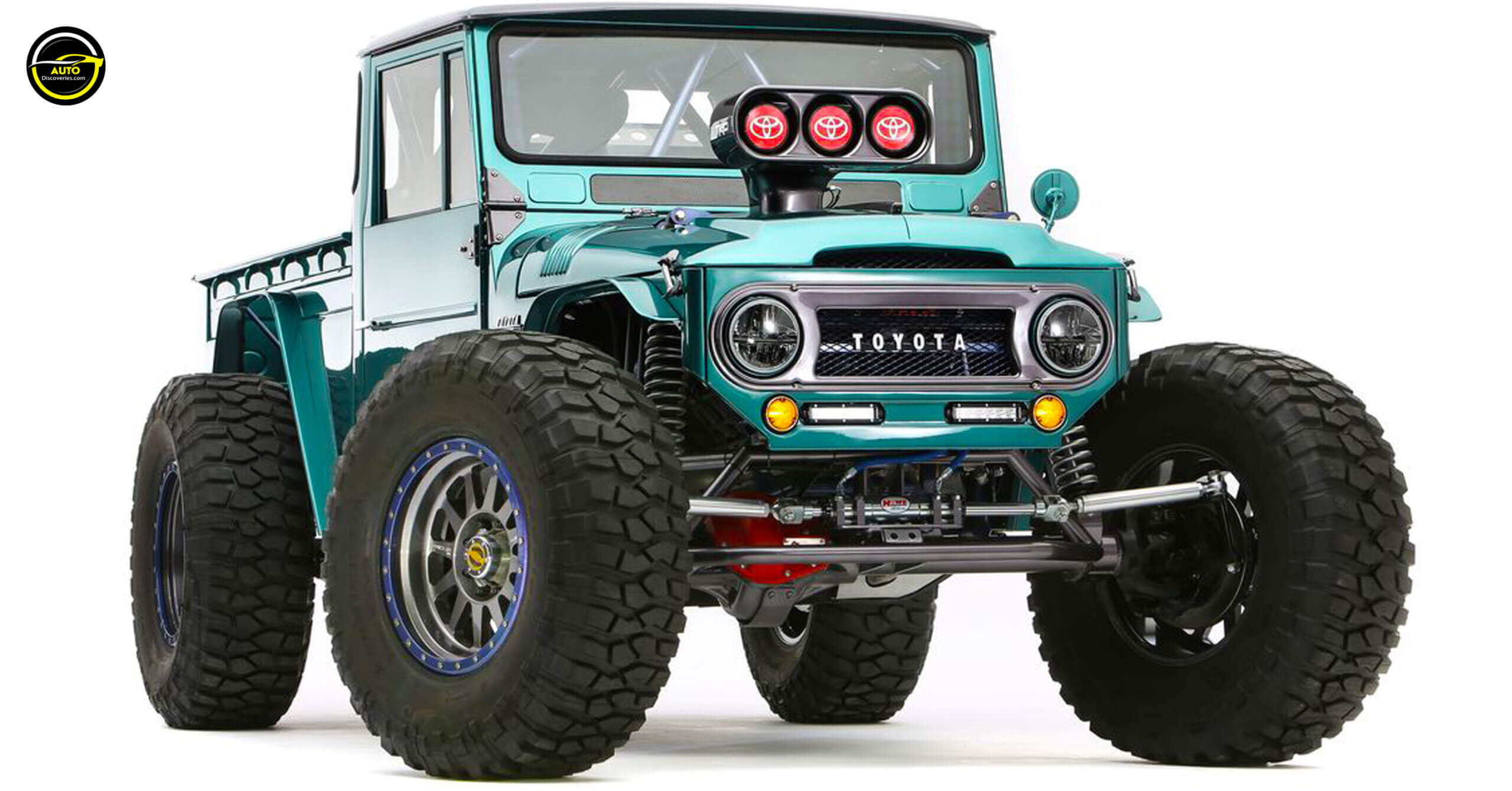 Toyota's FJ Bruiser is a concept truck that pays homage to the 1966 FJ45 pickup truck. The concept features a full tube frame, roll cage, and trailing-arm suspension for off-road capability. It is powered by a 725-hp V-8 engine sourced from a NASCAR Cup car. The truck rides on Method Double Standard beadlock wheels and 42-inch BFGoodrich tires. Additional features include a custom MagnaFlow exhaust system and Tank mode for off-road challenges.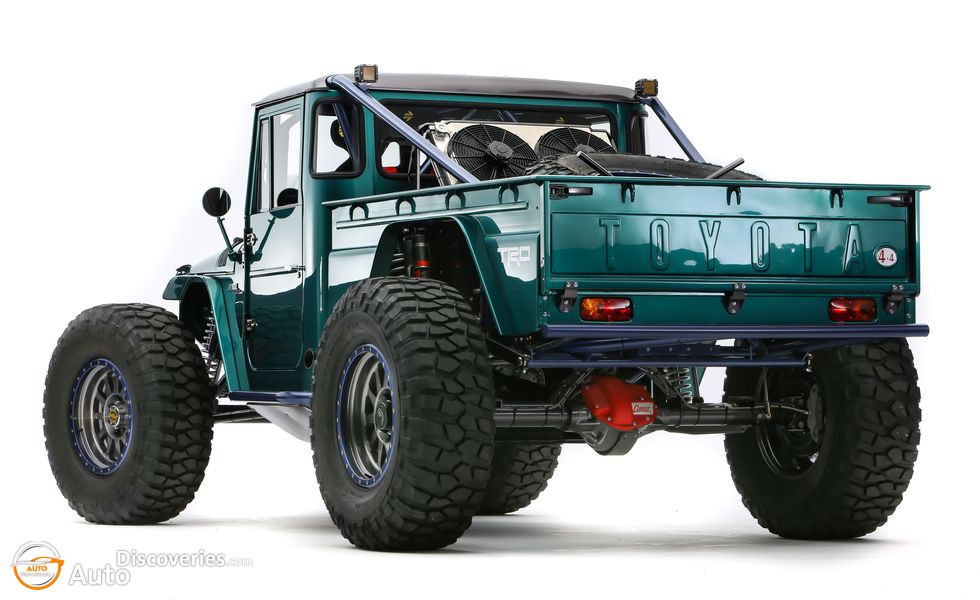 Powerful Modifications and High Performance
The FJ Bruiser has a modified 358-cubic-inch NASCAR Cup Car V-8 engine that produces 725 horsepower. The truck has a three-speed automatic transmission built by Rancho Drivetrain Engineering. It retains the FJ45's solid axle but adds new front and rear differentials and a new transfer case. The gearing setup allows the Bruiser to crawl at 12 mph in the lowest gear and reach speeds of up to 165 mph. For added traction, the truck has a conveyor belt with treading underneath.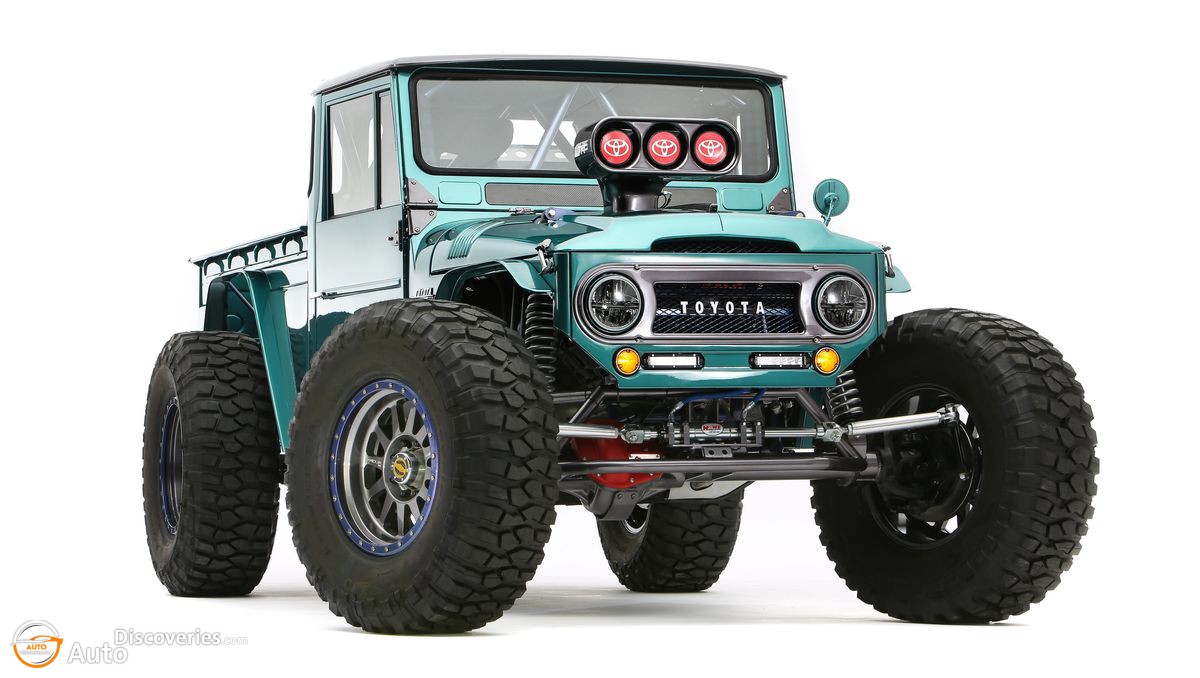 SEMA Show and Toyota's Design Expertise
The FJ Bruiser concept is appearing at the 2023 SEMA show in Las Vegas.
Toyota's Motorsports Garage fabricated a full tube frame and roll cage for the concept.
The team added a full trailing-arm suspension, Method Double Standard wheels, and 42-inch BFGoodrich tires.
The concept truck showcases Toyota's design expertise and commitment to off-road performance.
It is a high-riding, V-8 snarling truck that captures the spirit of the Land Cruiser's roots.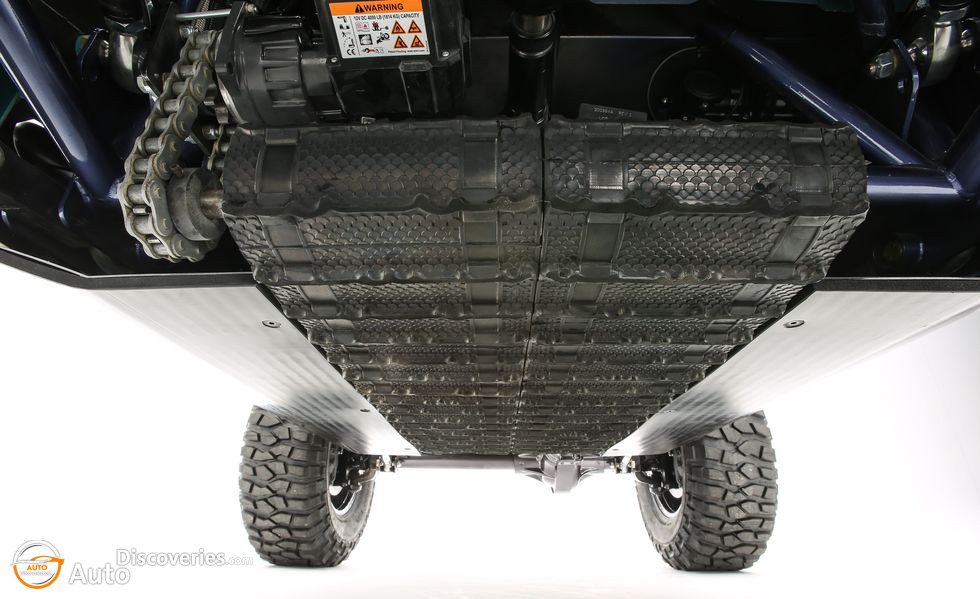 Click Here To See 2024 Mercedes-Maybach Night Series – Unique Two-Tone Maybach in details

Share this