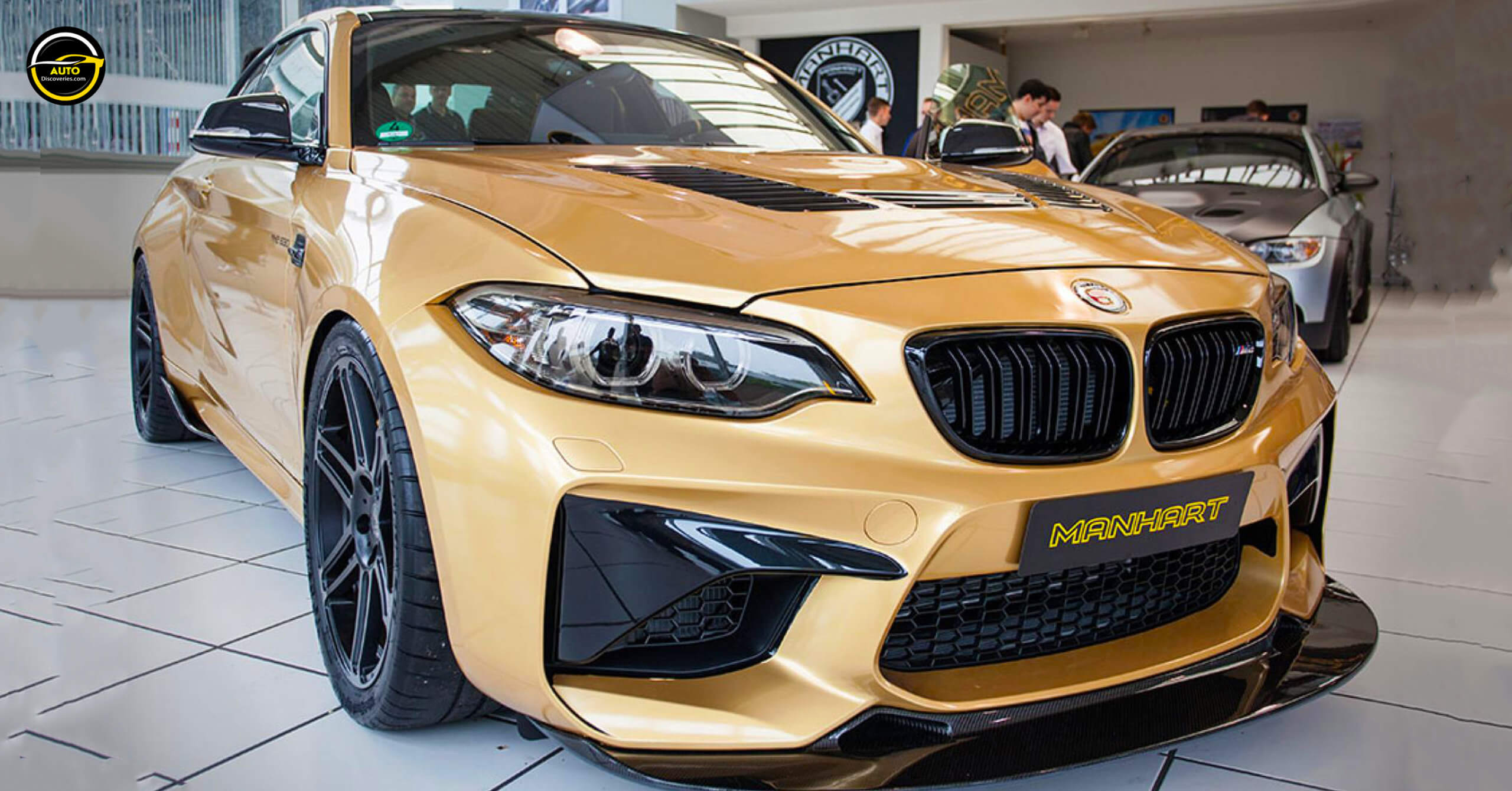 Manhart, in its infinite wisdom, has decided to do something to the BMW M2. In honor of its 30 years in the performance tuning business, the German company decided that no, the quite-fun BMW M2 isn't nearly powerful, nor gold, nor carbon fibre enough for the modern world.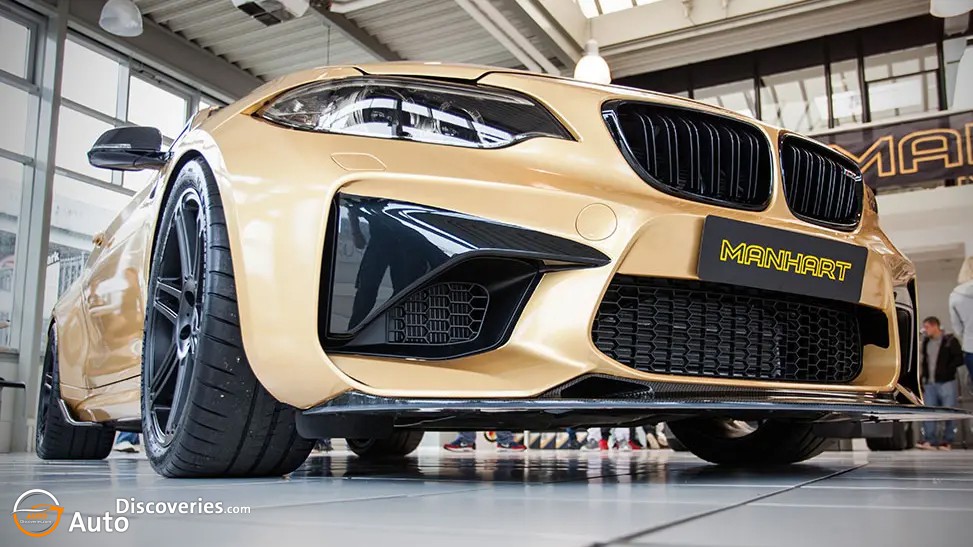 So it's changed things. Step forward to the Manhart MH2 630. Yup, a modified, gold BMW. Ready your finest Austin Powers lines here.
The latter part of that moniker indicates the metric horsepower, which in real money means 621bhp. That's 250bhp over a standard M2; a pumped-up littler car not really wanting for more power.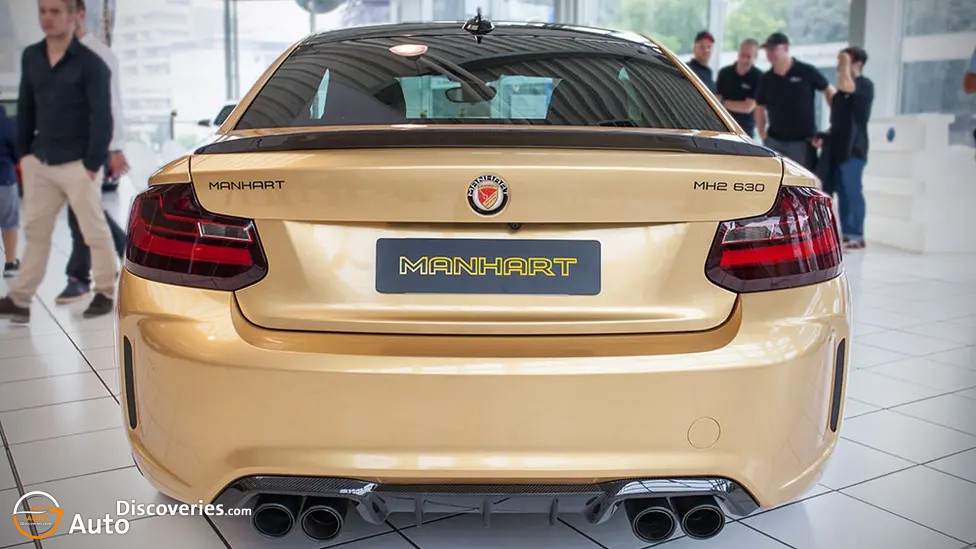 Manhart achieved this by ripping out the M2's 3.0-liter engine – which itself uses the pistons and bearings from the M3/M4 – and fitting the entire Biturbo lump from the BMW M4 proper. Which can provide 425bhp in basic form.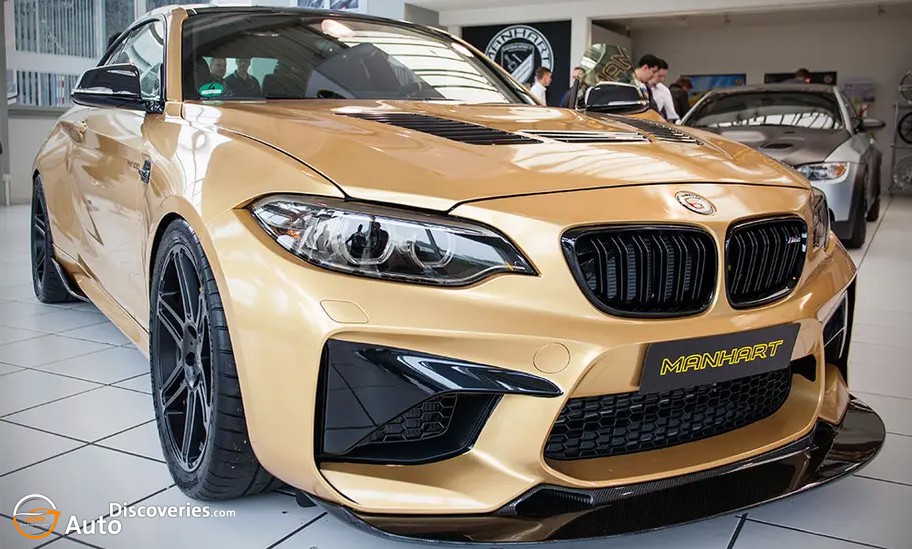 Then came Manhart's own turbos and intercoolers, along with a stainless steel sports exhaust system, big brakes, and carbon fiber goodies. Count 'em: the bonnet, front splitter, diffuser, spoiler, and sills. The inside is treated to Alcantara with gold contrast stitching, an Alcantara steering wheel, Recaro sports seats, and a special display. There are big wheels and tires. And, as you can quite clearly see with your own eyes, there is gold. Everywhere.
Share this