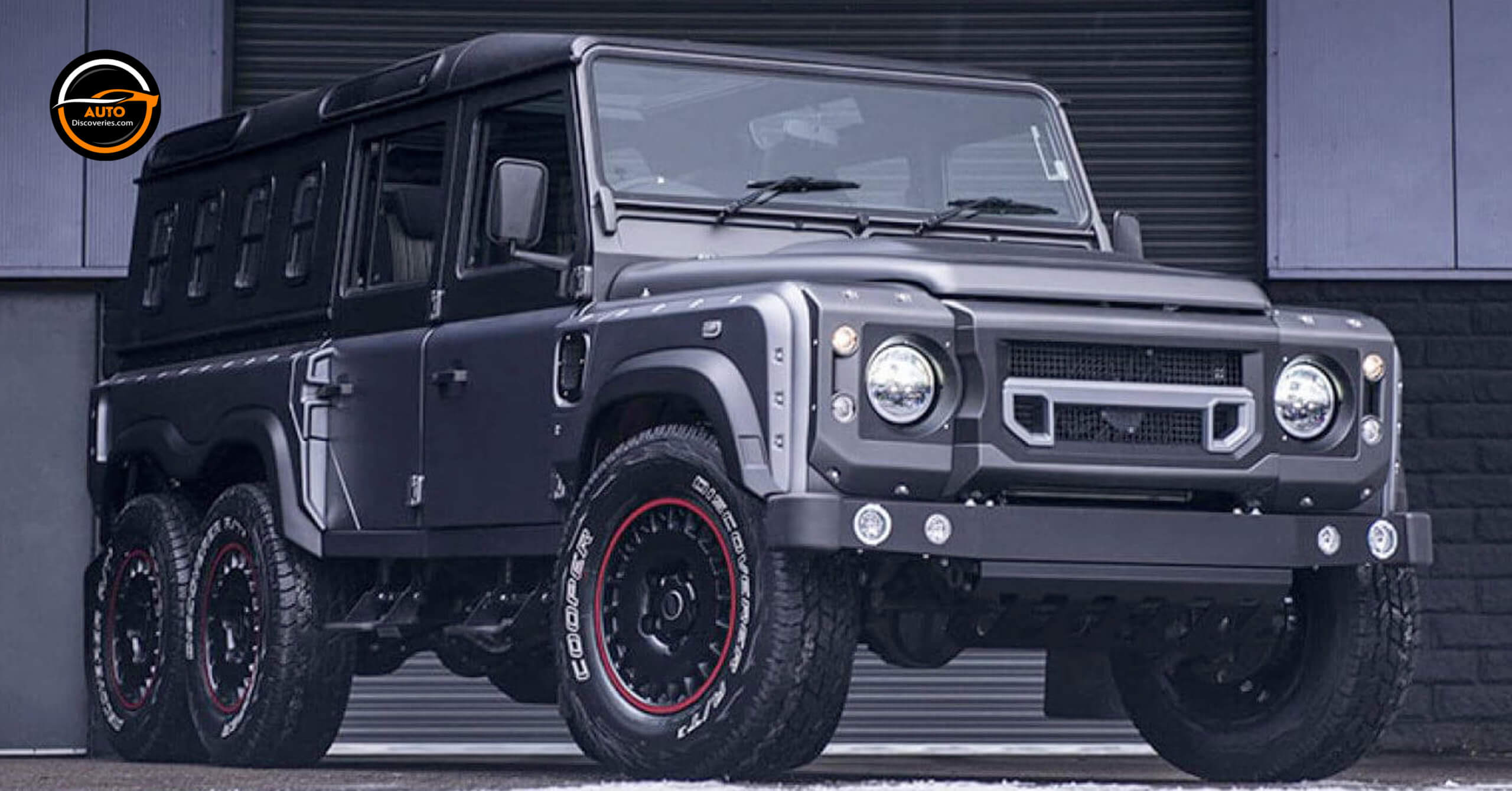 Afzal Kahn and his team of designers, engineers, and craftsmen spent thousands of hours in research and development to create the Civilian 6×6, a unique 9-seater vehicle that celebrates and builds upon the personality of the Land Rover Defender.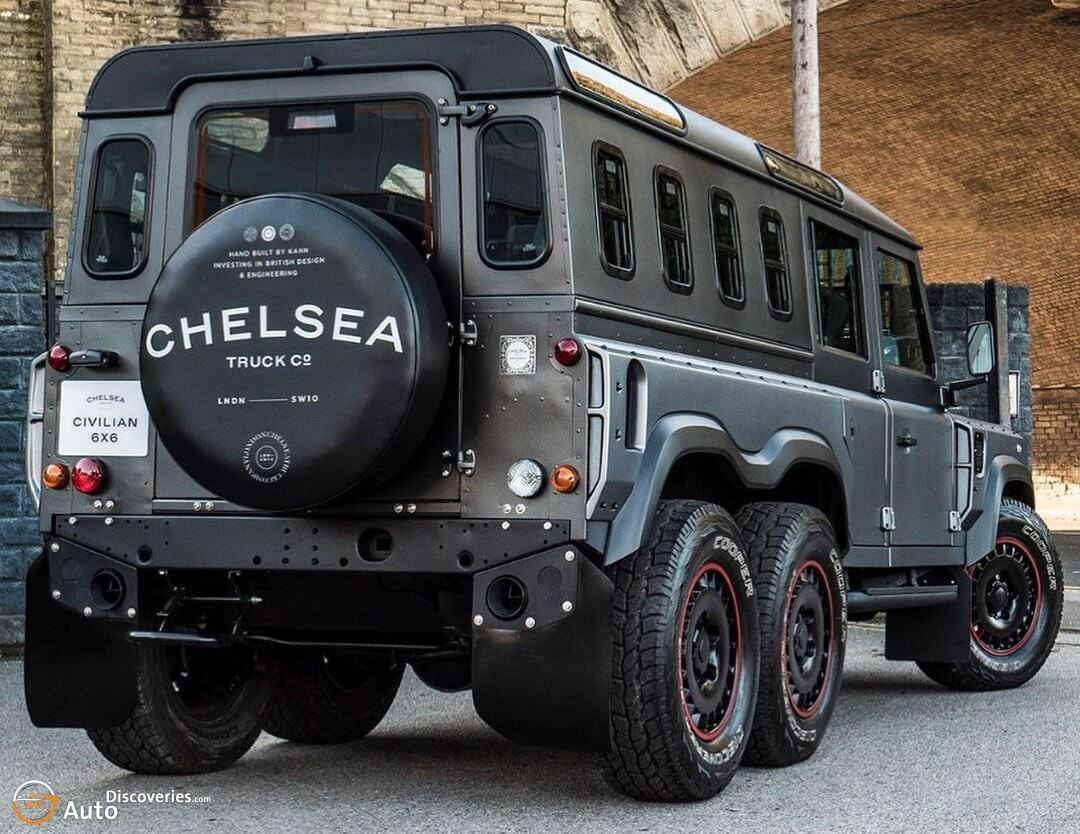 At 880mm longer than a standard Defender, the Civilian 6×6 also features a comprehensive range of mechanical and stylistic upgrades that give it a striking appearance and dramatically enhanced off-road performance.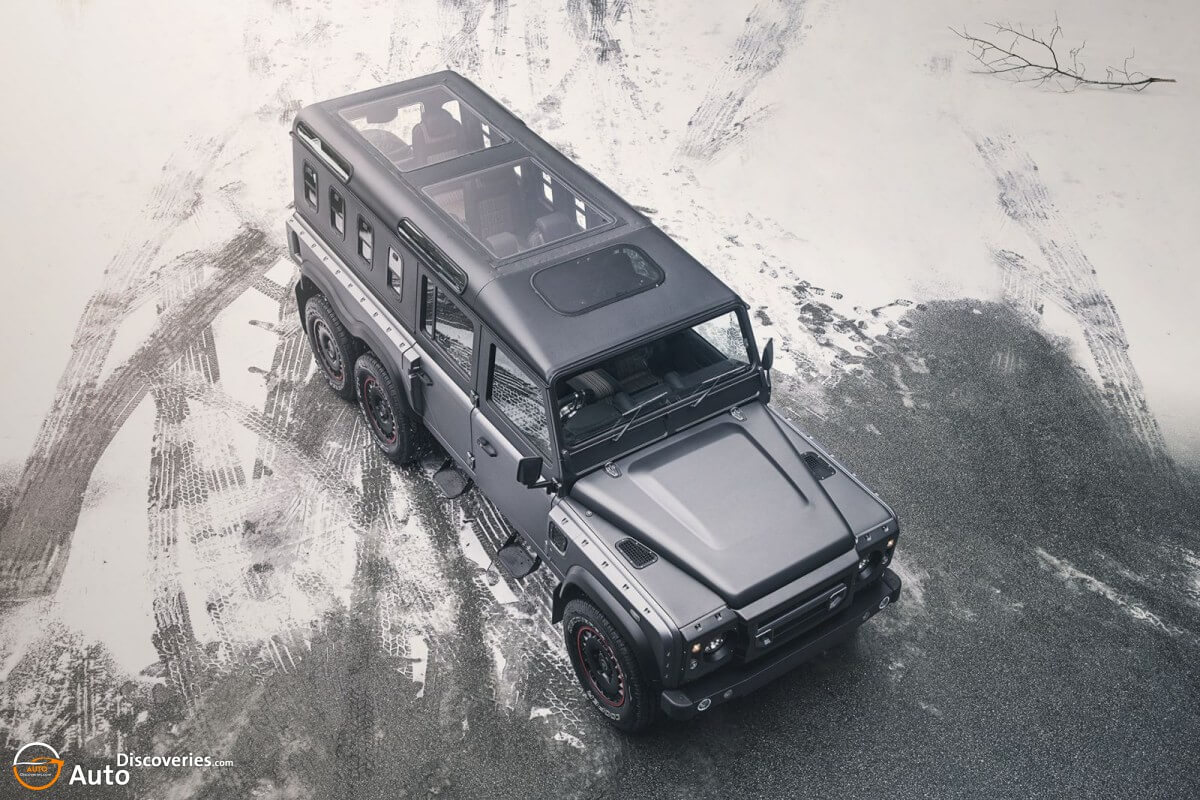 Combining traditional techniques with superb craftsmanship and engineering expertise, Kahn has created an instantly recognizable, aggressive-looking vehicle boasting genuine 6-wheel drive capabilities.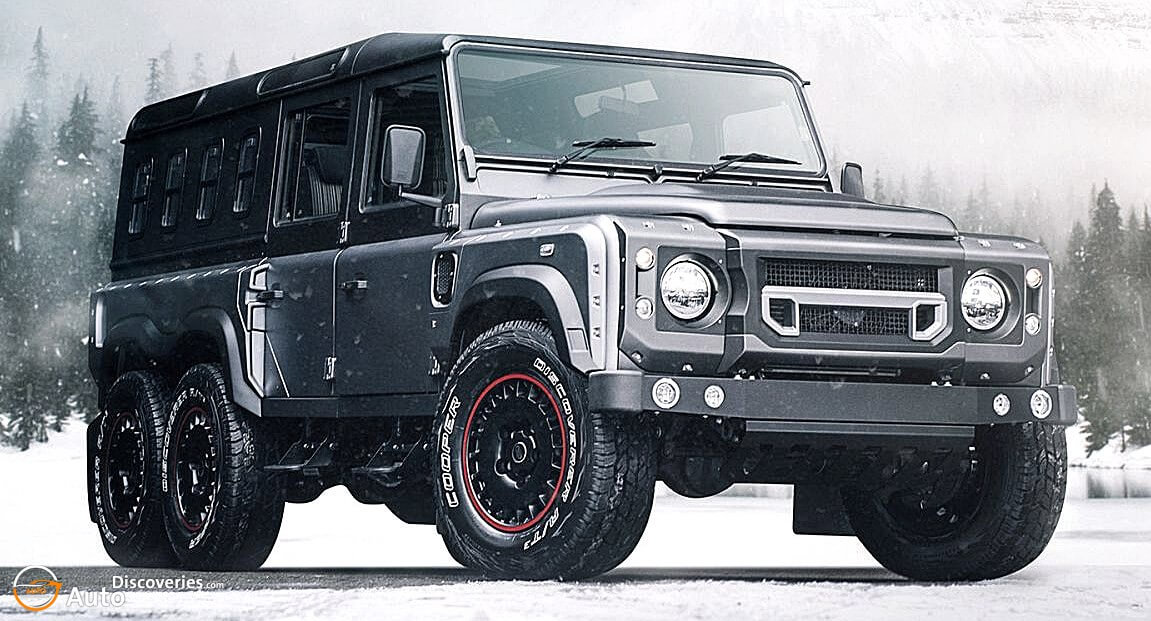 Drawing inspiration from the aesthetics of Kahn's popular Chelsea Truck Company vehicles, the Defender design language has been dialed up with a styling package consisting of 'Volcanic Rock' colored paint, front and rear wide wheel arches, and Kahn's signature X-Lander front grille. Inside the cabin, the vehicle accommodates up to 9 people in a degree of luxury with which Kahn has become synonymous.
Click Here To See Hennessey Velociraptor 10X10 Rendering, MONSTER Truck
Share this