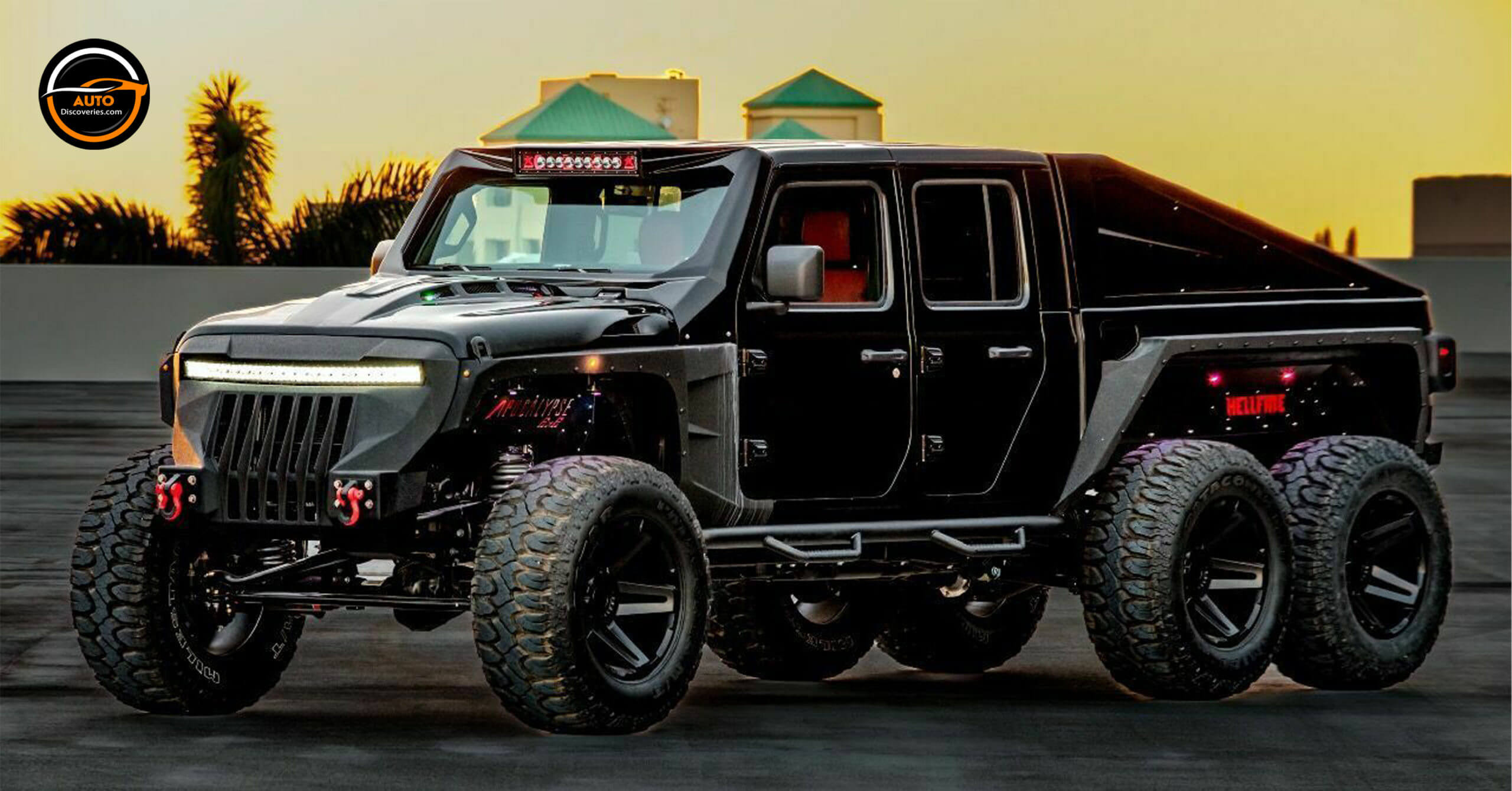 Ever since Mercedes-Benz appeased the sheiks of the desert with the G63 6×6, custom builders cannot keep up with the demand for crazy vehicles. Apocalypse 6×6 obliged and has been quite busy modifying Jeeps and Rams to suit its name and fame. Recently, they went even further, with a unique Apocalypse Hellfire based on the Jeep Gladiator, that was attractive enough to fetch $220,000 on eBay.
Having a custom-built vehicle is costly, but it's sure to tell the world how unique and, why not, wealthy you are. Apocalypse 6×6 has specialized, as its name suggests, in building crazy 6×6 vehicles based on Jeeps and Rams. The Hellfire is based on the Jeep Gladiator and, depending on the engine and features, can cost you anywhere between $155,000 and $200,000.
All are pretty much-standardized builds but it turns out Apocalypse 6×6 can make them more custom than custom, as shown by an example that was sold on eBay. The unique part of this monster truck is the "Oculus Tron" front bumper that they call "Grumper". It integrates a light bar instead of the regular Jepp Gladiator headlights. It's a feature probably inspired by the future Tesla Cybertruck.
Of course, this Hellfire is a worthy vehicle to survive the apocalypse and comes with special features like the bespoke front grille complete with two large red tow hooks. It also features Kevlar coated fenders, side steps, and windshield protectors, as well as a lockable cover to protect the 8-feet steel bed. The interior is covered in marine-grade leather that is weather-resistant, so you don't need to worry about the elements.
According to the eBay listing, this Hellfire comes with the most powerful engine option, the 6.2-liter Hellcat V8 with 720 horsepower. Of course, all six wheels are powered, unlike in other custom builds that feature six wheels but only a four-wheel-drive system.
Click Here To See 2025 Bugatti Spartacus SUV, Hyper-SUV By Sajdin Germond
Share this