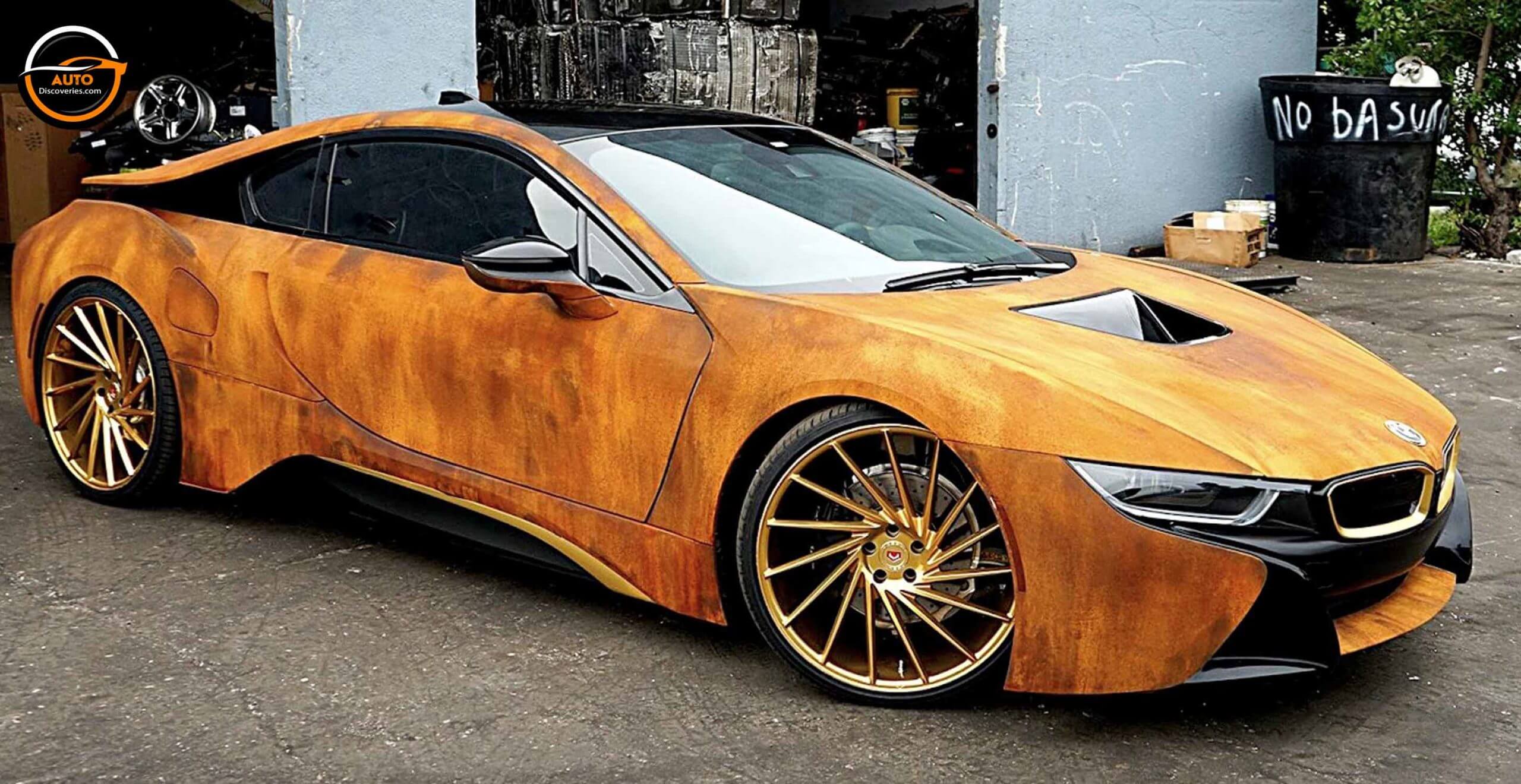 This particular i8 is owned by singer Austin Mahone and has been customized by MetroWrapz to make it look like it's been sitting out in the elements for decades. The rust effect goes beyond those we've previously seen and turns the sports car into an orange and brown masterpiece, or disaster, depending on your opinion.
While we'd feel rather obnoxious and self-conscious driving around an i8 that looks like this, the rust effect has at least been complemented by a bright set of gold wheels from Vossen Wheels.
Click Here To See Range Rover Vogue Fitted With Barugzai Wide Arch BISON Bodykit!
Share this