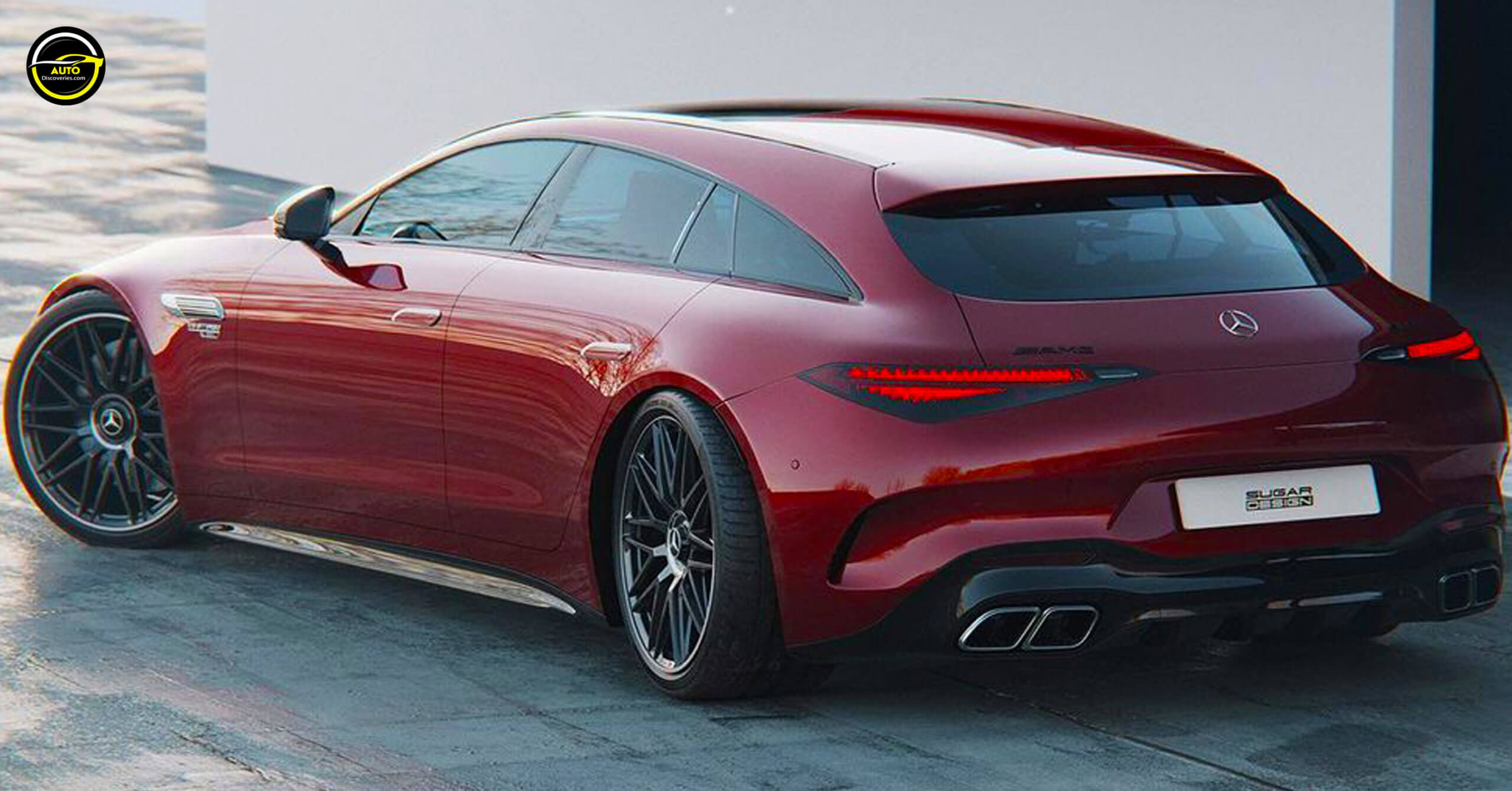 Mercedes sent the CLS Shooting Brake to the cars' Valhalla, but the CLA with the same body style lives on. What if another sleek yet practical model would show up in their portfolio in the shape of the Mercedes-AMG SL 63 Shooting Brake?
This would come to fill the empty space the CLS Shooting Brake left. As impossible as it may seem to turn a convertible into a station wagon with a sloping roofline, a digital artist has already done it.
Sugardesign_1 posted the result of his imaginative adventure on his Instagram account as part of his "Touring the World" series. He is not actually traveling the world. But he is turning models, regardless of their original body shape, into touring models. So the SL convertible, now officially part of the AMG lineup, has become one of them.
He paved the way for his new "baby" with a teaser, the kind the sports carmaker would release ahead of revealing a new model.  And then there it was. A practical yet quite fashionable Mercedes-AMG, both in blue and burgundy.
As you can imagine even before taking a look at the renders, the SL grew a pair of doors plus a boot door and, of course, B- and C-pillars. The car keeps the slim headlights flanking the Panamericana radiator grille with chrome vertical slats. It rides very close to the tarmac, with multispoke wheels in an elegant finish being the connection with it. Flush door handles, a sloping roof, and a very tilted rear window round up the car. With all the cameras and sensors onboard, visibility is so overrated, isn't it?
The rear reminds us of the Porsche Panamera Sport Tourismo. Or those who dare more would even think of Ferrari's GTC4 Lusso. But the Italians settled for only a pair of doors.
The renders show the Mercedes-AMG SL 63 Shooting Brake sporting the rear steering, with the wheels on the front axle turning left, while the ones at the rear face are right.
The fashionable convertible will probably never turn that practical. But that won't stop digital artists from pressing buttons on their keyboards and mouse-clicking around their screens.
Share this