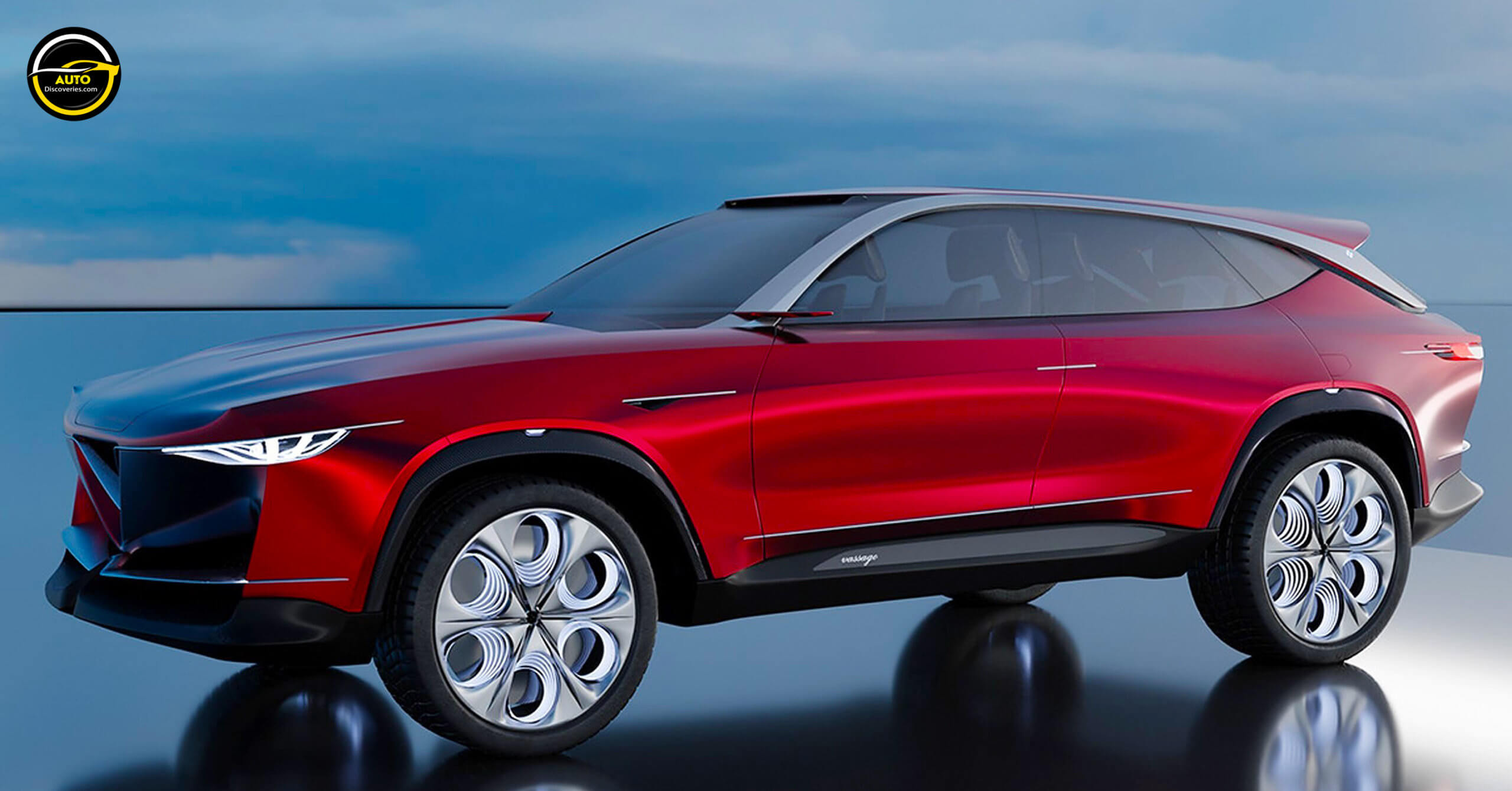 This Alfa Romeo SUV has been brought to life by automotive designer Hao Hu who is a student of California's ArtCenter College of Design. Dubbed the Vassago, it was created as a project to sit above the Stelvio in the Alfa Romeo SUV range and has been designed around an all-electric powertrain.
The SUV measures 4,860 mm long (191.3 inches), approximately the same as a BMW X6, but has a slightly shorter wheelbase of 2,840 mm (111.8 inches). Making the SUV look bigger than it actually is are long front and rear overhangs, while the flowing roofline adds to the model's sportiness.
Found at the front of the Vassago are small headlights with complex LED light signatures. There is also a modernized version of Alfa Romeo's iconic Trefoil front grille. Hao Hu has also designed the SUV with black lower body panels, while also slotting on a set of large wheels with a modern interpretation of Alfa Romeo's classic spoke design.
The side profile of the Vassago is particularly striking due to the hidden door handles and no B-pillars as it features suicide rear doors. As for the rear, it sports a large spoiler stretching off from the roof, LED taillights, a light bar, and a split rear window. The SUV also features a huge panoramic glass roof.
With the Stelvio not selling in big numbers despite being a very competent SUV, Alfa Romeo is banking on the upcoming Tonale to bring much more buyers to the brand. Despite its premium competitors offering big SUVs, and turning into electrification, it would make sense for Alfa to launch a rival to the likes of the BMW iX like the Vassago but, so far, there's no indication that it plans to do so.
Click Here To See New Alfa Romeo TZ3 Designed By Norihiki Harada
Share this