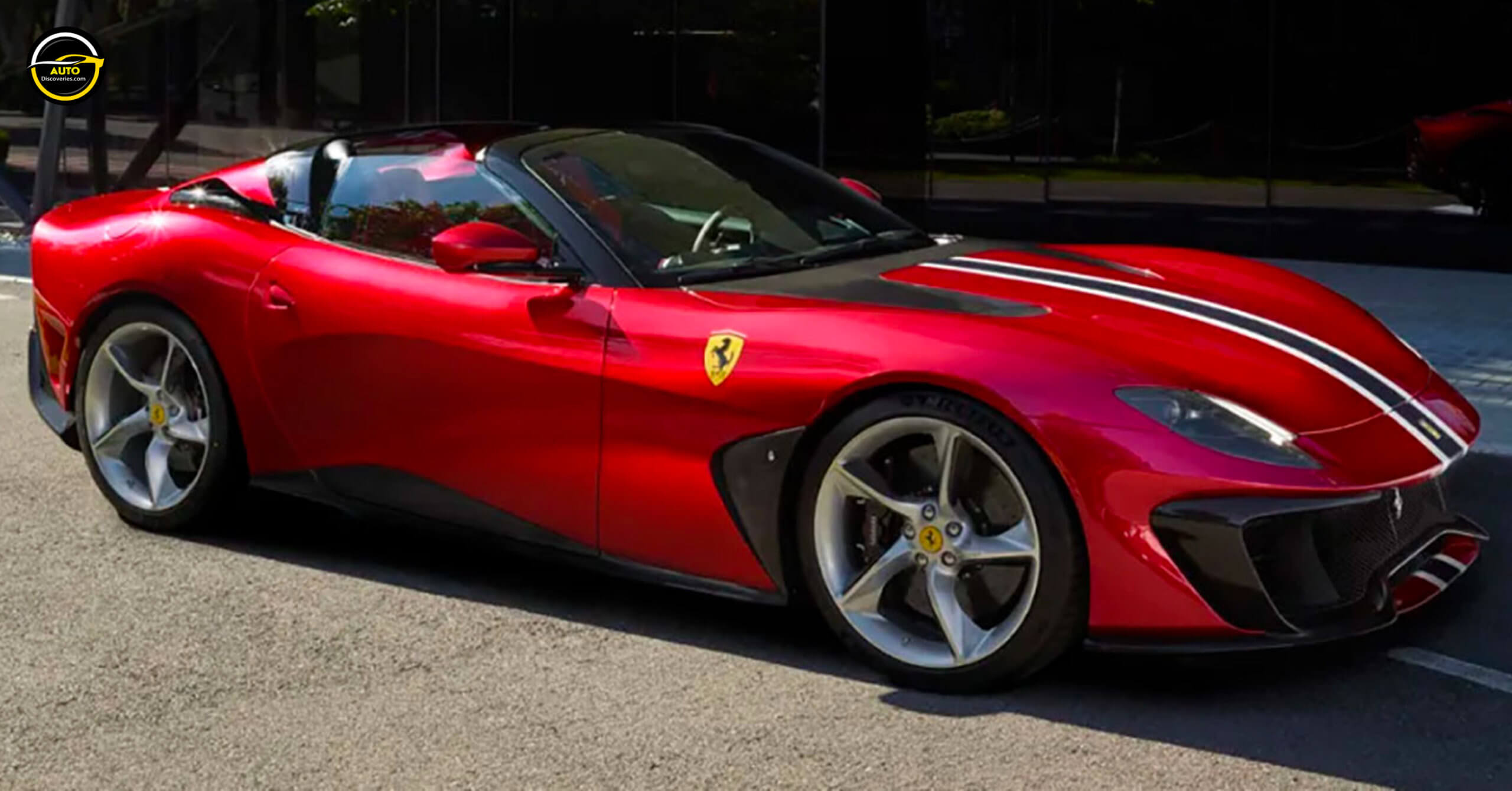 Ferrari has revealed its latest one-off creation, a front-engined V12 spider created to the specifications of a customer from Taiwan.
Designed by the Flavio Manzoni-headed Ferrari Styling Centre, the SP51 is based on the 812 GTS, taking on its layout, chassis, and engine and offering a "successful roadster take on Maranello's first front-engined V12 spider in 50 years."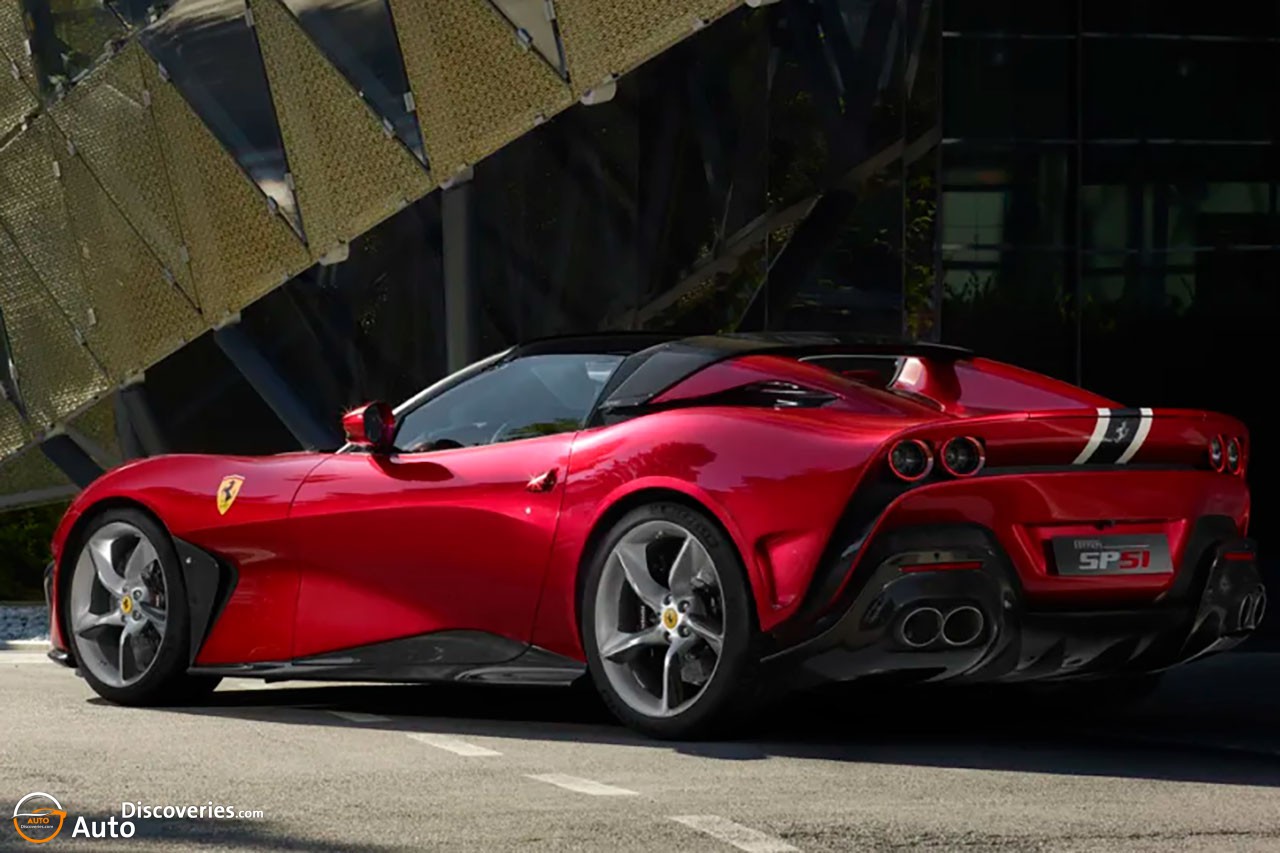 The complete absence of a roof – the 812 GTS features a retractable hard top – meaning the car's aerodynamics required fine-tuning using computer simulations, wind tunnels, and testing to ensure comfort and acoustics in the cabin.
Bare carbon fiber is used extensively in the cabin and on the exterior, sitting alongside three-layer Rosso Passionale paint – a color developed specifically for the SP51 – and a blue and white livery inspired by "a legendary 1955 Ferrari 410 S."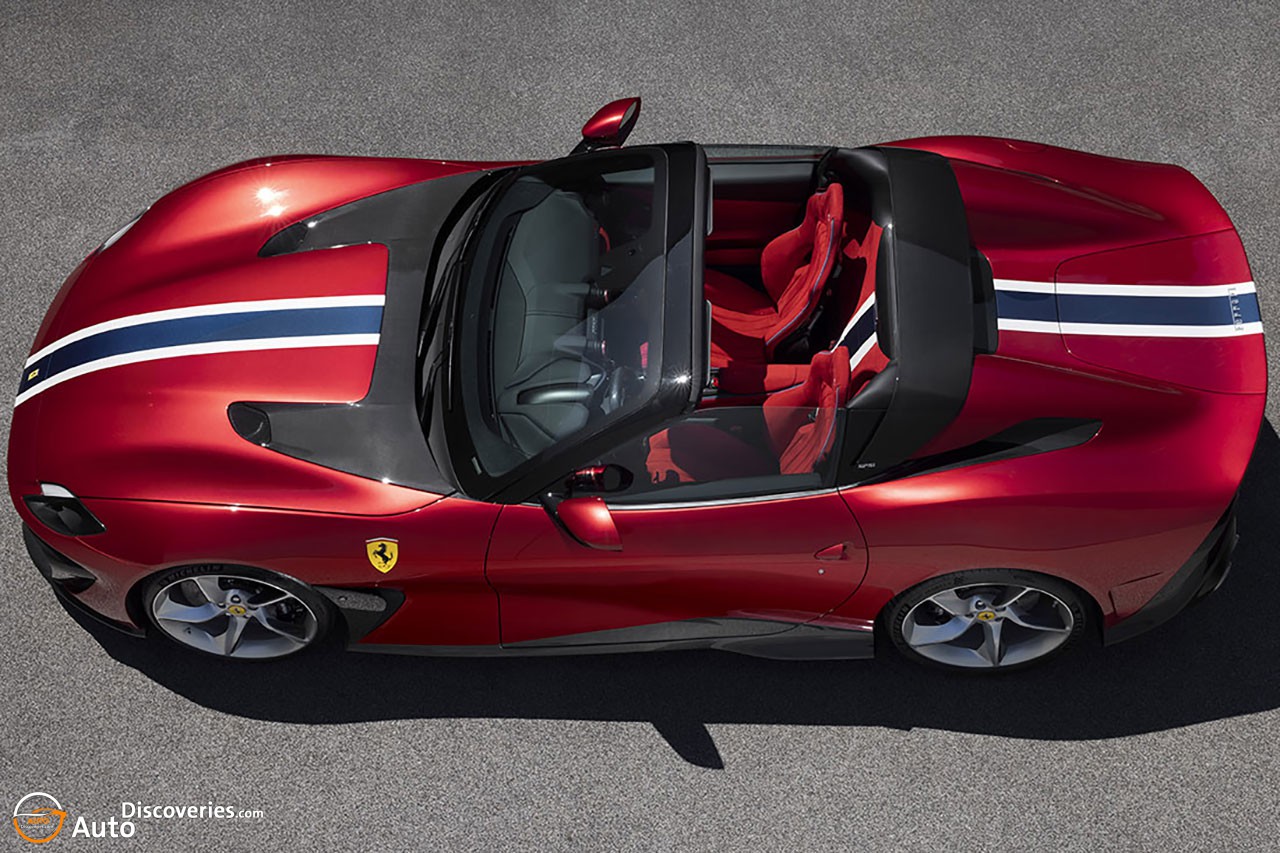 Also specific to the design are the highlights and diamond-cut wheels with carbon fiber wing profile spokes while the car uses the same 6.5-liter, 789bhp V12 engine that powers the 812 GTS.
The client, described by Ferrari as "one of our leading collectors" was involved "every step of the way" in the crafting of the cabin, which takes on the same Rosso Passionale shade of red – here in Alcantara – and also sees the blue and white livery stripe continue through the interior.
Share this