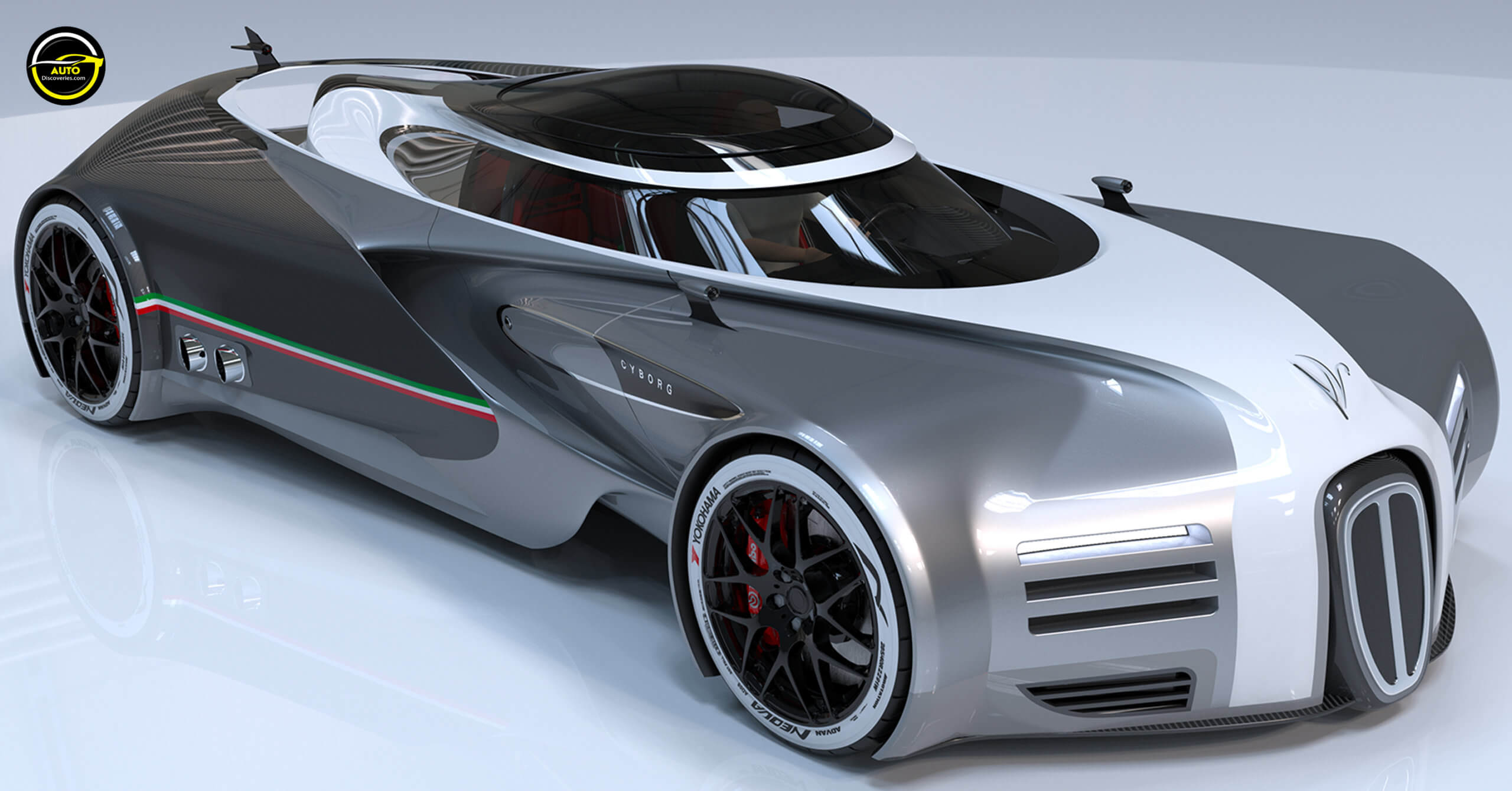 A concept of a hypercar destined to set fire to the track.
The robust construction and intimidating front section of the car are comparable to a super bodybuilder in his prime.
The Lazzarini Design Studio is the epitome of perfection and futuristic designs that will make way for transportation, architecture, and aerospace. Founder Pierpaolo Lazzarini has created a niche for his brand in the design space, and his automotive creations are an inspiration, to say the least. Along with extravagant yacht and boat designs, the design studio wants to change the future scenario of shifting in style, with equally impressive automotive creations.
The Cyborg with seagull wings is a good example of this radical thinking that will mold the element of ridiculous style and power to four-wheeled beasts in a decade. Machines capable of reaching vertigo speeds while driven by an electric motor.
All of this without giving up his spunky temper, capable of intimidating any other hypercar on the road. A form is comparable to a heavyweight fighter. Lazzarini Design seems to have taken inspiration from the acclaimed Bugatti Chiron front section, with a fluid contoured shape well complemented by the fine set of LED headlights.
From the sides and rear section, it emits the peculiar vibration of the Bugatti Bolide hypercar. The design studio refers to this creation as half-human, half-machine, which fits the analogy perfectly. The Cyborg is actually a racing machine built for the future – one you'd keep staring at every time it passed you on the road. The future is really exciting if the Lazzarini Design Studio concept is realized!
Click Here To See Audi e-tron Spyder TDI – Wild Sports Car With Diesel Hybrid Drive
Share this