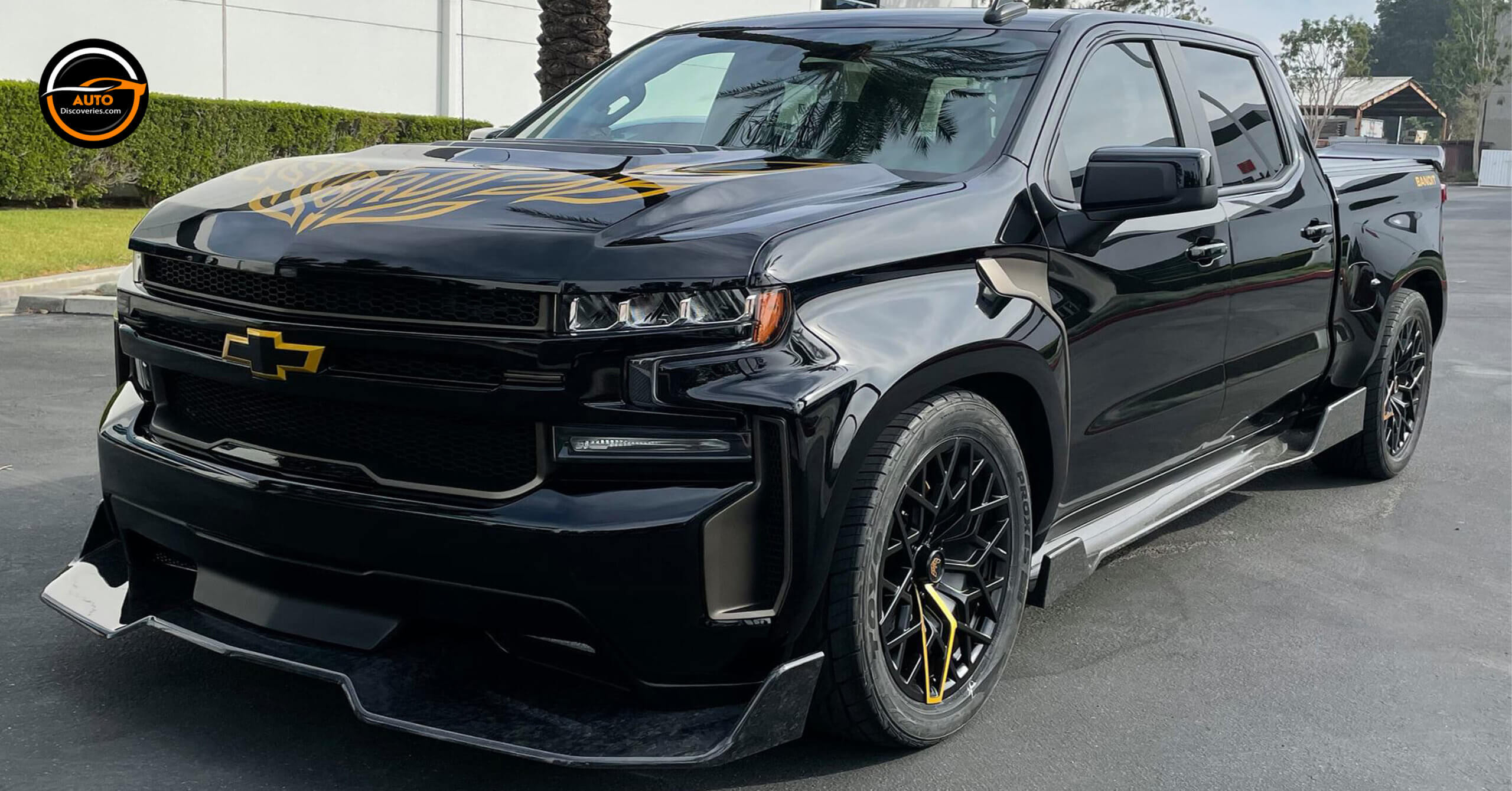 Visually, the Legendary Concepts machine sets itself apart from a stock Silverado with a wide-arch body kit that includes new fenders, grille, and bespoke 22-inch basket-weave style wheels wrapped with Toyo Proxes ST III rubber.
Gold highlights on the grille and bumper contrast with the black paint, but the real highlight is the hand-painted hood wreath featuring the letters "BR" set in front of an arrow representing Reynolds' college football alma mater.
Under that hood is a blueprinted 5.3-liter V8 with a Magnaflow exhaust system that makes 707 hp and 641 lb-ft with the help of a Magnuson DI supercharger, which compares favorably with the puny 200 hp a new Firebird Trans Am squeaked out back in '77.
"We're bringing it full circle," said Jon Anderson, President of Legendary Concepts. "Burt really started this project back in 2016, and we've taken it to the next level with the new truck."
The actors' niece thinks he would have approved. "Burt would have loved seeing this come together," said Nancy Hess, who also happens to be his executor. "He loved cars, especially cars with personality, and I think we have encapsulated all the right aspects of Burt's character in this truck."
There's no word on pricing but Legendary Concepts is taking orders now and plans to begin delivery of the first trucks in January 2022.
Share this