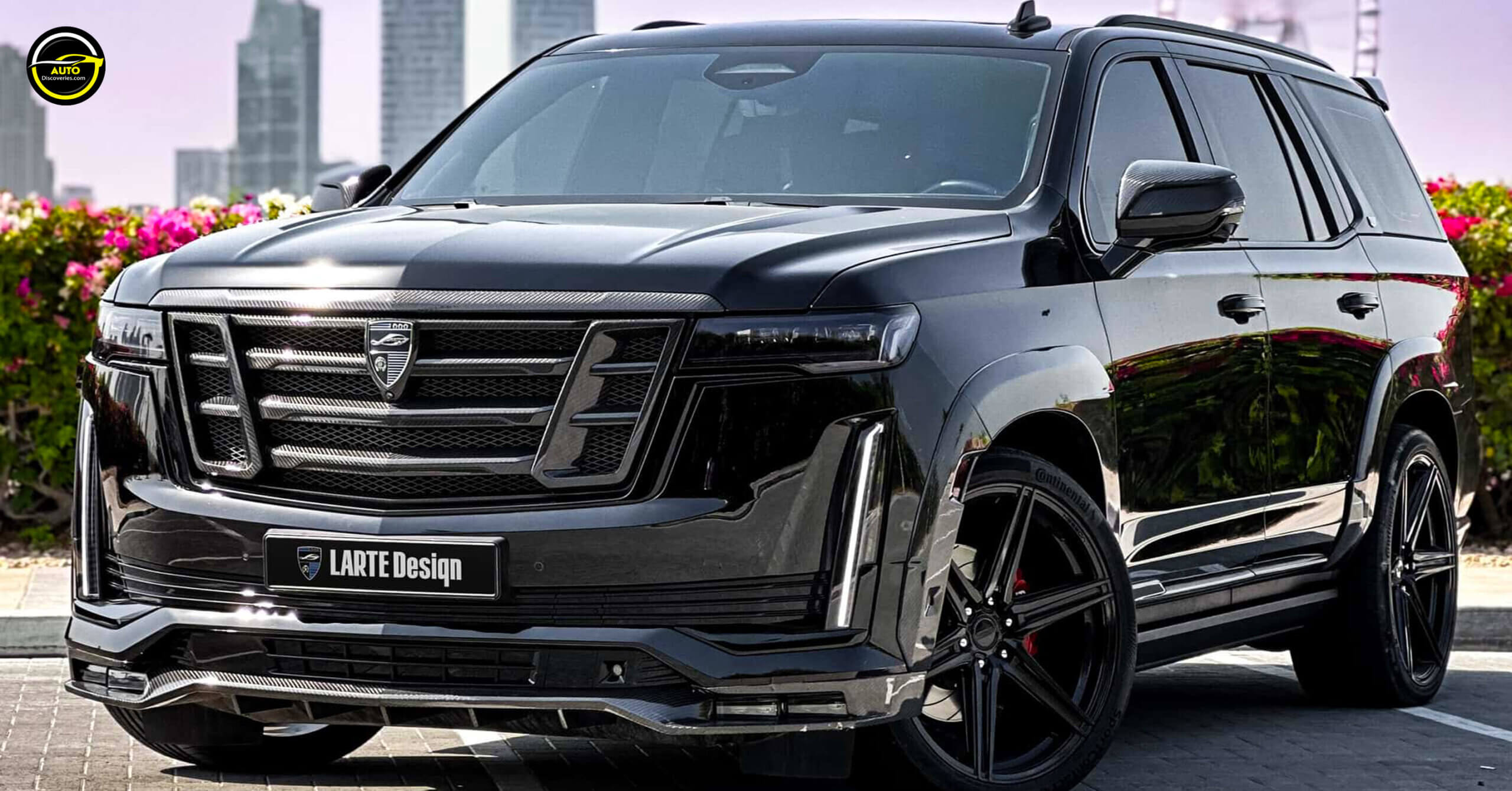 Larte Design introduces the Esthete kit for the current generation Cadillac Escalade to make a bolder statement. The kit includes a modified hood, distinctive radiator grille with LED panels, wheel arch extensions, rear diffuser, exhaust tips, roof spoiler, carbon moldings, and 24-inch forged wheels. It's available for both standard-length Escalade and Escalade ESV from the 2021 model year onward.
Two kit material options: composite based on basalt fiber starting at $27,400 or premium carbon version for around $39,200.
Owners of the Escalade V-Sport with the 6.2-liter supercharged V8 can opt for a specialized Esthete tuning kit. Larte Design is headquartered in Germany with a California office and offers body kits for various high-end vehicles. The current generation Cadillac Escalade, introduced in 2021, remains the automaker's most popular model, with features like GM's Super Cruise and a 682 horsepower 6.2-liter supercharged V8 engine. An all-electric Escalade IQ is set to debut in 2025.
Click Here To See Lamborghini Urus V8 by MANSORY – 960NM TORQUE BEAST!
Share this