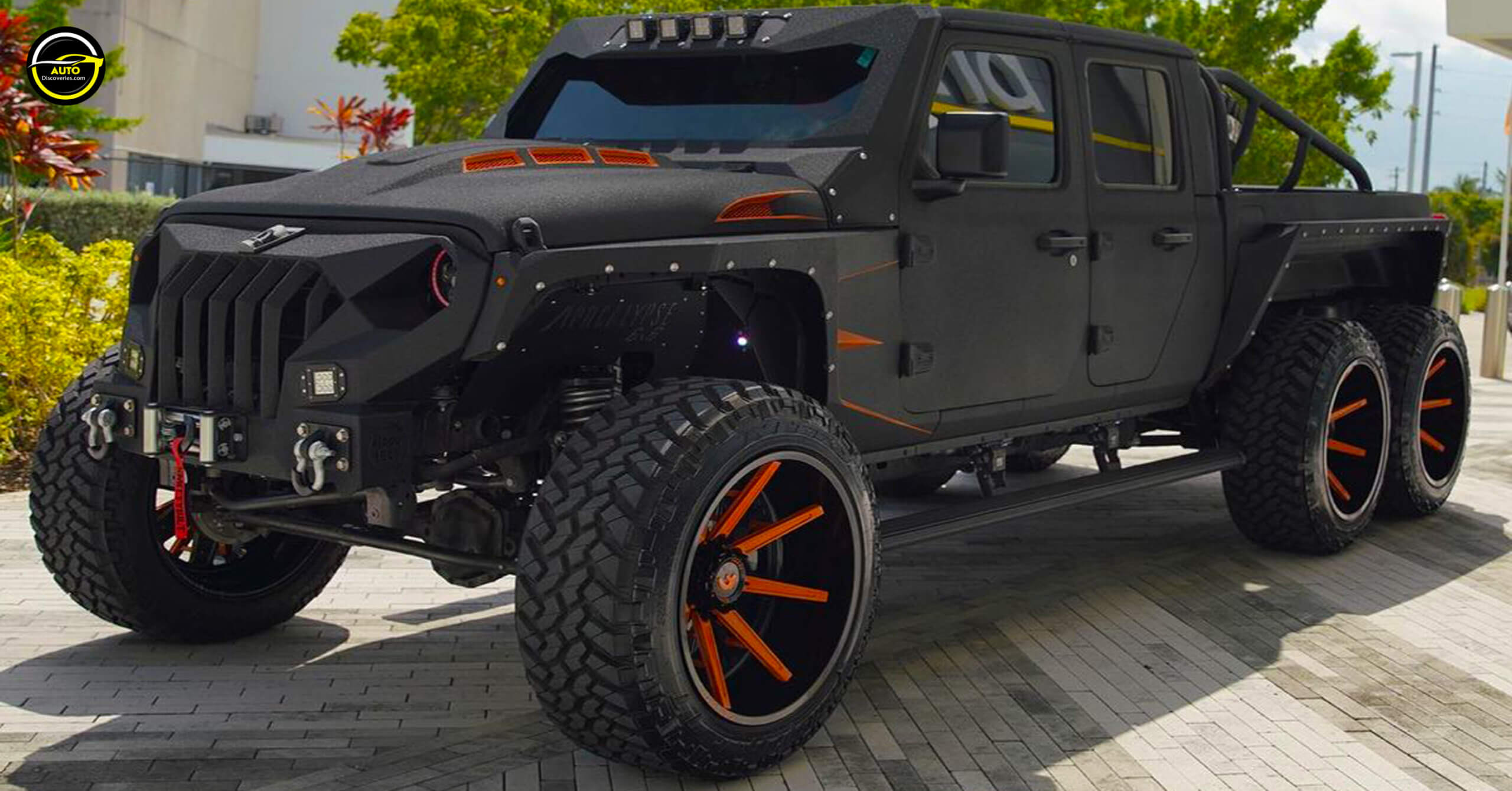 Introducing the Apocalypse Sinister 6 6×6 – a true monster truck that is ready to dominate any terrain it encounters. With its powerful 707HP Hellcat engine from Officialmopar, this beast is equipped to conquer the off-road with ease.
What sets the Sinister 6 apart from other monster trucks is its striking appearance. Sitting atop six Forgiato custom orange wheels, it demands attention wherever it goes. Its exterior is not only eye-catching but also built to withstand the toughest challenges, thanks to its kevlar coating.
Step inside and you'll be greeted by a weather-resistant leather interior, ensuring comfort and durability even in the harshest conditions. The Sinister 6 is not just a powerhouse on wheels; it's a statement of style and strength.
Whether you're looking for an adrenaline-fueled off-road adventure or simply want to make a bold statement on the streets, the Apocalypse Sinister 6 is your ultimate choice. Get ready to witness this monstrous machine as it takes on any vehicle that dares to stand in its way.
Click Here To See The Ferrari FF Is A $100,000 Family Car Bargain
Share this