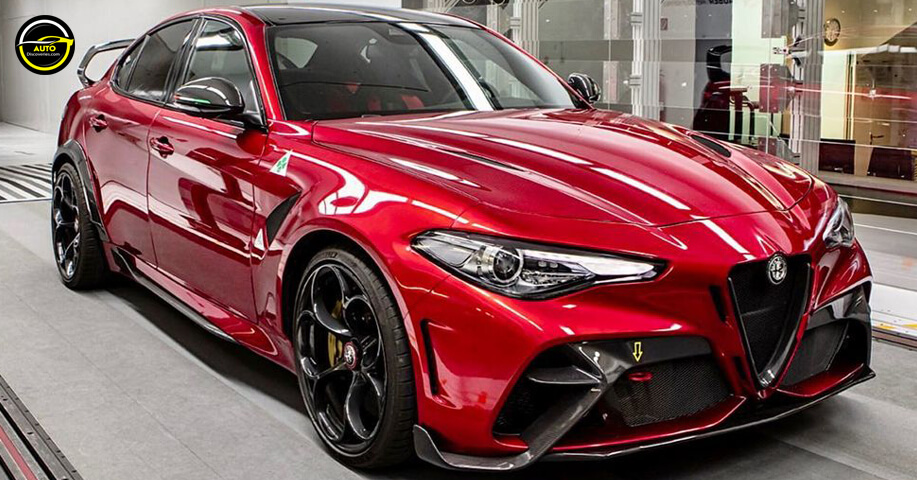 Sauber Engineering is bringing the know-how and experience of five decades of motorsport to the road with the Alfa Romeo Giulia GTA and its extreme version GTAm.
Sauber's expertise was focused on parts with the highest aerodynamic impact, such as the new front bumper and active front splitter, which can be extended for use on the track by up to 40mm on the GTAm, the side skirts, the diffuser, the GTA's spoiler and the GTAm's aerowing, adjustable to four positions.

The technical collaboration between Sauber Engineering and Alfa Romeo meant the expertise and facilities of the Swiss company, including one of the most advanced wind tunnels in Europe, played an active role in creating a road car with the soul of a racer. Courtesy of the manually adjustable front splitter and rear aerowing, the Giulia GTAm can adapt its aerodynamic performance to any kind of track, precisely following the requests and preferences of its driver.

The GTA and GTAm also benefit from a special new air extractor capable of increasing the car's ground effect, thus guaranteeing excellent road holding at high speeds. More specifically, the Giulia GTAm is able to develop double the pressure compared to the Giulia GTA, and a triple increase compared to the Giulia Quadrifoglio, a highly significant figure that testifies to the great work done by the Alfa Romeo and Sauber technicians.
The Alfa Romeo Racing formers, Antonio Giovinazzi, and Kimi Räikkönen, played an active role in the development of the Giulia GTA and GTAm, taking part in track testing sessions, during which they provided invaluable indications to the Alfa Romeo engineers, in particular in relation to the car's aerodynamic performance and handling.
Share this