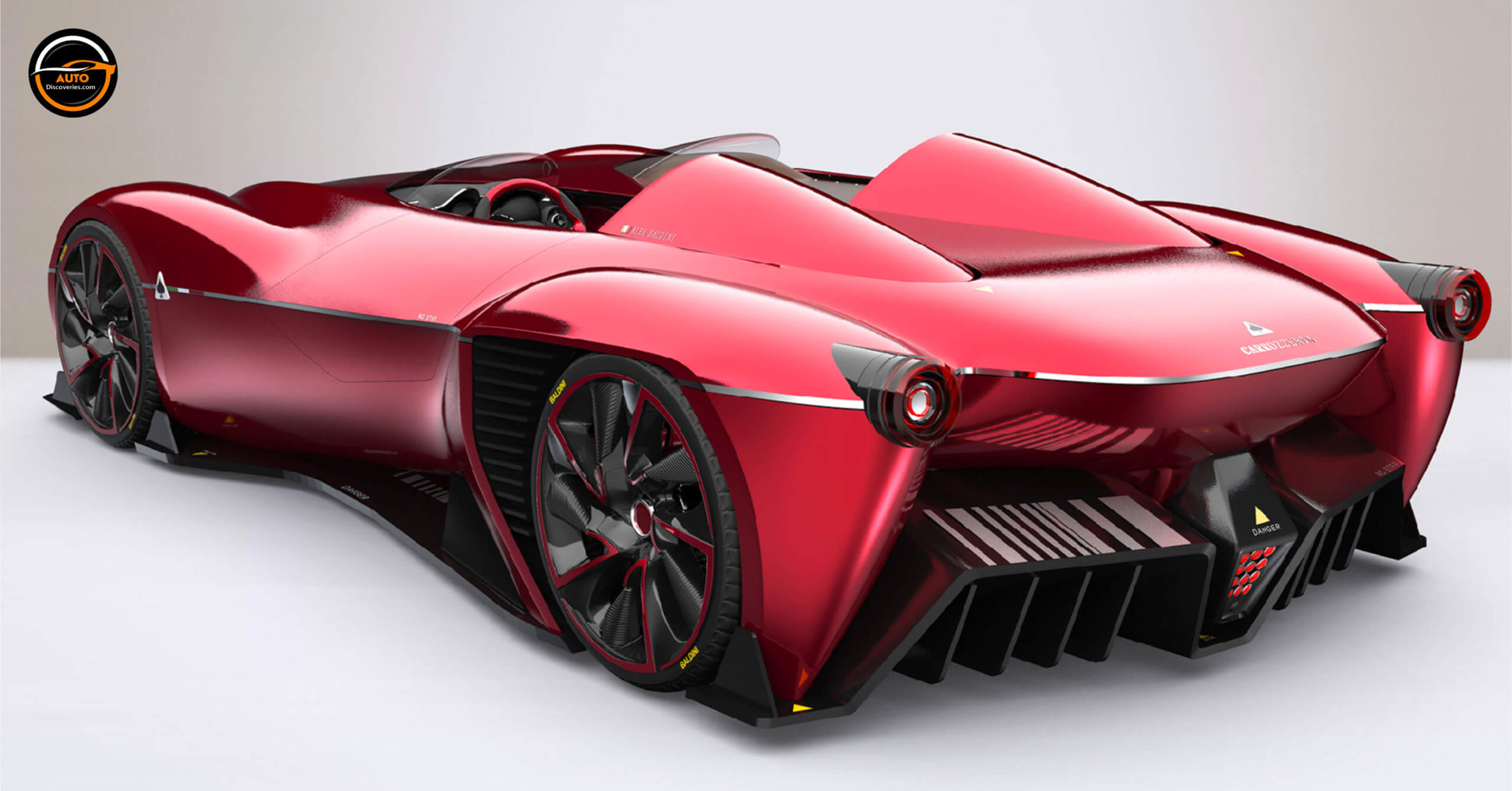 Alfa Romeo has consistently produced some of the industry's most beautiful cars throughout the decades. Even today, the Italian marque has some great lookers in its range, none more so than the sensual Giulia sports sedan.

Inevitably inspired by the marque's passion for styling and its Disco Volante from a few years ago, noted designer Alexander Imnadze Baldini has decided to imagine what the ultimate performance car with the cloverleaf badge could look like. There's (likely) no chance Alfa Romeo will ever build a car that looks like this for the road, or even the track, but the creation does make us particularly eager to see what the Italian marque cooks up for its eventual successor to the stunning 8C Competizione.
At the front of Imnadze's creation is a low fascia and slim LED daytime running lights and headlamps that have been incorporated subtly into the bodywork. The front of the concept also catches the eye thanks to the bulging wheel arches and the lack of a windshield. Didn't we mention? This concept is a barchetta / speedster-styled model and rather than a traditional windshield simply features a pair of small pieces of plastic to protect the driver and passenger from the wind.
The sides of the concept are also particularly nice to look at. A striking silver body line stretches from the front along both sides and perfectly divides the sleek and flowing bodywork above it from the more angular design found lower down on the sides. This more angular design philosophy is particularly apparent with the squared-off rear wheel arches.
Both the front and sides are absolutely gorgeous and it is a similar story at the rear where there are two round taillights, a large diffuser, and a Formula One car-inspired rain light.
Click Here To See 2026 Volvo Atmosphere Automotive Design By Raffaele Loi
Share this