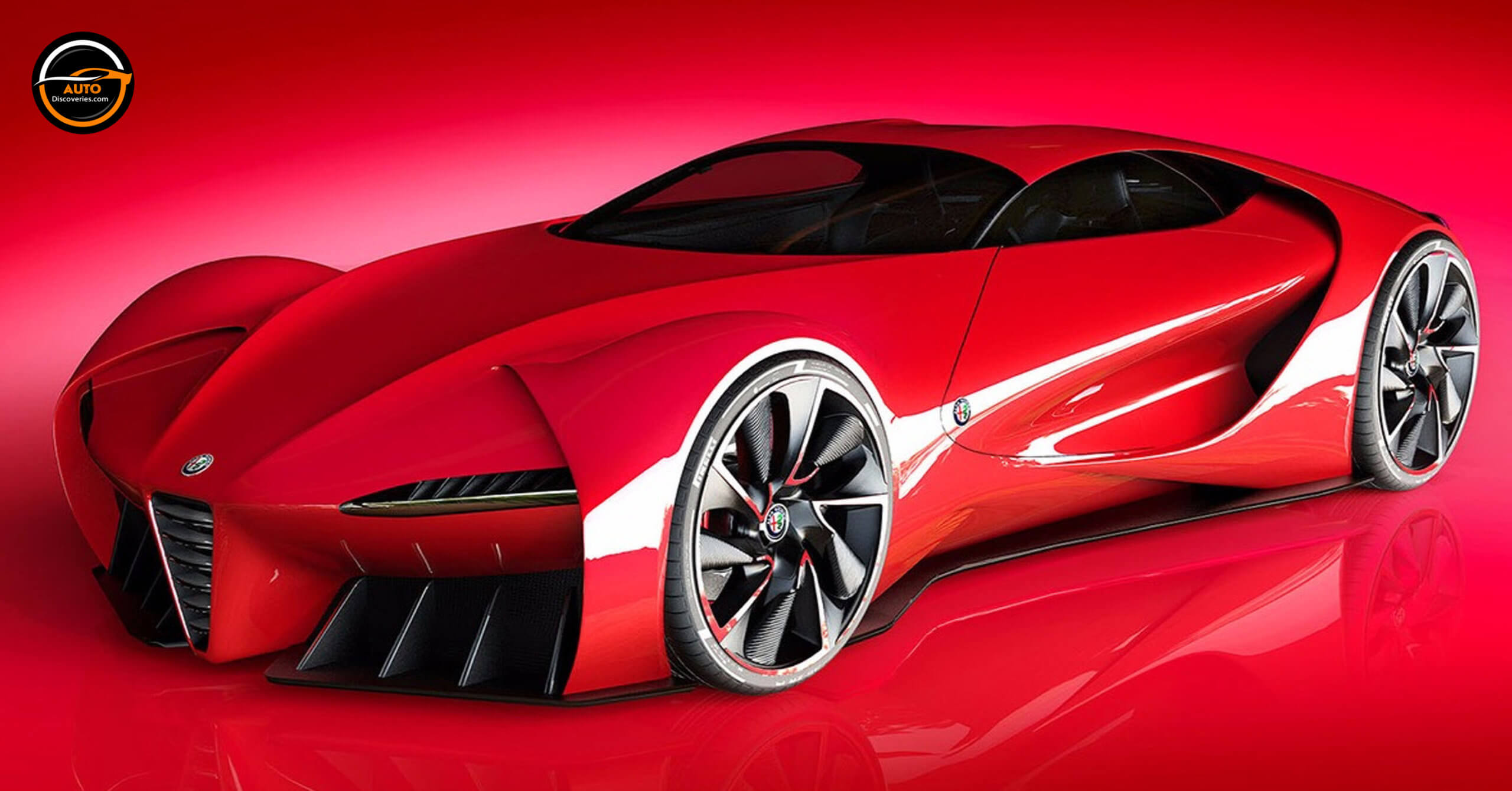 Sometimes independent automotive designers can create genuine works of art. Take for example Alex Imnadze, who you might remember from the Apple Eve concept we featured previously. The Turin, Italy-based designer has once again imagined a concept of epic proportions. It's dubbed the Alfa Romeo 6C DiscoVolante – and it's absolutely stunning.
If that name sounds familiar, it lends itself to two sports car legends from the same marque: the first being the 6C which made its debut in 1925, and the other being the Disco Volante, which was created by Touring Superleggera in 1952. The latter of which, you might remember, was also reinterpreted by the Italian coachbuilder in 2012 with the Geneva Disco Volante concept.
In order to give the creative concept a bit more context, let's plunge into this very detailed drawing of the 6C DiscoVolante. The endless hood, the carved sidewalls, and the tapered rear emphasize the car's sporting DNA, which gives off a remarkable silhouette.
Since performance is always a question, Imnadze hasn't neglected the "traditional" attributes of a car with this sort of pedigree. A huge rear diffuser is pictured in the rear, and hood scoops can be seen at the front. Finally, the designer made sure to emphasize the wings on the front and rear, which gives this Alfa a shark-like look.
Since this is just a render, we obviously have no technical data to work with. In this case, you'll have to appeal to your imagination, which is ultimately what makes this type of design exercise so charming. Let's just mention that Alfa Romeo belongs to the FCA group, which also owns Ferrari and Maserati… we'll let you dream of your ideal 6C.
Click Here To See Lincoln Anniversary Concept In 2040
Share this