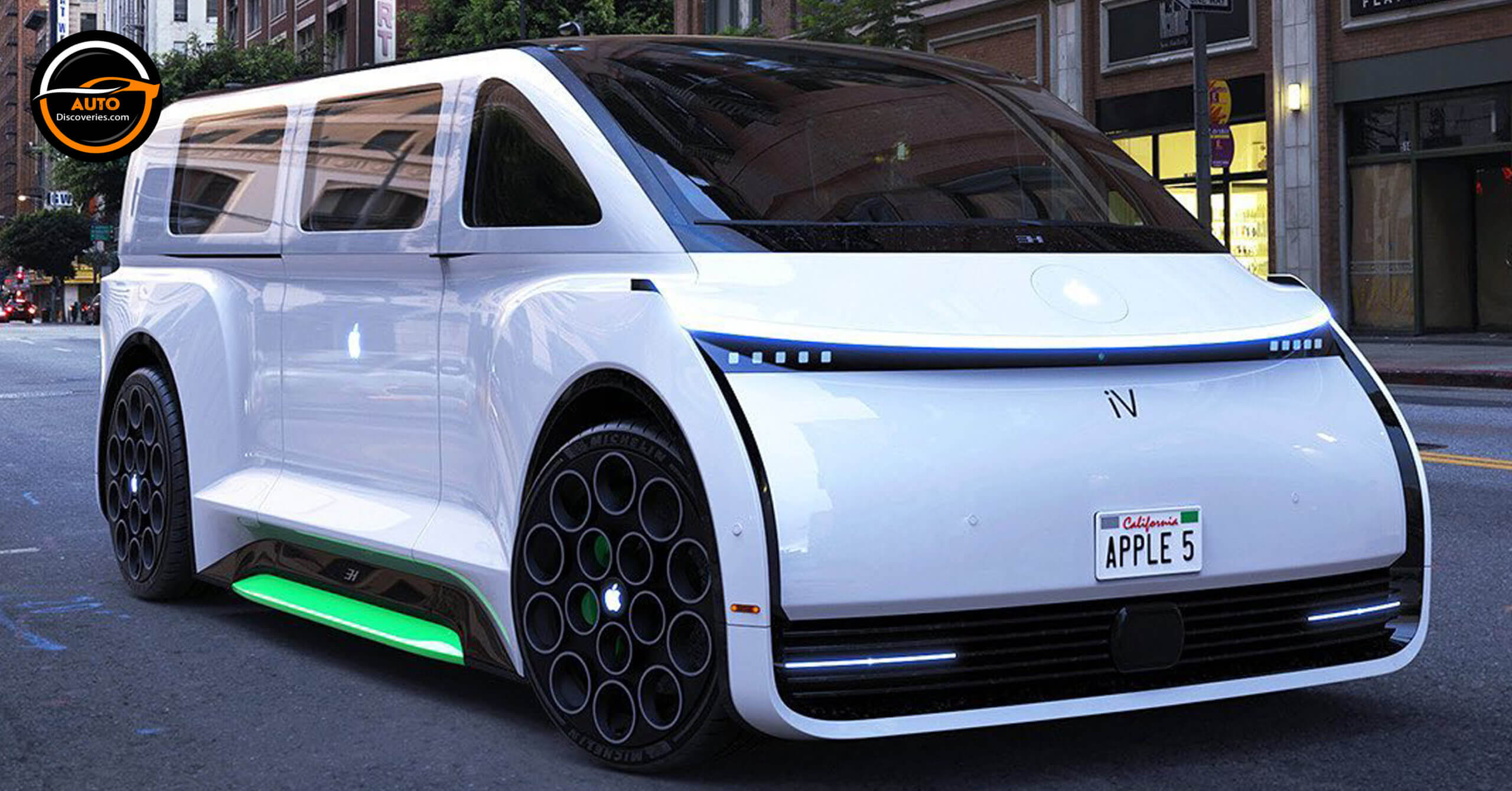 Apple iV concept by @emrEHusmen ® "iV (ai-vee) is my own concept design proposal for the long-awaited Apple car project. I imagined it as an electric "Van", which is a 5m long, 1+2+2 personal living space. The steering wheel and the driver's seat are placed in the center of iV's cabin, so it has great visibility thanks to its large glasses. With advanced lidar and camera systems, it is able to transport its passengers fully autonomously. I applied "Apple styling" to its exterior design with respecting "golden ratios" in automotive design. 26″ wheels and large fenders give it a more sporty and Side sliding doors are symmetrical and will require single molding.
Side glasses' opacity can be (electro-transparent) adjusted and iV can become its user's private relaxing place. It can be charged both with a wireless "drone" charger at home or through the charge port on its front hood with a cable. iV is equipped with the latest and most advanced Apple technologies updated constantly. As a professional automotive designer and an Apple fan, I tried to design this "Apple car" futuristic, feasible, and realistic. It took me 2-weeks to plan & design, 1-week to 3D polygon model on 3ds Max and 1-week to render on Keyshot." – EH®
Click Here To See World's Most Luxurious Mercedes-Benz Sprinter, The Ambassador!
Share this