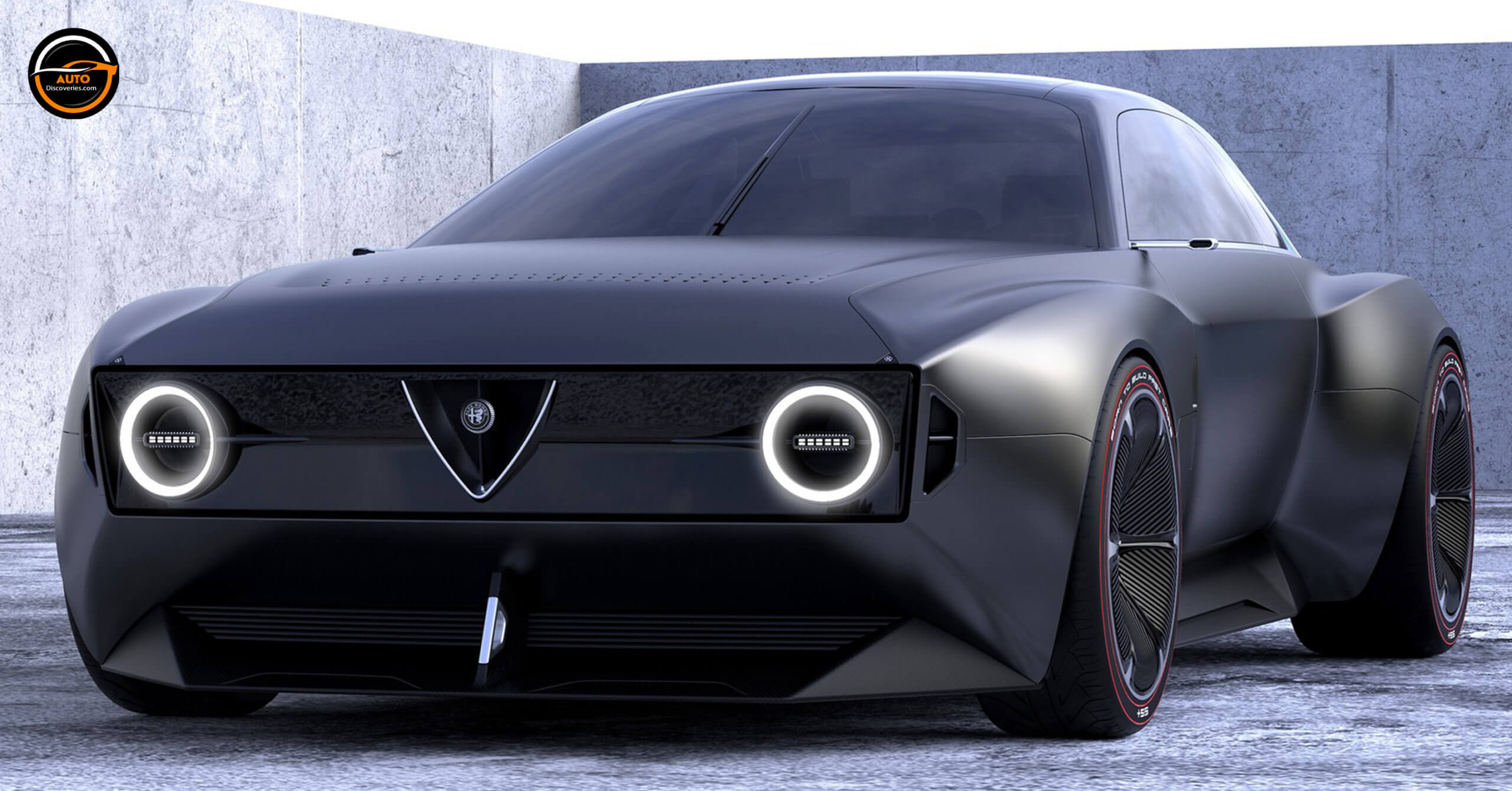 This is an independent study for a GTS coupe by automotive designer Guilherme Araujo that is neither related to nor endorsed by Alfa Romeo.
The automotive world would be a much better place if automakers such as Mercedes-Benz, Audi, and Alfa Romeo offered direct rivals to the BMW M2. Sadly, they don't, but that hasn't stopped designer Guilherme Araujo from imagining what an M2 rival from Alfa Romeo could look like.
The car is dubbed the GTS and has a gorgeous retro-inspired design that makes it look vastly different than other current Alfa Romeo models yet is still identifiable as a vehicle from the Italian automaker.
The first aspect of the car is worth talking about in the front. For the headlights, Araujo has opted for a set of simple round lights with circular LED daytime running lights. The car also features the signature Alfa Romeo grille and an angular bumper. The stunning lines of the car continue over the front wheel arches and the hood which includes a large air vent to aid in aerodynamics and cooling.
The profile of the GTS is just as gorgeous as the front. There is a pronounced shoulder line stretching from the headlights through to the taillights, as well as cameras in the place of traditional wing mirrors. The rear wheel arches are also particularly pronounced. Spin around to the rear and you will notice simple LED taillights and a diffuser.
Araujo hasn't designed the car with any particular engine in mind, but if Alfa Romeo built a coupe that looked like this with the 2.9-liter twin-turbo V6 of the Giulia Quadrifoglio, it could result in one of the finest sports cars on the market.
Click Here To See 2023 Ferrari Purosangue Sport SUV Latest Render Before, Reveal
Share this