The 2024 GMC Acadia has grown in size, with its wheelbase and overall length increasing by 8.4 and 10.6 inches, respectively. The Acadia now offers a roomier and more luxurious interior, with a new design that includes a standard 15.0-inch touchscreen.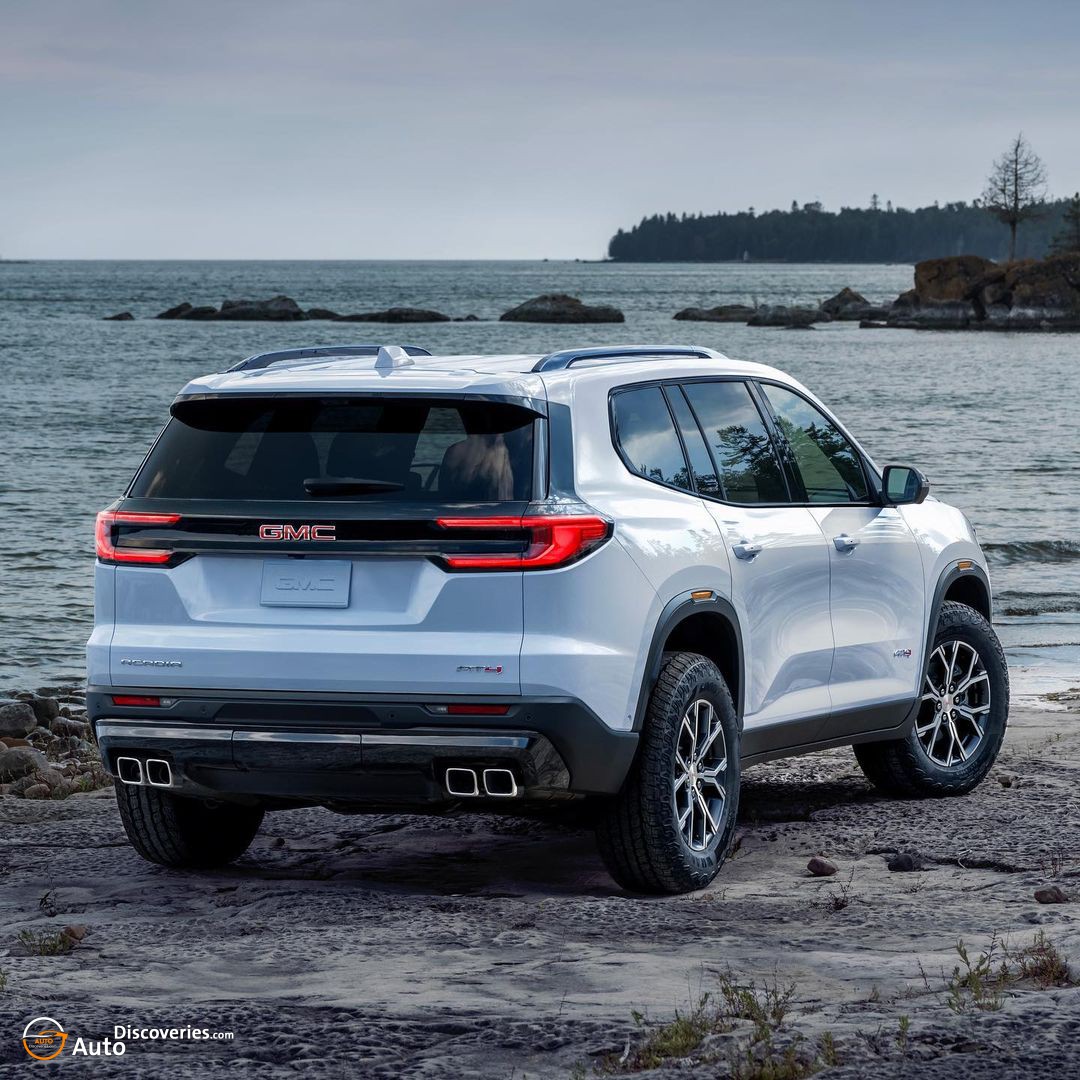 Redesigned Interior with More Storage Space and Advanced Technology
The new Acadia features a center console with more storage space and improved functionality. It is equipped with an 11.0-inch digital gauge cluster and a 15.0-inch vertical touchscreen infotainment system. The vehicle also includes advanced driver-assistance technology and up to nine exterior camera views.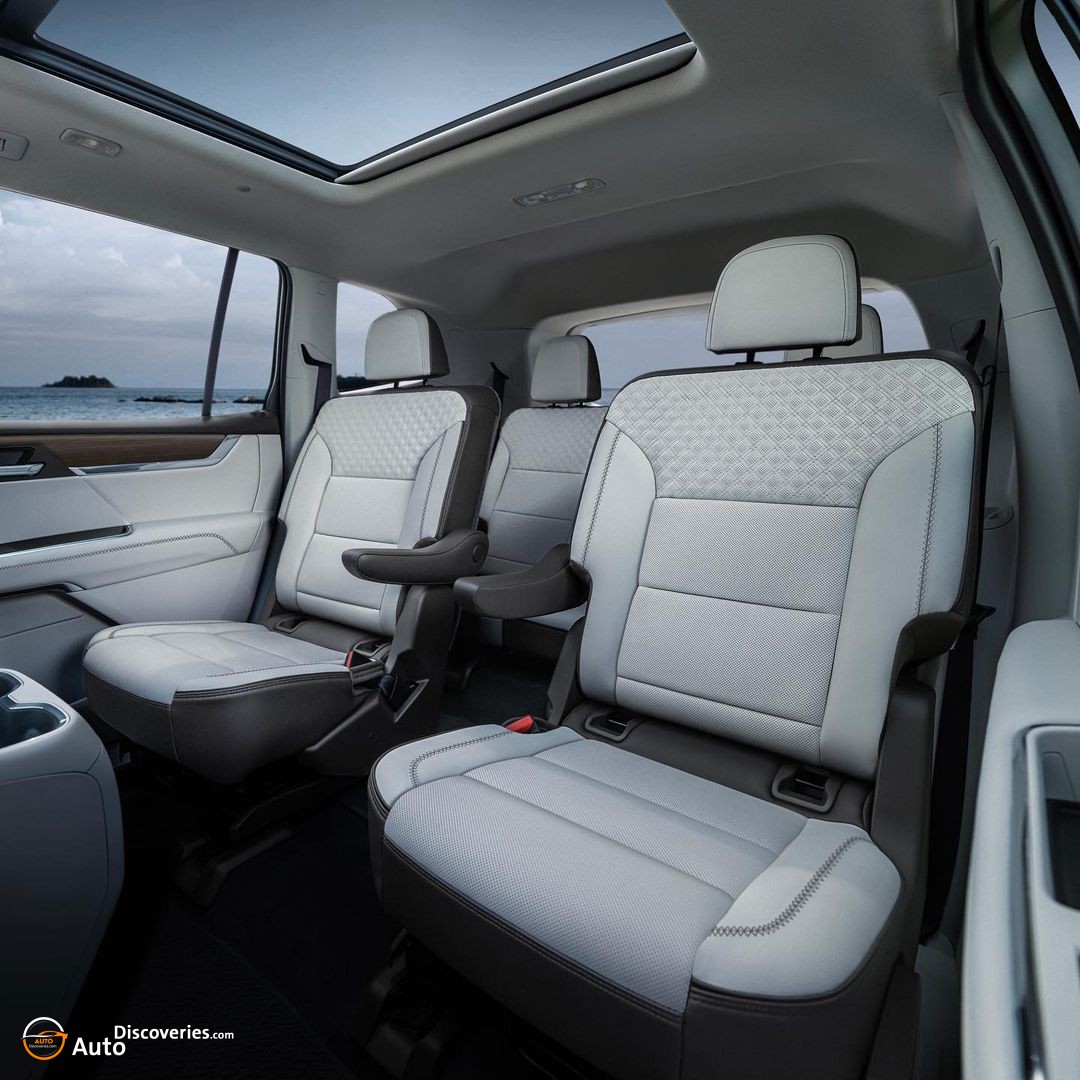 Increased Size for More Interior Space and Cargo Area
The Acadia's increased size results in a roomier interior and more cargo space. The vehicle can accommodate up to eight passengers in the base-level Elevation trim. There is almost 80 percent more space behind the third row and approximately 36 percent more space with the seats stowed. The new generation is estimated to have about 23 cubic feet behind the third row and about 56 cubic feet behind the second row.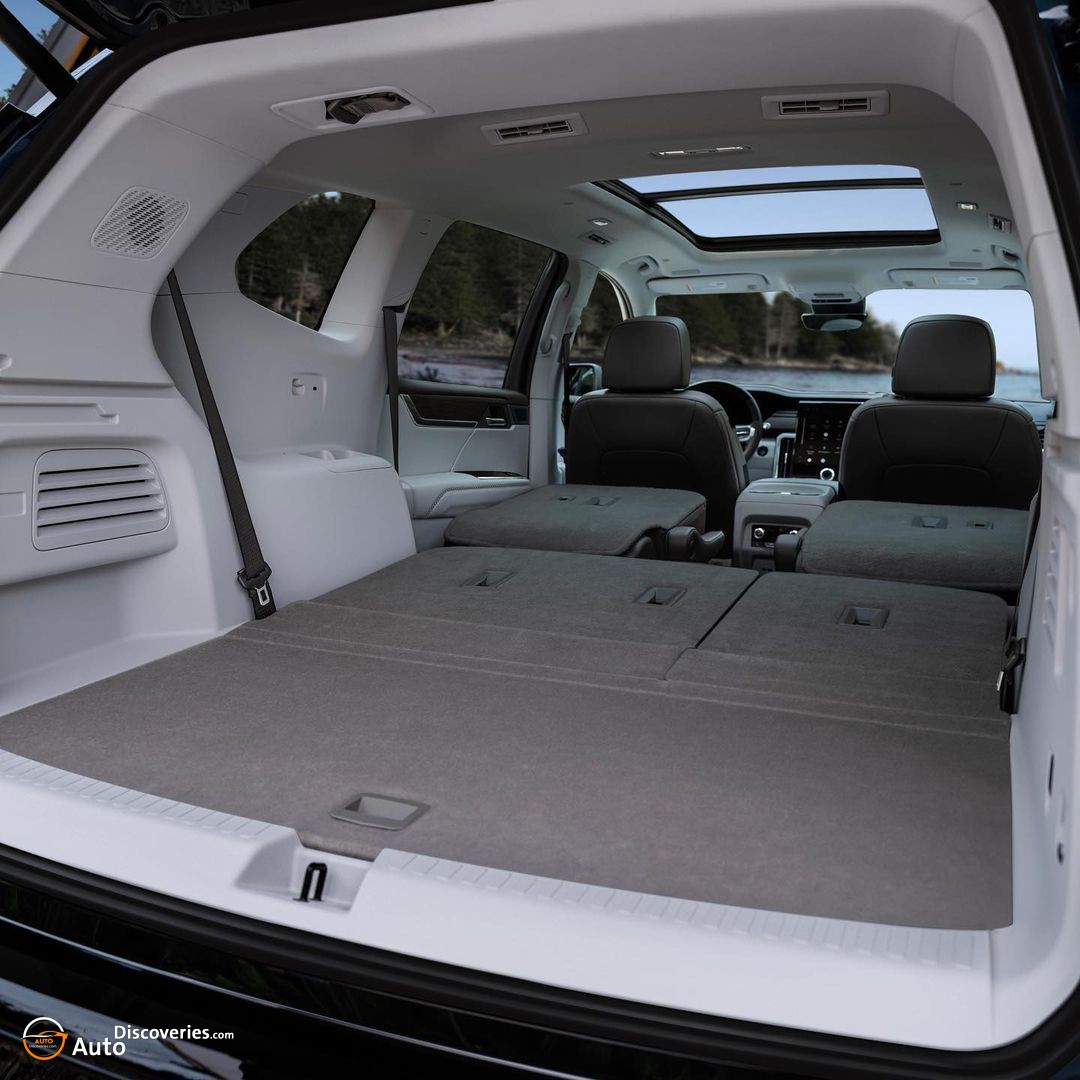 Powerful Turbocharged Engine and Improved Towing Capability
Every Acadia now comes with a turbocharged 2.5-liter four-cylinder engine, producing 328 horsepower and 326 pound-feet of torque. The vehicle offers front- or all-wheel drive and can tow up to 5000 pounds. The off-road-oriented AT4 model features an exclusive all-wheel-drive system with a twin-clutch rear axle.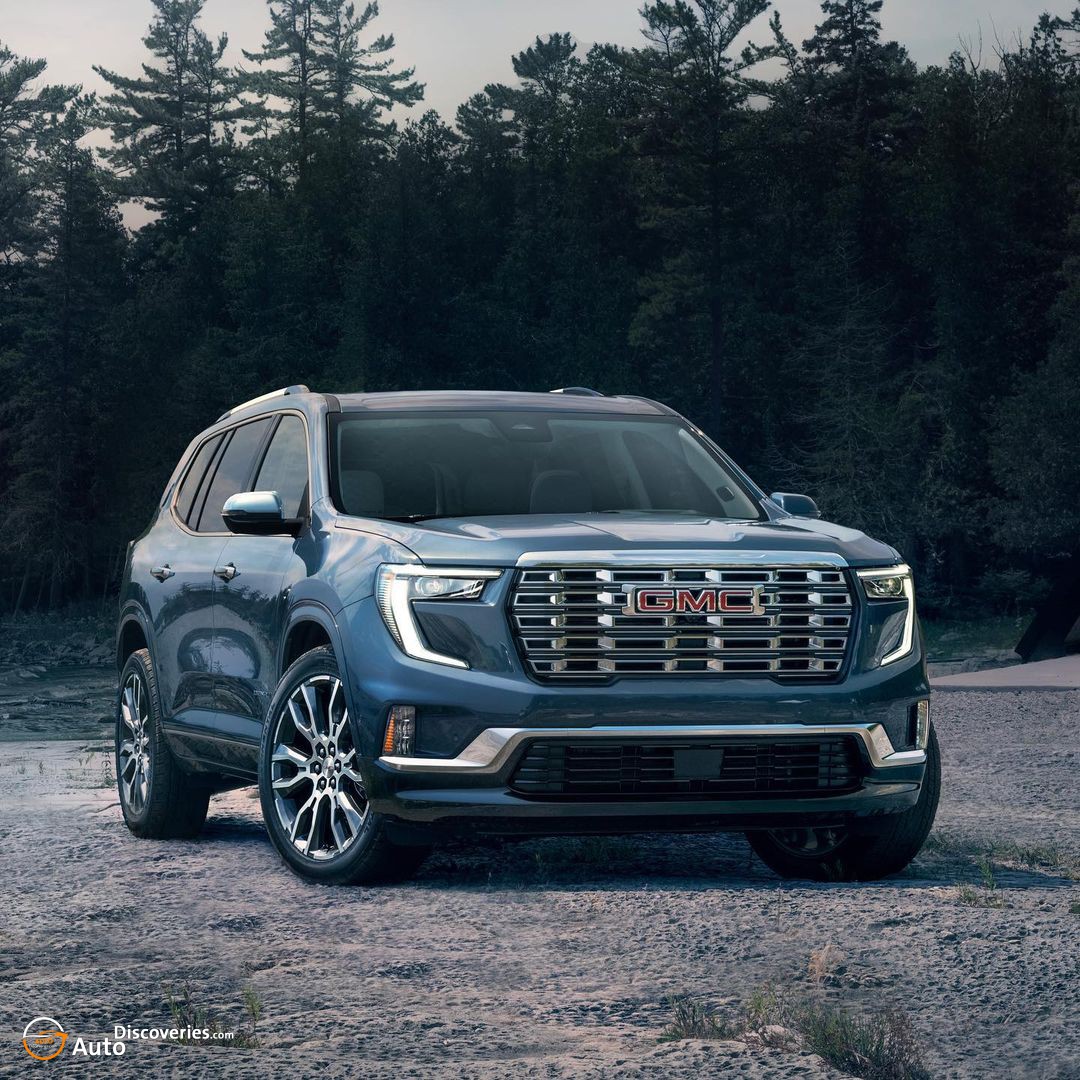 Distinctive Features for AT4 and Denali Trims
The AT4 trim is taller than other Acadias and equipped with 18-inch wheels, all-terrain tires, and a specially tuned suspension. The Denali trim includes a glossy black lower body trim, a flashy grille, and optional 22-inch wheels. Inside, the Acadia Denali features leather upholstery, laser-etched wood trim, and heated and ventilated front seats.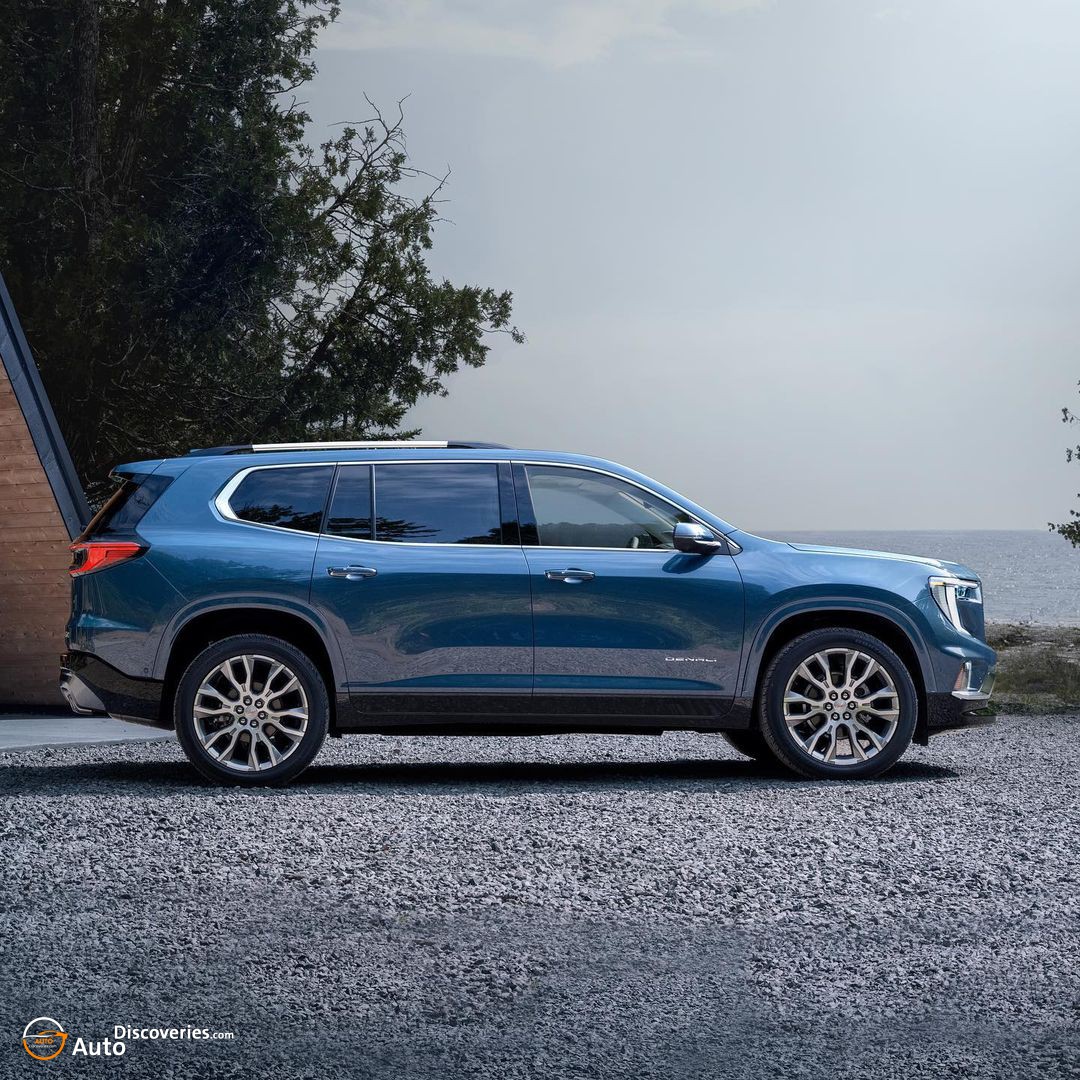 Expected Pricing and Availability
The pricing for the 2024 Acadia is yet to be announced, but it is expected to start under $40K for the base-level Elevation trim. The vehicle is set to be available early next year.
Click Here To See Alfa Romeo 33 Stradale Is A Limited-Run Piece Of Rolling Sculpture
Share this