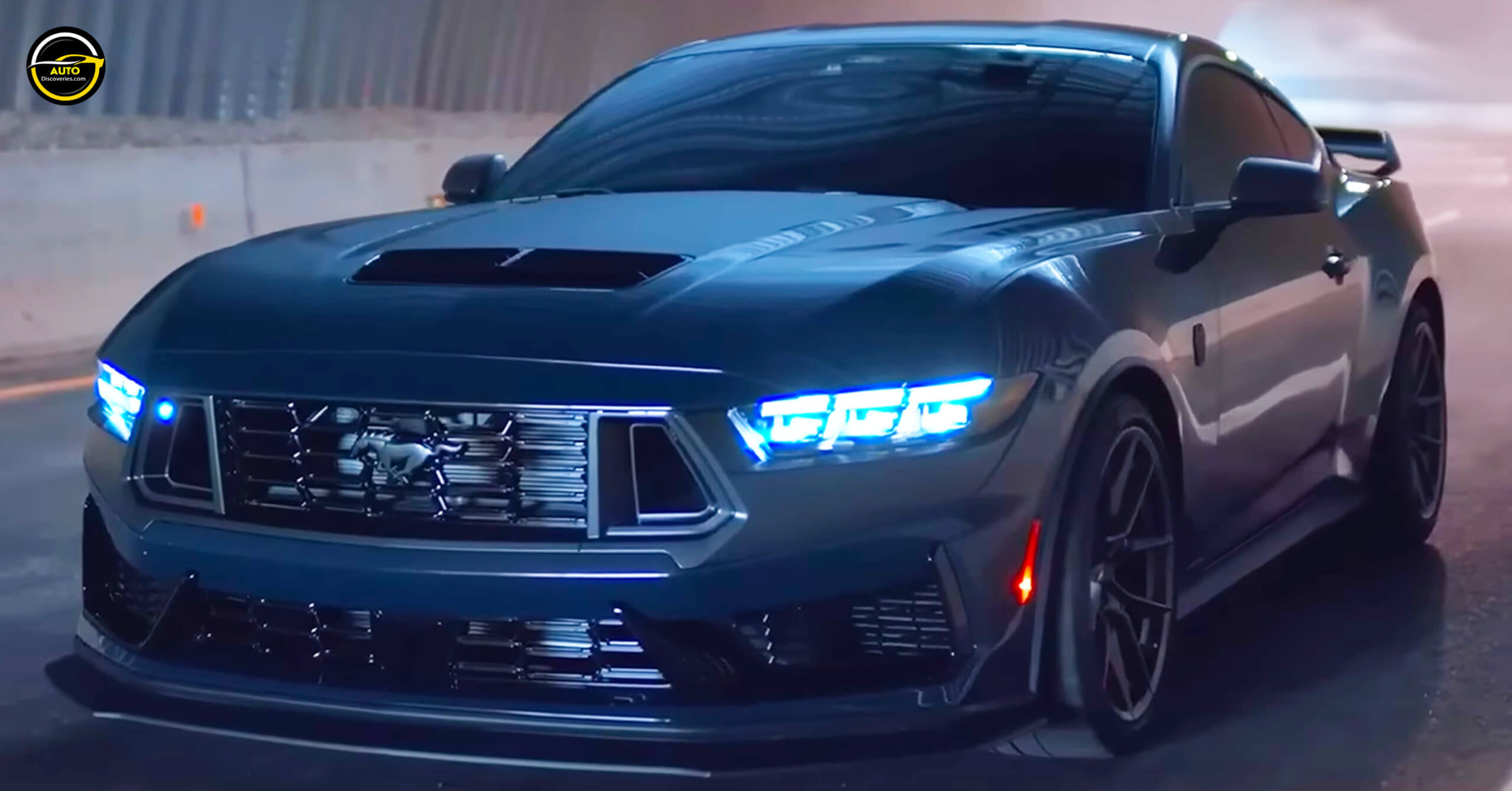 The Dark Horse has an enhanced Coyote 5.0-liter V-8 targeting 500 horsepower and pairing with a Tremec six-speed manual or Ford's 10-speed automatic.
Along with distinct styling and myriad standard performance features, the Dark Horse is the only Mustang that has optional carbon-fiber wheels and Pirelli P Zero Trofeo RS tires.
Every Dark Horse rides on MagneRide adaptive dampers that buoy 19-inch wheels mounted on Pirelli P Zero PZ4 summer tires. The standard rims measure 9.5 inches wide up front and 10.0 inches wide out back, but those widths increase to 10.5 and 11.0 inches.
The package also includes stiffer springs, thicker front and rear sway bars, and a rear wing with a Gurney flap for more downforce. Even without the Handling package, all Dark Horses have Brembo six-piston fixed front calipers that clamp 13.9-inch rotors. Inside, the Dark Horse benefits from the same redesigned, tech-centric cabin that debuted on other 2024 Mustangs.
That means a digitized dashboard that combines a 12.4-inch digital gauge cluster and a 13.2-inch touchscreen. The latter features the latest Sync 4 interface that has been reskinned specifically for the Mustang, and it also accepts over-the-air updates.
Click Here To See Apocalypse 6×6 Hellfire Hellcat All 6 Wheels Monster
Share this