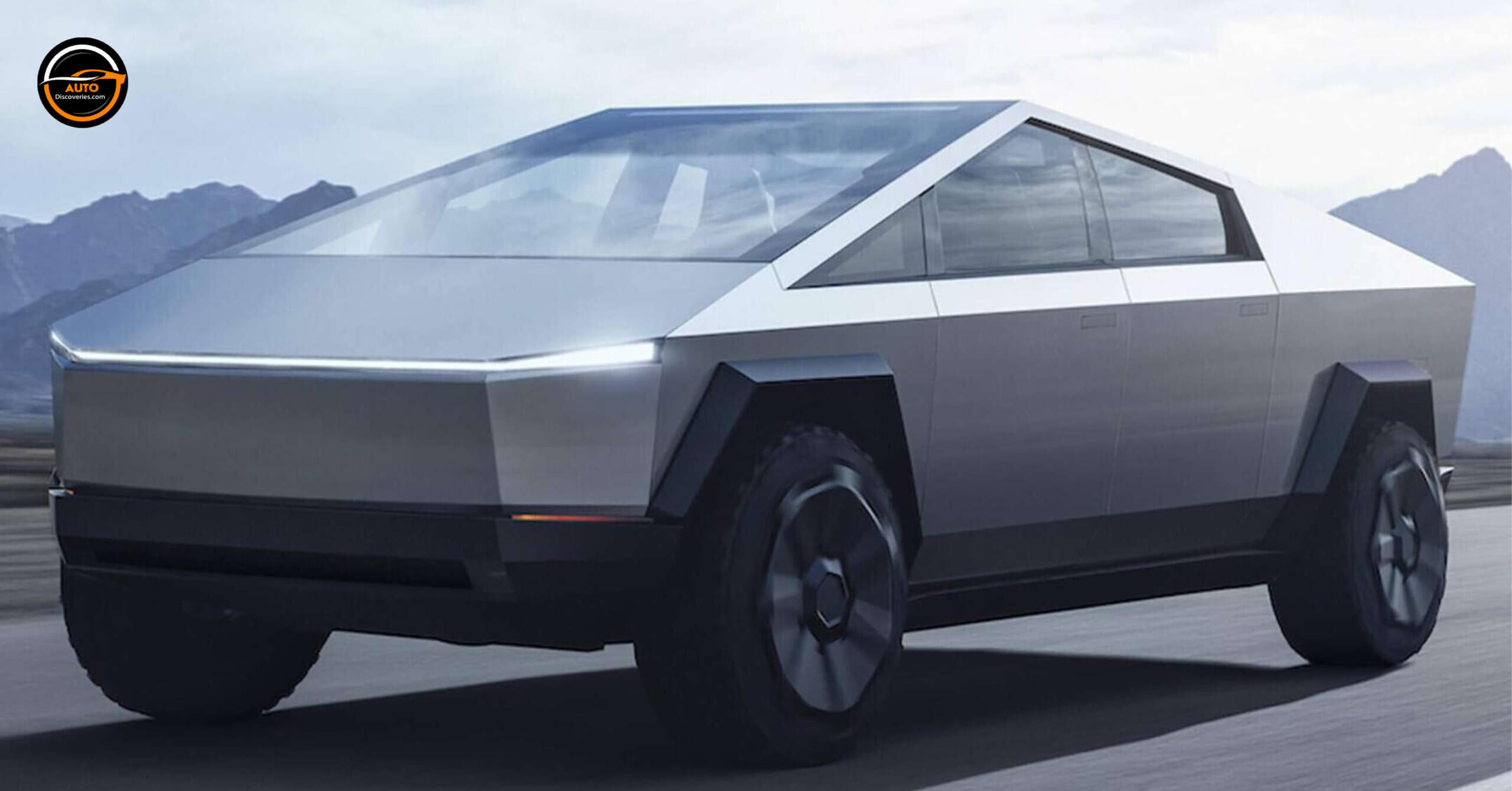 The Tesla Cybertruck looks like it was dropped off by an alien race, but it has the capabilities to challenge all of the top-selling pickup trucks. With a sharp-edged exterior that is made of scratch- and dent-resistant stainless steel, Tesla's all-electric truck is seriously tough. Along with available all-wheel drive, the Cybertruck can tow up to 14,000 pounds and has an estimated driving range of 500-plus miles. While that applies only to the most expensive model, the cheapest one starts at $39,900. Of course, there's still a lot we don't know about the Cybertruck, including when it will officially go on sale. Tesla has delayed the truck's production timeline several times already, but on April 7, 2022, CEO Elon Musk again promised that the truck is coming and will be out in 2023.
What's New for 2023?
Tesla is expanding its lineup to include one of the most popular body styles in America—the pickup truck. With seriously impressive stats for both an EV and a pickup, the Cybertruck gives the company a potentially strong seller given how well trucks sell in this country. However, it'll have to compete with the Ford F-150 Lightning, the GMC Hummer EV, and the Rivian R1T right out of the gate. Chevy is also planning an electric Silverado in the next couple of years, and Ram says it'll have an EV with a truck bed by 2024.
The Cybertruck will be available in three different configurations, which are all based on the number of electric motors each has. While all-wheel drive is standard on all but the single-motor version, each additional motor means quicker acceleration, longer driving range, and greater towing capacity.
EV Motor, Power, and Performance
The Cybertruck is available with not just one, not just two, but three electric motors. While the single-motor truck has rear-wheel drive, the two- and three-motor models have all-wheel drive. Tesla claims it'll go from zero to 60 mph in 6.5 seconds and top out at 110 mph. The dual-motor Cybertruck will reportedly reach 60 mph in just 4.5 ticks and have a top speed of 120 mph.
Those looking for the ultimate performance will appreciate the three-motor model, which Tesla says will essentially teleport from zero to 60 mph in 2.9 seconds (!) with a top speed of 130 mph. All Cybertrucks have an adjustable air suspension that can be raised or lowered on the fly and provides up to 16 inches of ground clearance. Add that to its 35-degree approach and 28-degree departure angles and the Tesla pickup could prove to be a formidable off-road machine.
Click Here To See 2025 Mercedes 911 Truck Futuristic Full Design By Saharudin
Share this