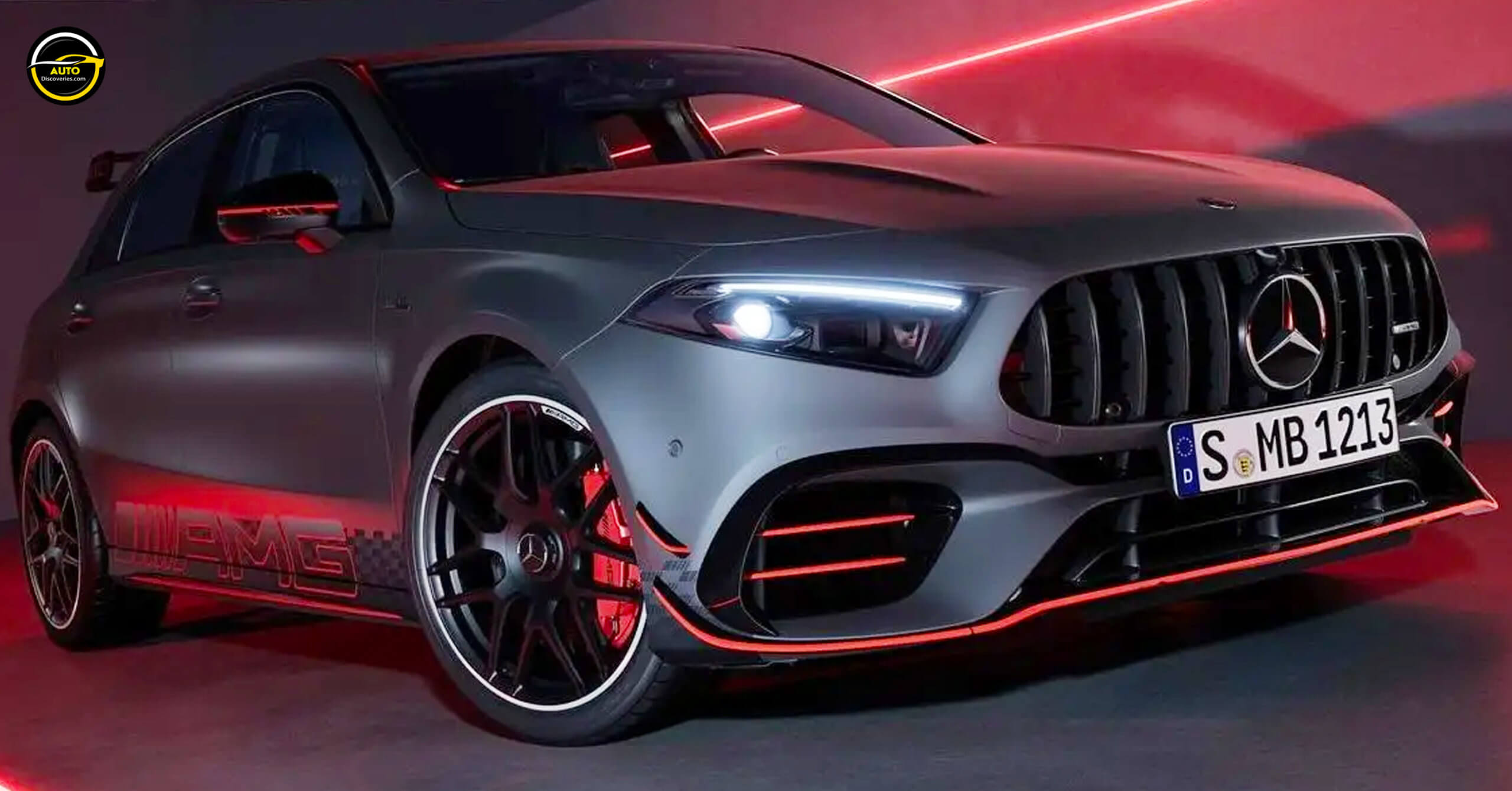 The 2023 AMG A45 S receives a Street Style Edition with an assortment of visual enhancements. The limited-run version is painted in Mountain Grey Magno and gets an aero kit as well as new 19-inch matte black wheels with red brake calipers. You'll notice the retro-flavored body decals along with bright orange accents on the inside where there are aluminum trim elements.
The hot hatch soldiers on with 416 hp and 369 lb. ft. of torque, but it's no longer the most powerful four-cylinder engine installed in a production car. Mounted longitudinally in the new AMG C63, the very same M139 generates a whopping 470 hp and 402 lb. ft. of torque. The lesser version of the four-pot helps the AMG A45 S hit 62 mph in 3.9 seconds and max out at 168 mph. It'll be interesting to see whether there are plans to put a more potent motor into the compact car.
Click Here To See 2023 Porsche 911 TURBO S TECHART 1 OF 87 +SOUND! 800 HP GTStreet R From Techart!
Share this