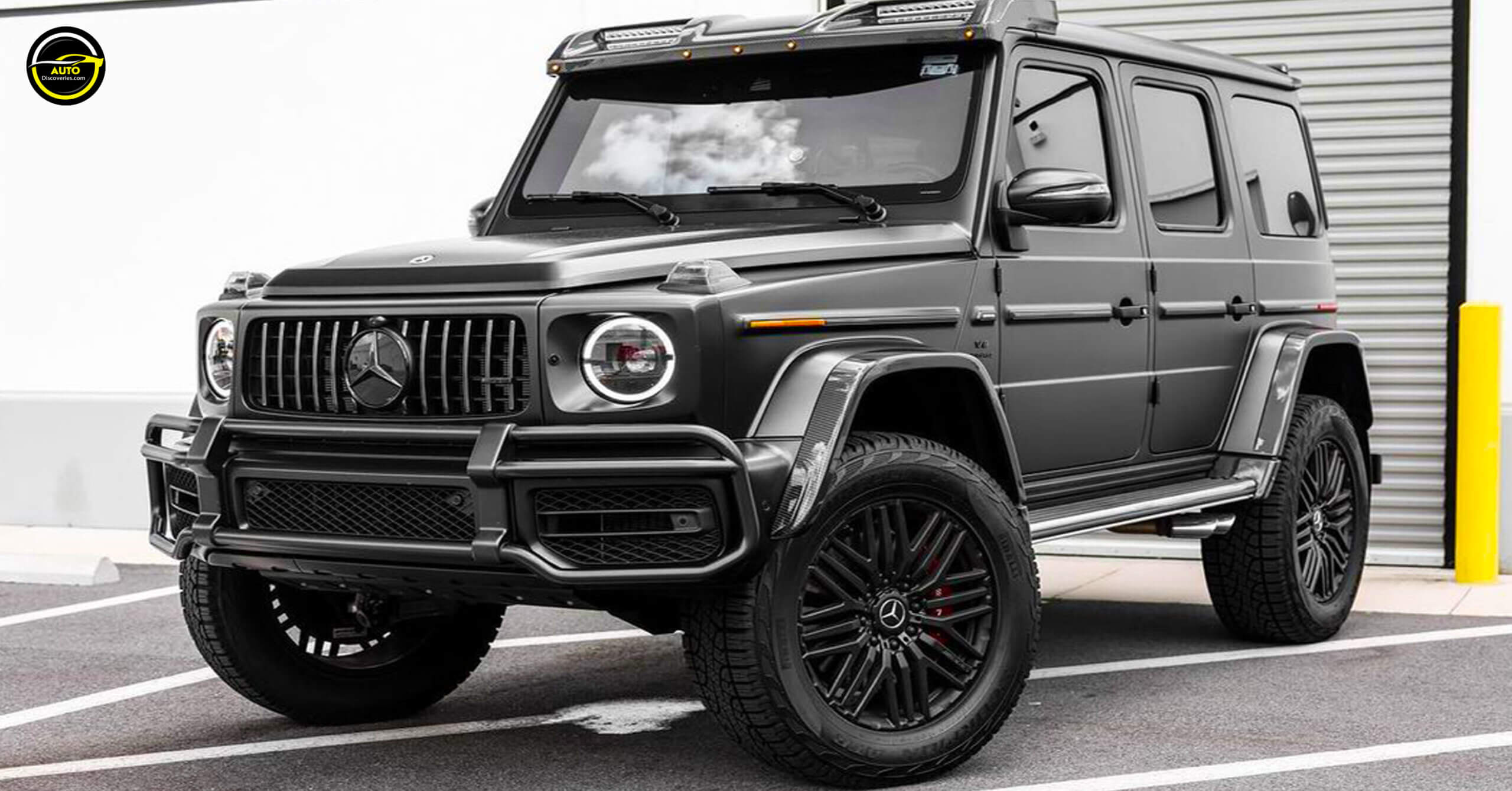 Get ready to conquer the wilderness with the unstoppable force that is the Mercedes G63 4×4 Squared! This iconic beast takes the legendary G-Class to new heights, literally and figuratively, with its awe-inspiring off-road capabilities and dominating presence.
Under the hood, a roaring 4.0-liter V8 biturbo engine unleashes a mind-blowing 577 horsepower, ensuring that no terrain is too tough for the G63 4×4 Squared to handle. With its three locking differentials and towering ground clearance, this SUV defies gravity and conquers the most challenging landscapes with ease.
But this off-road legend isn't just about raw power; it's a testament to Mercedes' unwavering commitment to luxury and refinement. Step inside the cabin, and you'll be embraced by the finest materials, premium leather upholstery, and state-of-the-art technology. The G63 4×4 Squared effortlessly blends opulence with adventure, creating an interior that's both lavish and rugged.
The exterior design of the G63 4×4 Squared is a sight to behold. Its widened fenders, aggressive front grille, and imposing stature command attention wherever it goes. This SUV is an embodiment of strength and confidence, daring to go where others can only dream.
From deserts to mountains, forests to rivers, the 2023 Mercedes G63 4×4 Squared is your ticket to exploring the world's most remote and exhilarating destinations. Its off-road prowess is matched only by its on-road performance, providing a smooth and luxurious ride even on the most challenging terrains.
Click Here To See Audi Q8 6×6 Off-Road Comes Alive In Rendering Video, Looks Ready For The G63 6×6
Share this