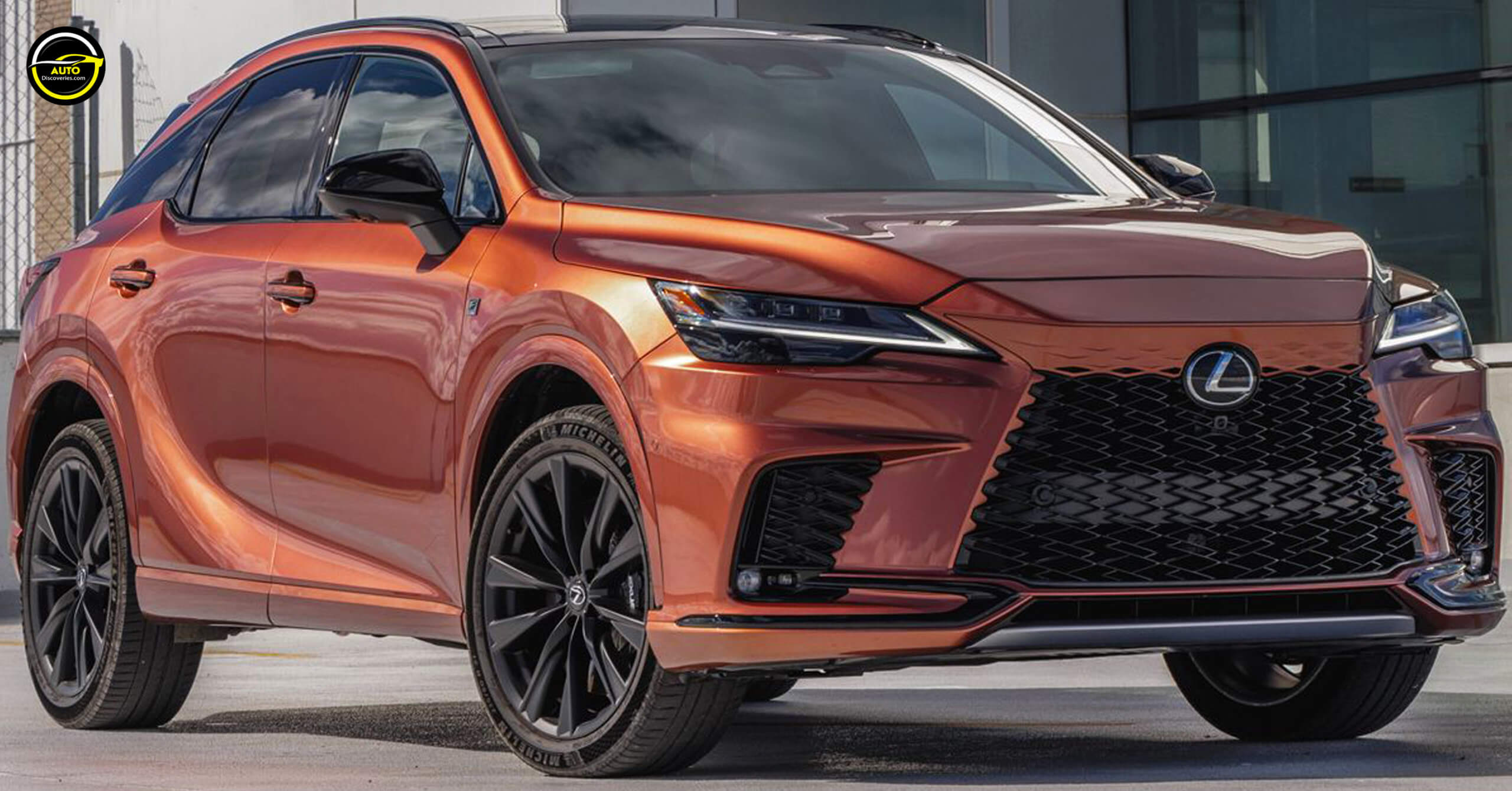 The Lexus RX has had exceptional success for almost 25 years by putting passenger comfort ahead of driver involvement. With the 2023 RX500h F Sport Performance, Lexus hopes to add more dynamic capabilities to the fifth-generation vehicle.
The IS500 F Sport Performance was the first car in the range to use the newly established sub-F name, and the RX is the second. Similar to that sedan, the F Sport Performance powerplant on the RX500h sets it apart from its less-expensive siblings.
The all-wheel-drive RX500h uses a hybrid powertrain that combines a turbocharged 2.4-liter four-cylinder engine and two electric motors to produce 366 horsepower, which is 91 more than the RX350 gets from this same engine acting alone. The rear-wheel-drive IS500 has a powerful 472-hp 5.0-liter V-8, whereas the all-wheel-drive RX500h uses a 2.4-liter four-cylinder engine. The two motors, one of which Lexus sandwiches between the engine and six-speed automatic gearbox of the RX500h and the other of which directly drives the rear axle, are powered by a nickel-metal-hydride battery pack that resides under the backseat.
The electric drive motors' instant thrust masks any lag from the turbocharger, while the gas engine's plentiful low-end torque, all of which is available from 2000 rpm, means the powertrain never feels overburdened pushing this 4793-pound SUV about. At its peak, the gas-electric powertrain produces a total of 406 pound-feet of torque, enough grunt to accelerate the RX500h to 30 mph in 2.0 seconds and on to the mile-a-minute mark in 5.5 seconds, figures that almost exactly match those of the 355-hp Acura MDX Type S.
Share this