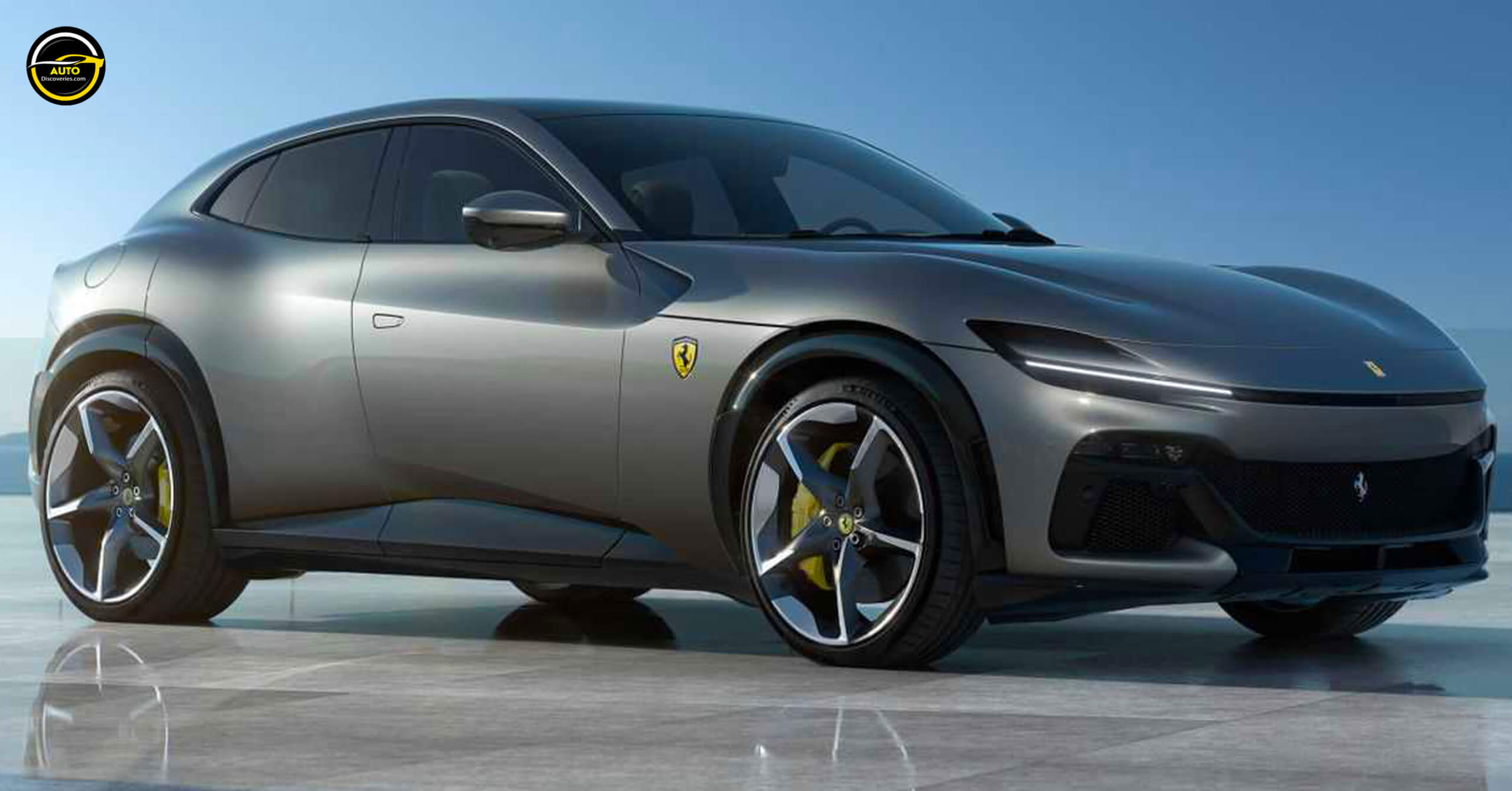 Ferrari Purosangue The line is close to a break, with a long hood and a tilted tailgate. Aerodynamics is a lot of work, with the sides dug in on the wings or hood, and a rear spoiler suspended. Yet, the Purosangue (for pure-sang in Italian) likes to mix up the tracks. Its contrasting wheel and chassis (black paint or carbon fiber) enhance the SUV's appearance.
The layout is impressive, 4.97 m long by 2.03 m wide, and especially 1.59 m high. As for weight, the beast shows 2180kg all loaded. Never-seen rims are flat tires in 255/35 R22 in front and 315/30 R23 in the back! On board, the Ferrari Purosangue has no central screen or integrated navigation. The display is done through two passenger screens. The driver's one logically displays the meters, as well as the smartphone duplication thanks to Android Auto or Apple CarPlay.
The second, facing the passenger serves for the multimedia system. The double-cap dashboard integrates a few physical controls including air conditioning. Cool wink: Gearbox control resumes the H-grid design of vintage Ferraris. Where on earth is the rear door handle on this new Ferrari, which is the first in the brand's history to own four? Don't look, there aren't any! On the new Purosangue unveiling today, the antagonist-opening rear doors – like on a Rolls-Royce Cullinan – are being operated through a small, almost invisible lock, placed in front of the central mount.
Under the reversed-opening bonnet, Ferrari engineers decided to place an atmospheric V12 without any hybridization. This one, paired with an unreleased eight-report dual-clutch automatic gearbox, develops the 725 hp bagatelle. 0-100km/h is shot in just 3.3 seconds, and 0-200km/h in 10.6 seconds. The top speed is, in fact, displayed in excess of 310 km/h. The price of €390,000 (excluding options) does not seem to have slowed down the Ferrari test ardent. The first copies will be delivered in the second quarter of 2023.
Share this