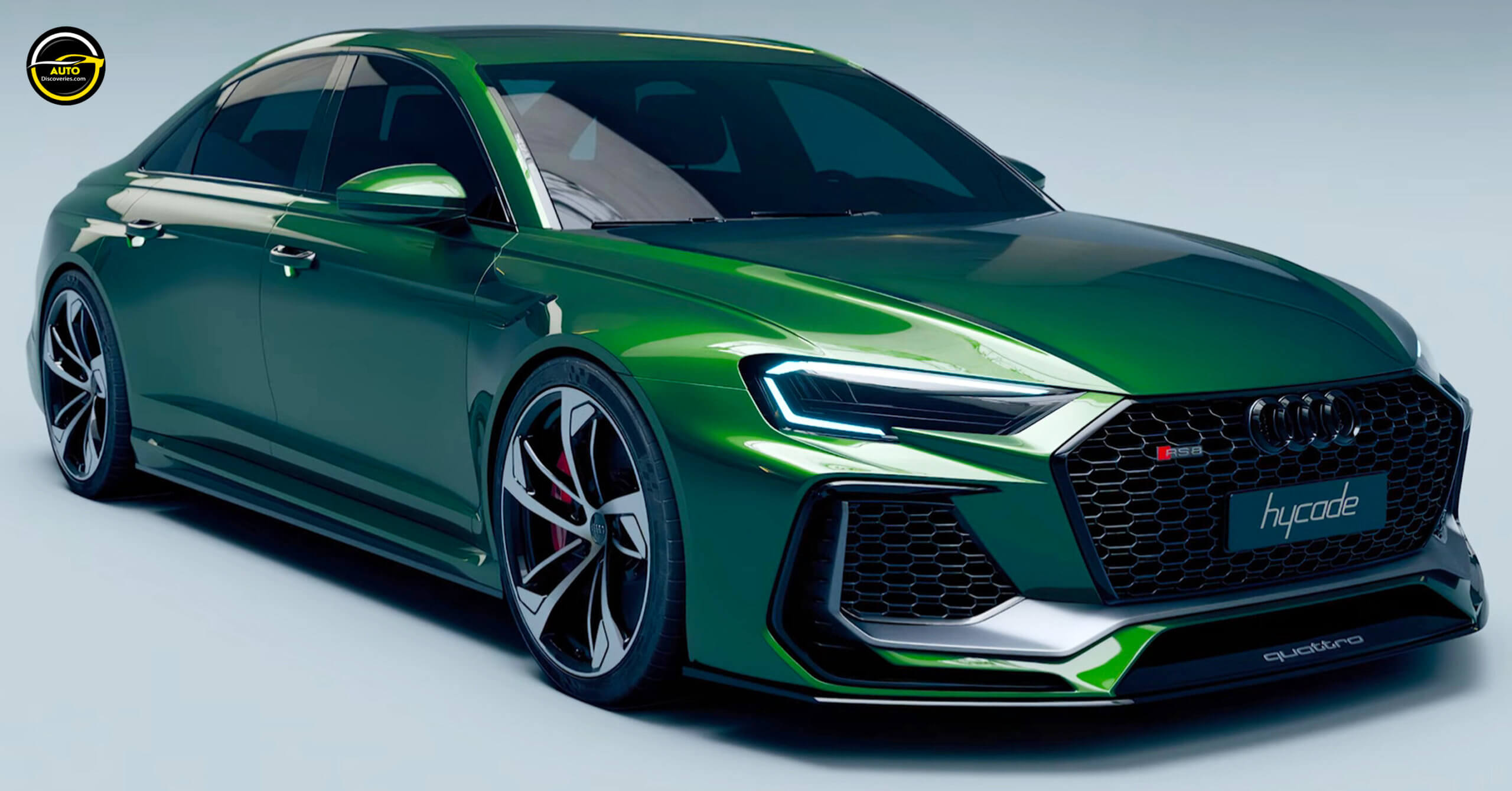 The Audi S8 is one of the most obscure yet amazing German cars, part limousine part V8 monster. Yet for many years, people have been wondering why Audi doesn't make a more extreme version. And to visualize how spectacular that could look in 2022, we have an RS8 Ultra rendering by the artist Hycade.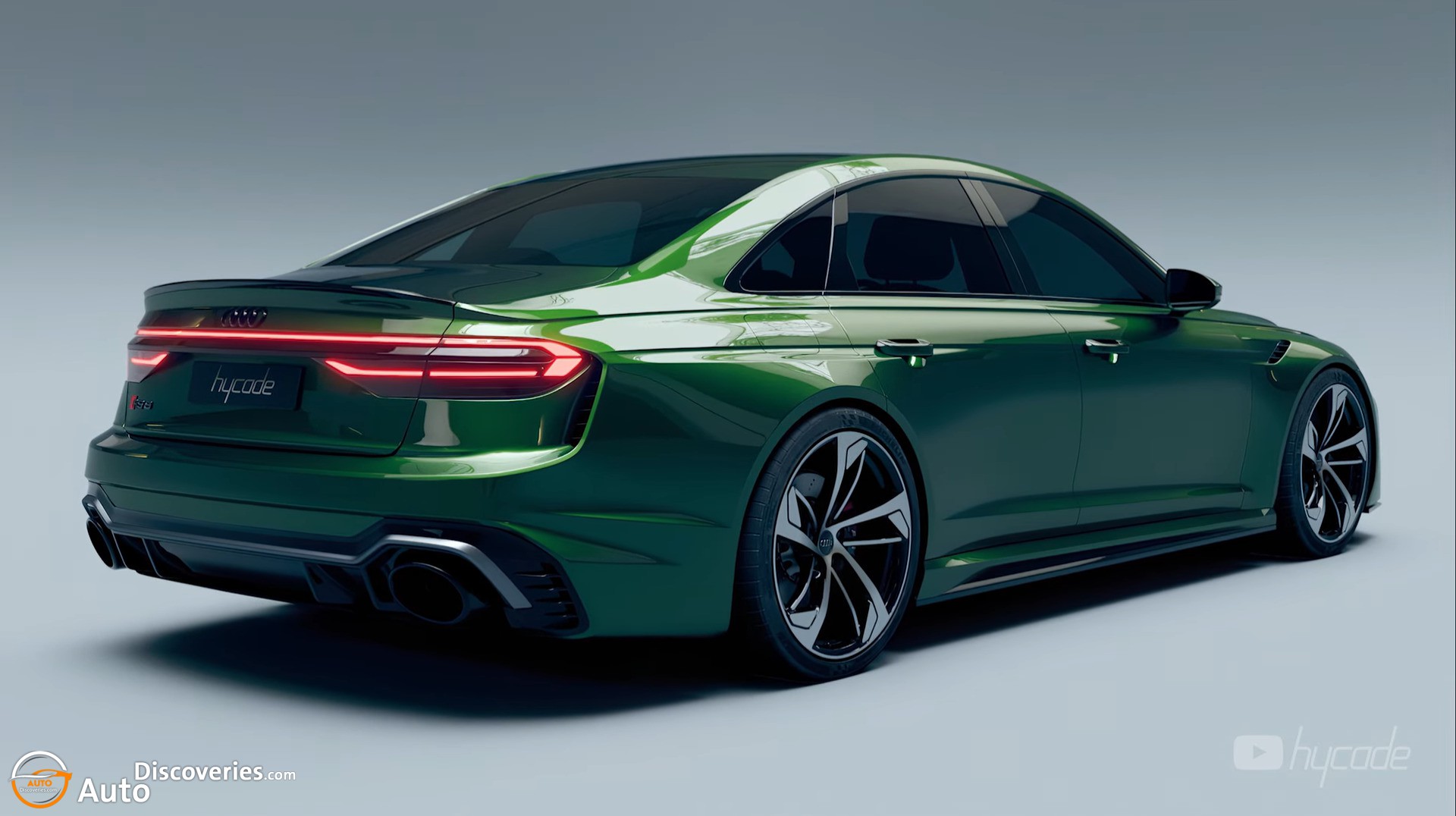 There used to be a time when luxury limousines with powerful, advanced engines were the pinnacle of automobile ownership. Bentleys, AMGs, Brabus sedans, and V12 BMWs all made businessmen reach for their Wall Street bonuses.
The Audi S8 also played this game well, but it never gained the notoriety of the Mercedes S63 AMG. The first S8 came in 1996 and had the 4.2-liter V8. In 2006, this was upgraded to a modified Lamborghini Gallardo V10 which barely fit under the hood and produced 444 hp.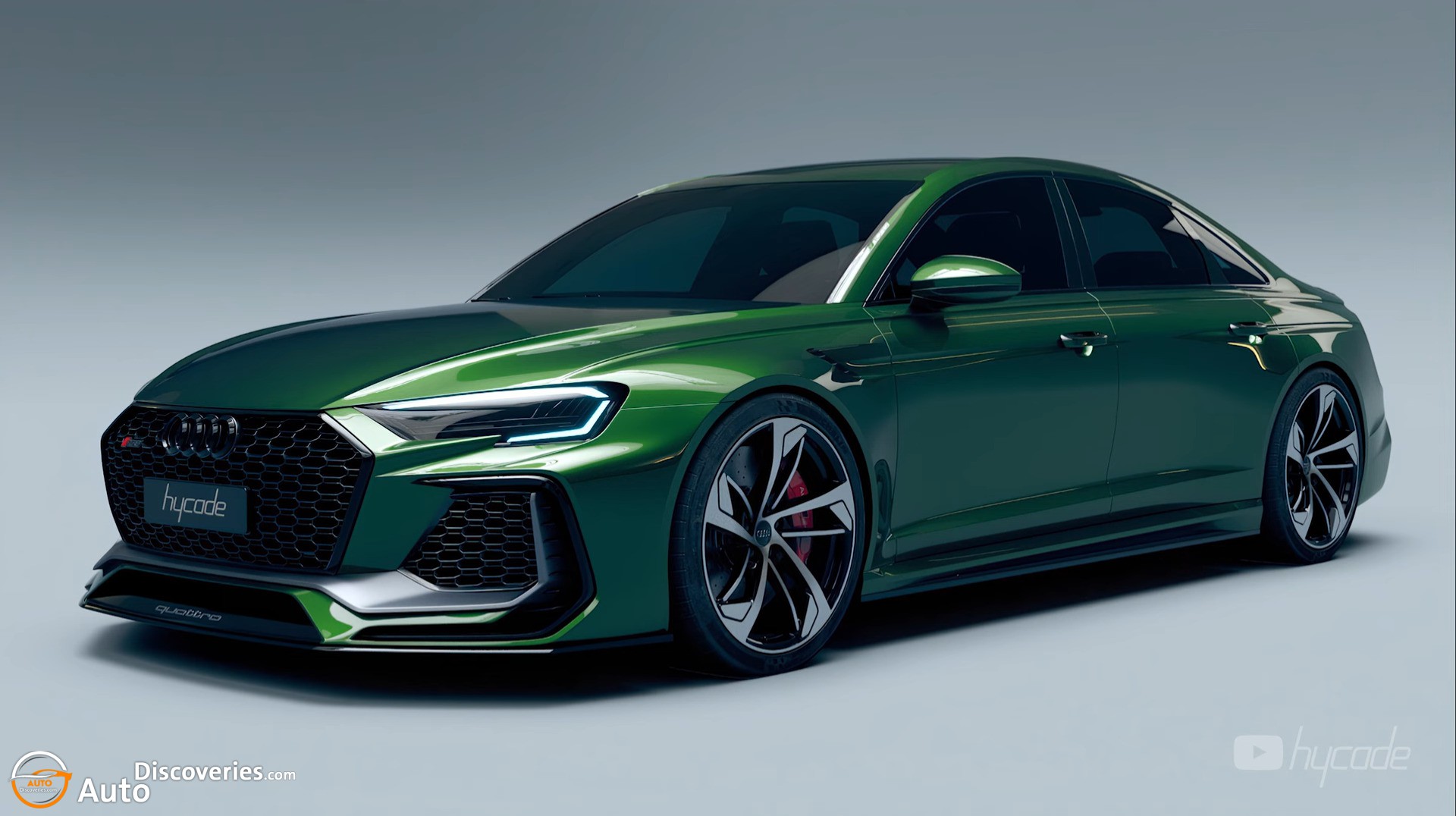 But the D4, made from 2012 to 2018, is probably the most iconic S8, with its twin-turbo 4.0-liter eventually reaching 600 horsepower with the S8 Plus.
The S badge actually fits the A8 pretty well. It's still like an executive car, but meaner-looking and faster. RS is German for RennSport, meaning an RS6 would have to be a racing car for the road, and that's difficult to imagine given the size and shape of this problem.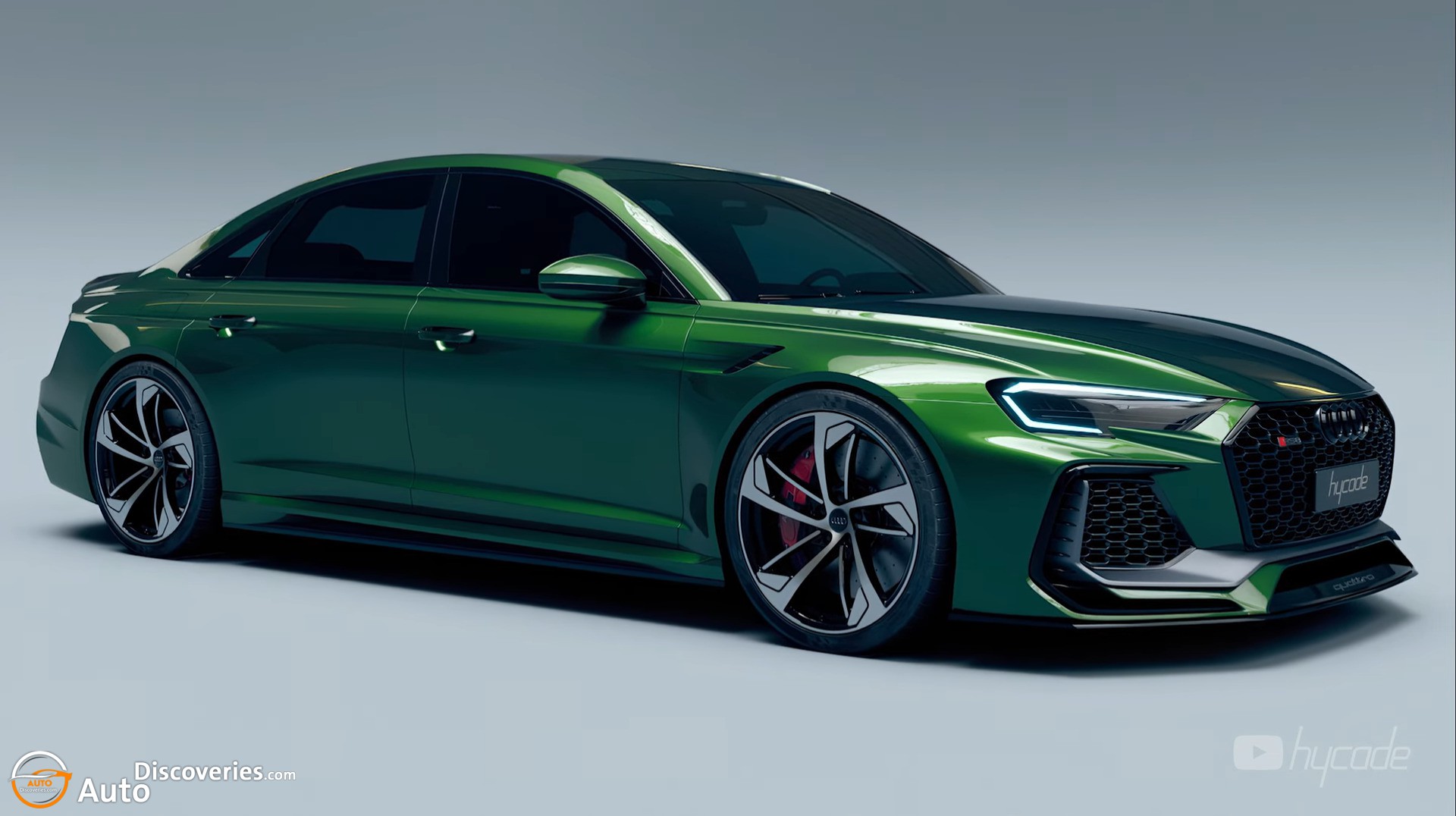 Hycade has put together another one of his crisp, realistic-looking 3D renderings. And his vision of the RS8 perfectly fits with other RS models like the RS5 and the RS3.
A new front end was designed for the limo, with much deeper side air intakes that dial the aggression of this model to the max. A honeycomb pattern for all the grilles creates a racing look. Also, the headlights have been redesigned, much like those of an RS6 (compared to A6/S6).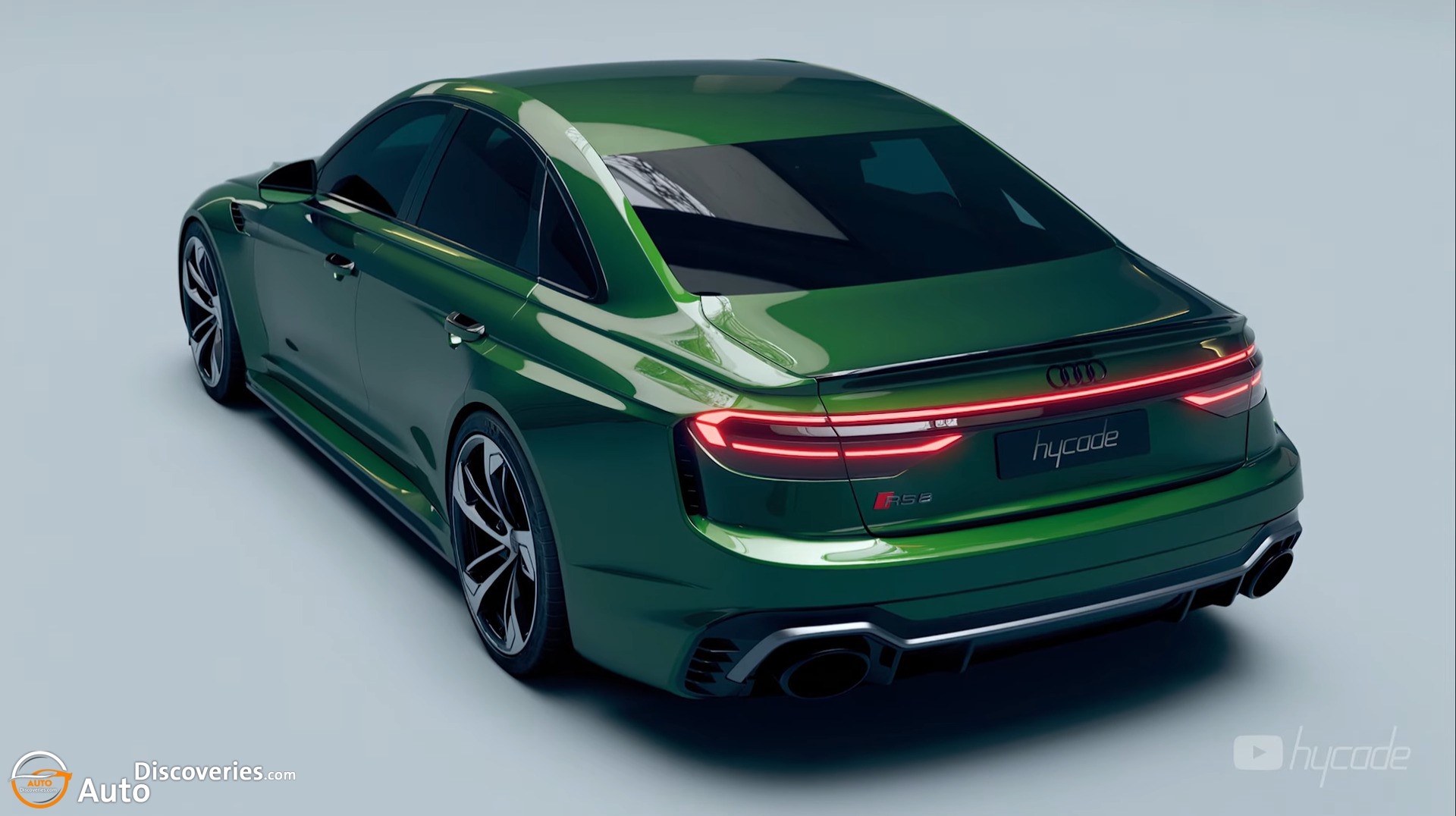 It's impossible to miss the widebody kit, especially when the whole body has to be redesigned. It's not a bolt-on job; The rear doors have been completely redesigned around the extra-wide tracks of this monster. I'd guess this has about 4 inches of extra bodywork.
All the details match RS models which Audi sells in 2022. For example, the wheels look like those of an RS5 or RS6. It's got blacked-out trim and the paint is immediately recognizable as Sonoma Green, which you'd never see on an A8.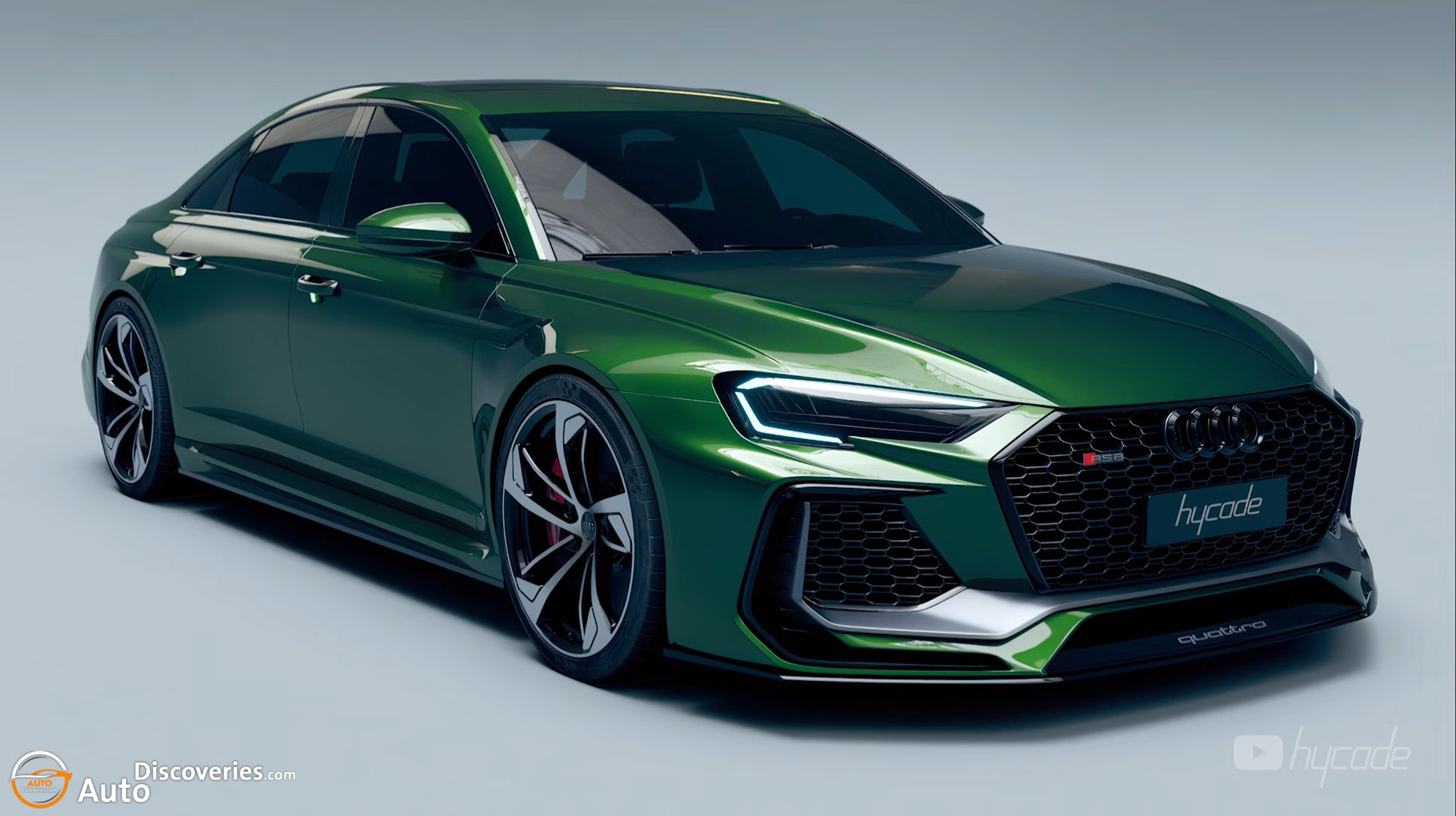 The rear is also spectacularly upgraded with the trademark oval exhaust tips of an RS model and an integrated diffuser.
As for the powertrain, this oversized 4-door race car would need something special, probably borrowed from Porsche. An RS8 would make sense as a flagship if it had either the 620 horsepower normal 4.0 TFSI or the 689 plug-in hybrid from either of the Panamera Turbo S models.
Share this